5 Cheapest Countries to go For Studying Abroad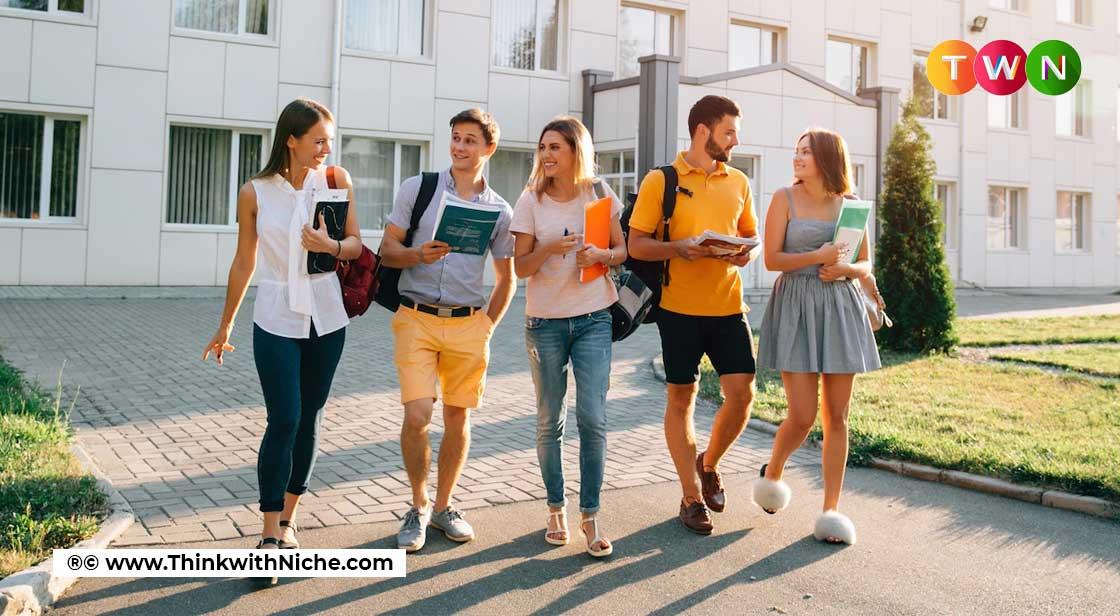 There are numerous international nations where one can study at a low cost. If a student wants to study abroad, there are numerous possibilities available to them. Here is a list of the five cheapest countries to study abroad. #TWN
Continue Reading..
Borders have become obsolete as the entire world has gone through globalization. Nowadays, anyone who chooses to travel outside of their country for whatever reason can do so. It is especially true for students who can continue their education anywhere in the world. Many countries have excellent international exchange programs and a variety of different courses in which foreign students can easily enroll.
The trend of going abroad for the study is taking on in India as well. Many people, however, can only dream of doing so because their ambition is often clouded by financial restraints. Traveling abroad has become associated with a false narrative.
Many Indians still feel that studying abroad requires a large amount of money, whereas, in reality, this is far from the truth. Now it is very much possible for Indian students to study abroad without worrying much about spending a lot. Many countries offer world-class education without asking for hefty fees. Here are a few of the cheapest countries to study abroad.
Germany
Currently the most popular country for international students. Germany is right at the top of countries that offer a great education at reasonable fees, making it one of the cheapest countries to study abroad. The country, popularly known as 'the land of ideas, is extremely popular among international students for its great universities, low-cost living, and better quality of life. What distinguishes Germany from other countries is that it doesn't charge any tuition fees for undergraduate and Ph.D. students. Since tuition fees are the main headache for many students, not having to pay it comes as a huge relief. For Indian students, Germany is the best option as the country is crowded with many Indian students, so one would even feel right at home. Some popular universities in Germany are the Technical University of Munich, Heidelberg University, Free University Berlin, etc.
Norway
Another country that tops almost all 'affordable study destinations' lists is Norway. The major reason behind the country's popularity amongst international students is that the public universities in the country remain free for all students within and outside the European Union. Apart from this, Norway offers breathtaking natural beauty and good quality of life that one won't get in any other part of the world. Some popular universities in Norway are the University of Oslo, the University of Bergen, etc.
Mexico
Mexico is not only culturally rich, but it also offers a great education at an affordable rate. This is why many international students are attracted to Mexico as it allows them to get world-class education without having to spend a lot. Mexico has very low tuition fees for undergraduate students. On top of this, one can easily live in the country without spending much. Some popular universities in Mexico are Universidad Panamericana, Universidad Anáhuac México, etc.
Taiwan
Taiwan has recently become very popular amongst international students due to the government's attempt to introduce many degrees which are taught in the English language. Taiwan offers a great education at an affordable tuition fee. Apart from this, the cost of living in the country is also low for students. Taiwan also offers exciting scholarships to students. Some popular universities in Taiwan are National Taiwan University, National Cheng Kung University, etc.
France
France also sits at the top of many international students' list of affordable countries. Mainly because it offers world-class education at an affordable fee and one can easily take lessons full-time or part-time (as they wish). Students can easily do menial jobs to earn some money to pay rent and other living costs. France is an exciting place to study, and that's the reason behind its massive popularity among foreign students. Some popular universities in France are Sorbonne University, Université Paris-Saclay, etc.
So, that was all about some of the cheapest countries to study abroad. We are driven to keep you apprised of similar insights. Stay connected with our website to get the latest updates.
You May Like