Qriyo Reveals Apps That Could Have Existed During Ramayana Age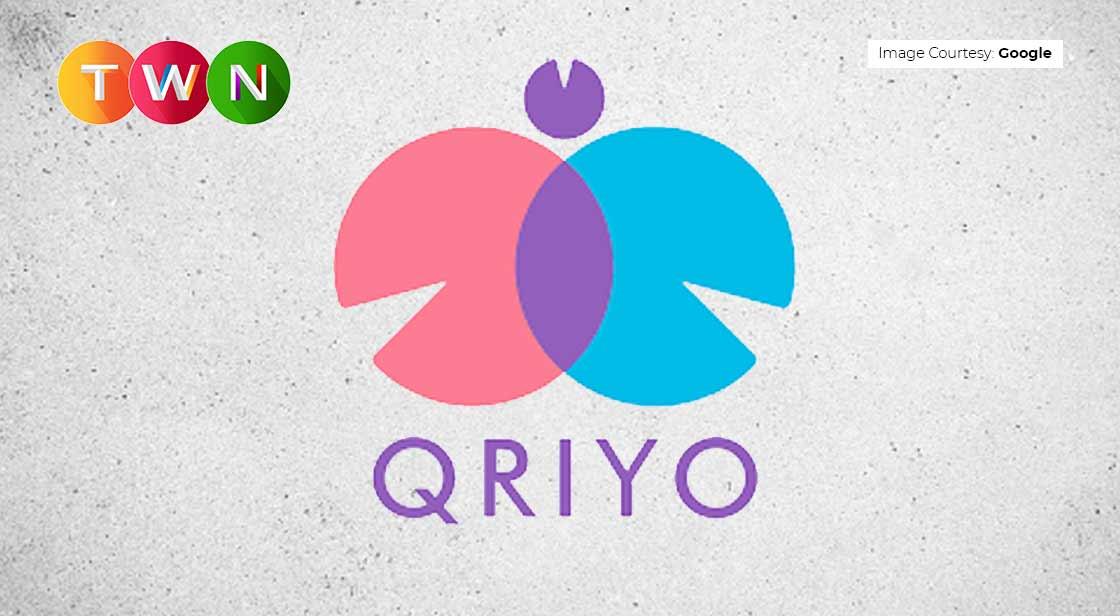 Welcome to the most quirkiest article today! We don't intend to hurt anybody's religious beliefs. We hope you had a light time by reading these fun and intriguing Ramayana memes!#ThinkWithNiche
Continue Reading..
Welcome to the world of tech – Ramayana!
These hilarious Ramayana app memes are twirling around the net like a storm and people are applauding Qriyo, a popular 'home tutor app' for cracking these. They enthusiastically explained how the world of these apps, internally ruled when it could have existed during the age of Ramayana. These will surely make your 2021 much more heartening since we are 4 months away to jump to 2022! They analyzed Ramayana's characters and appointed an app for each character, intriguing!
1. Uber
If Uber existed during Ramayana, Sita would have calmly waited for Uber to arrive and pick her up from Ashoka Vatika to travel to a nearby destination, Ayodhya. Even if the said destination is just 3 minutes away, she would have no shame to tax the cab driver. The hilarious twist is that Hanuman would drive the Maruti 800 as his Uber cab.
2. Facebook
This couldn't be more hilarious, Shri Ram landing on Facebook and accidentally spotting nearby friends. Just imagine Raavan from Lanka trying to trace Sita who is in Ashoka Vatika which is 1 km away from each other, by gently throwing hand waves at her? Vibhishan at the same time is 5 km away from all of them, the reason why he looks like a big snob!
3. WhatsApp
Here is this one! Wonder, what is Ramayana's WhatsApp family group like? This joint family consists of members such as Son Meghnad, Surpankha, Kumbhkaran bro, Vibhishan bro, etc. While the group's initials are plated with 'my sweet family', as soon as Vibhishan bro made a demanding statement, the owner took a brutal step and eliminated him from the group. Soon after that, his son made a vague statement 'Acha kiya aapne is Ghadaar ko nikaal diya' (SYC). These chats are hilarious!
4. Zomato
Lanka Royal Palace seemed to have carried some heavy orders from Zomato, an online food ordering app. Here it says, Kumbhkaran has not yet placed an order for the past 6 months, that makes them happy to see his presence again. He selflessly ordered 56 Ghee Rotis in 150 pots. The best part is that the order gained him few exclusive 8400 pots. Just look at him, well we guess he weighs more than those pots.
5. WhatsApp
Vibhishan Lanka exchanges private details regarding a battle.
6. Trello
Kaikeyi uses Trello to reveal her lovely new year resolutions to fulfill. These are tasks assigned to Dashrath since she can't do it by herself. It includes removal of Rama from the throne, making Bharat the new king and send Rama to Vanvasa.
7. Amazon
These wooden Khadau would be a bit pricey for that time period, don't you think? even if they are just for the throne.
8. Facebook
Sita ka swayamvar would be such an intriguing event to attend, we would spot so many people wearing bizarre wedding outfits.
9. Goibibo
Look at that ticket price, well?
10. Tinder
Look at Surpankha flashing a hot selfie of herself on tinder but wearing a bindi on a dating app, which proves that she's a real princess at Lanka Kingdom.
11. Instagram
Pavan Putra, super star of Instagram in Ramayana age, showing off his strengths and powers by standing on a mountain at the same time lifting one.
We don't intend to hurt anybody's religious beliefs. We hope you had a light time by reading these fun and intriguing Ramayana memes!
You May Like