Best Bollywood Movies On Women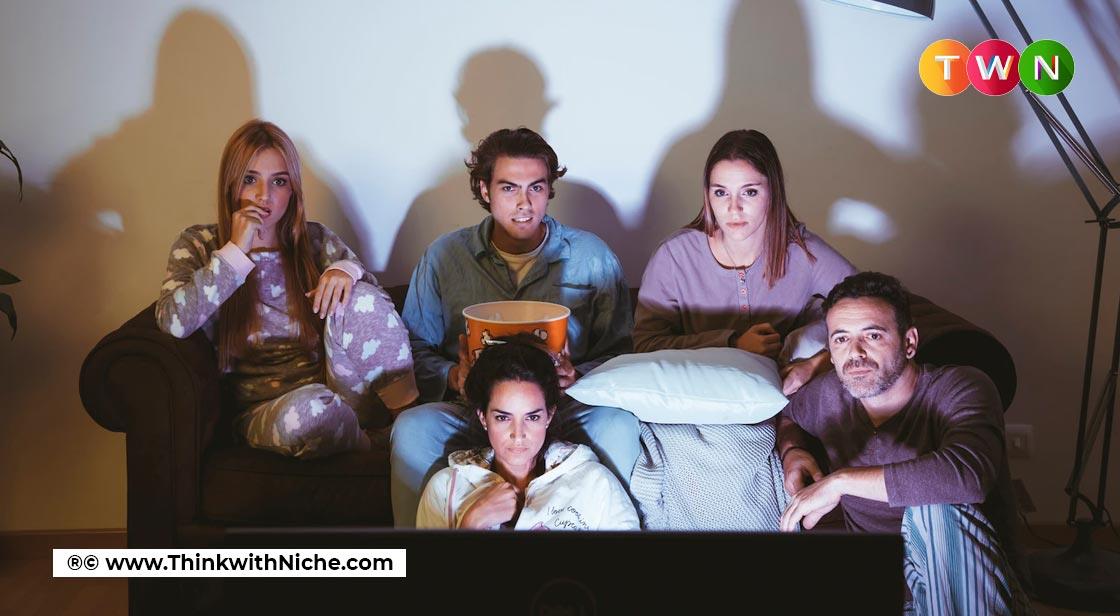 In this decade, directors made women-centric films in different ways, which were adopted by the audience, appreciated by the people, and even the demand for more such films increased. This is a great example of how times are changing. Today we will tell you about some of the best female-centric films of Bollywood, which made the audience think and, because of these films, also brought many good changes in society. #ThinkWithNiche
Continue Reading..
People often watch Bollywood movies for entertainment. For a long time, there was a perception that films have female leads but the film needs a good actor for the title of a superhit. The film directors themselves also believed that women-centric films give good messages but lag behind in terms of earnings.
Few viewers take such films seriously and this is the reason why films do not do good business. In this decade, there was some change in Bollywood films. Directors made women-centric films in different ways, which were adopted by the audience, appreciated by the people, and even demanded more such films.
This is a great example of how the times are changing. Today we will tell you about some of the best female-centric films of Bollywood which made the audience think and because of these films brought many good changes in the society.
1. English Vinglish (2012)
English Vinglish is the story of Shashi Godbole, a hardworking housewife. Shashi does her work diligently and she is a wonderful wife, mother, and housewife, yet Shashi's husband and his daughter often let her down. The reason for his behavior is that Shashi does not know how to speak English. Shashi learns the English language during an American trip and his family's attitudes turn towards him. The character of Shashi Godbole is played by Sridevi in ​​the film and the film is directed by Gauri Shinde.
2. Dear Zindagi (2016)
'Dear Zindagi' is the story of Kaira, who lives in Mumbai. Kaira is a cinematographer and wants to make her own film. Kaira's life takes a turn when she breaks up with her childhood friend, a guy who gets engaged to another girl without informing her. Meanwhile, due to some troubles, he has to leave Mumbai and come to Goa, his parents.
Due to a bad relationship with their parents, breakup, deception, Kyra becomes very sad and she cannot even sleep. In the midst of all this, Kaira meets Dr. Jahangir. Kaira learns that she is suffering from depression. Dr. Jehangir tells him several unconventional ways in which Kaira gets to know herself better.
In the end, she also completes her short film, which she was working on for many years. In this film, Alia Bhatt played the role of Kaira and Shahrukh Khan played the role of Doctor Jehangir. The director of the film Dear Zindagi is Gauri Shinde.
3. Neerja (2016)
When it comes to biopic films, hardly anyone forgets to mention the name of the film Neerja. The film Neerja is based on the life of flight purser Neerja Bhanot, who saved the lives of 359 passengers and crew members onboard a flight after a flight was hijacked and Neerja died in rescuing them. Late Neerja Bhanot is played by Sonam Kapoor in the film and the film has also won the National Film Award.
4. Raazi (2018)
After filming Student of the Year, Alia Bhatt has given stellar performances in several female-centric films like Highway, Dear Zindagi, and Raazi. In the coming time also, some women-centric films of Alia will be released. The film Raazi is based on Harinder Sikka's 2008 novel Calling Sehmat, which is a true story. Sehmat marries at the behest of her father into a family of Pakistani military officers so that she can share some important information with India. Through this film, Sehmat explained what it means to be a true patriot. The character of Sehmat is played by Alia Bhatt in the film and the film is directed by Meghna Gulzar.
You May Like