All We Need To Know About BTL Marketing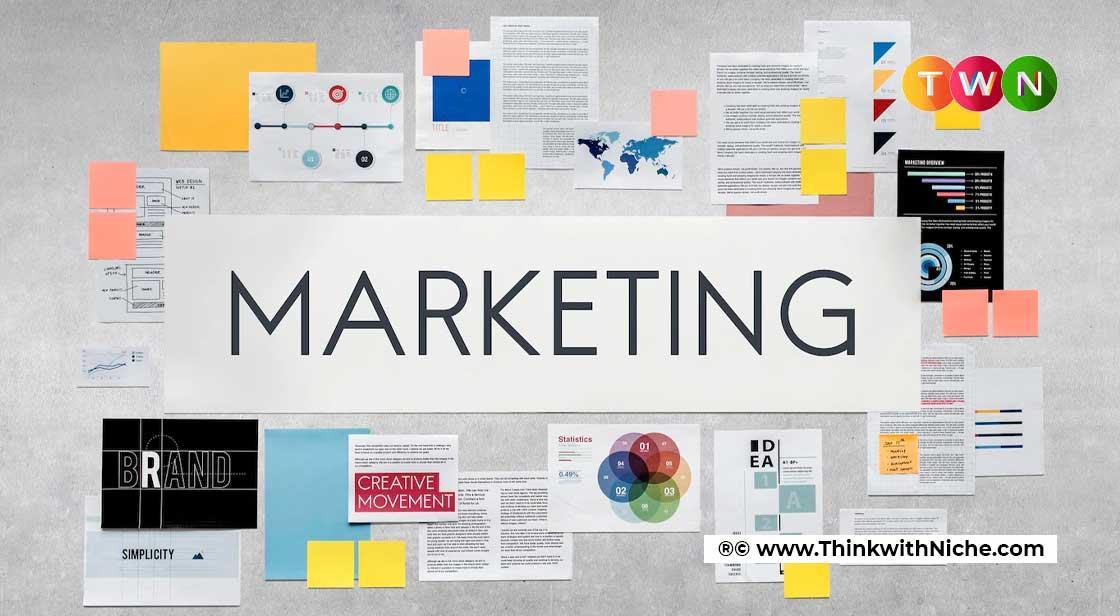 The main focus or goal of Below-the Line Marketing is to grow a relationship between the owner and the consumer. BTL is also an approach that minutely checks the demography of the area and the communication is clear along with proper messages that help in promoting the product or the goods. Let's learn more about BTL marketing through this blog. #ThinkWithNiche
Continue Reading..
BTL Marketing is also known as Below the Line Marketing. Below the line, marketing focuses on marketing practices that do not involve the use of mass media and in which, in the case of a firm's use of an advertising agency, the advertising agency usually does not charge a commission, and thus the expense appears 'below the line' on the ad agency's bill to the firm. When a new company or a small corporation decides to advertise, they start with below-the-line marketing. Below-the-line marketing techniques include low-cost tactics that are aimed at a certain audience, and the communication is intended to contact the customer directly.
Let's take a look at some of the below-the-line marketing tools.

1) Internet Promotion
Given the widespread use of the internet, it is without a doubt one of the most popular marketing techniques today. In reality, many marketers are still undecided about whether online marketing is still regarded below the line. The two types of internet marketing are as follows:

a) Social media marketing — Promoting a product or service through social media platforms such as Facebook, Twitter, LinkedIn, Google+, and others. Companies can use Facebook pages to provide products to their customers and to communicate with them. Sponsored products can be utilised in marketing campaigns. Similarly, linkedin is a true B2B site, with many headhunters using it as a recruiting tool. As a result, social media marketing is by far the most often used below-the-line marketing approach.

b) Email marketing - Unlike in the past, email marketing does not solely entail push marketing. Instead, it has evolved into a hybrid of push and pull marketing in recent years. Major banks and corporations send out email offers to their consumers in order to keep them or cross-sell products. Many businesses begin by email marketing to tap into a database. Email marketing is also used to promote things on many blogs and affiliate sites.

Tools such as Google or IOS apps can also be used in internet marketing. Internet marketing might also include viral videos. The number of things you can do on the internet is constantly rising, making it one of the most powerful and fastest-growing vehicles for BTL marketing.

2) Advertisements on the street
Outdoor advertising, another powerful tool of BTL marketing, has been employed in the field of marketing for centuries. In fact, while previously enormous billboards were used for outdoor advertising, large televisions or pixel screens are increasingly being used in public places such as restaurants and parks. The hoardings are only used on highways or in out-of-town locales. The goal of outdoor advertising is to gain a larger part of the customer's mind. The client begins to recall the ad while he is making a purchase just by looking at it at a restaurant while driving on the road, or while sitting in a park, so giving the company that is advertising via outdoor advertisements the ROI as well as the brand equity. Outdoor advertising ROI, on the other hand, is extremely difficult to calculate.

3) Promotional sales
Have you ever seen how E-commerce businesses have exploded in the previous decade as a result of the word "SALE?" There is a sale every other month. If not by one, then by another E-commerce corporation. And they're all competing to see who can sell for the least amount of money.
Why do these businesses want to sell at a lower price? Because they will be able to sell in large quantities. Which is every company's dream. As a result, sales promotions are a typical below-the-line marketing practice. Customers aren't the only ones that benefit from sales promotions. At the distributor level, further discounts may be offered in order for the dealer to pick up bigger volumes and, as a result, focus on the product in order to sell it more effectively. In front of a dealer, there could be ten distinct products. And he'll be compelled to focus on the single product that provides him with the highest profit margins.

4) Brochures, pamphlets, and paper inserts
The number of different types of paper that can be utilised for BTL marketing is enormous. You can use business cards, flyers, booklets, banners, brochures, and paper covers, as well as anything else that comes to mind. Kiosks, on the other hand, are very fashionable nowadays. There are cars with spinning advertisements on the sides that run about in a predetermined region in order to attract clients. The following are some suggestions for varying sorts of Below-the-line marketing tactics that continue to emerge, and each one is being applied and refined. When users become oblivious to display ads, most websites began to show ads for related content. When people become oblivious to outdoor billboards, ad agencies began airing commercials on televisions in restaurants and other places.

Conclusion
Below the line marketing, just like every other type of advertising, is always changing. Traditional marketing strategies such as pamphlets and brochures, on the other hand, are still effective today. In online marketing, on the other hand, each new day introduces a new approach to promote a product to buyers. Marketers with sufficient cash will choose for Above-the-line marketing, where the ROI can be calculated and at the very least explored. Marketers with a limited budget who want to make an effect will consider strategies that fall under the category of below-the-line marketing.
You May Like
Marketing and Communications

Marketing and Communications

Marketing and Communications

Marketing and Communications