Grow in Japan, Grow with Kartz Media Works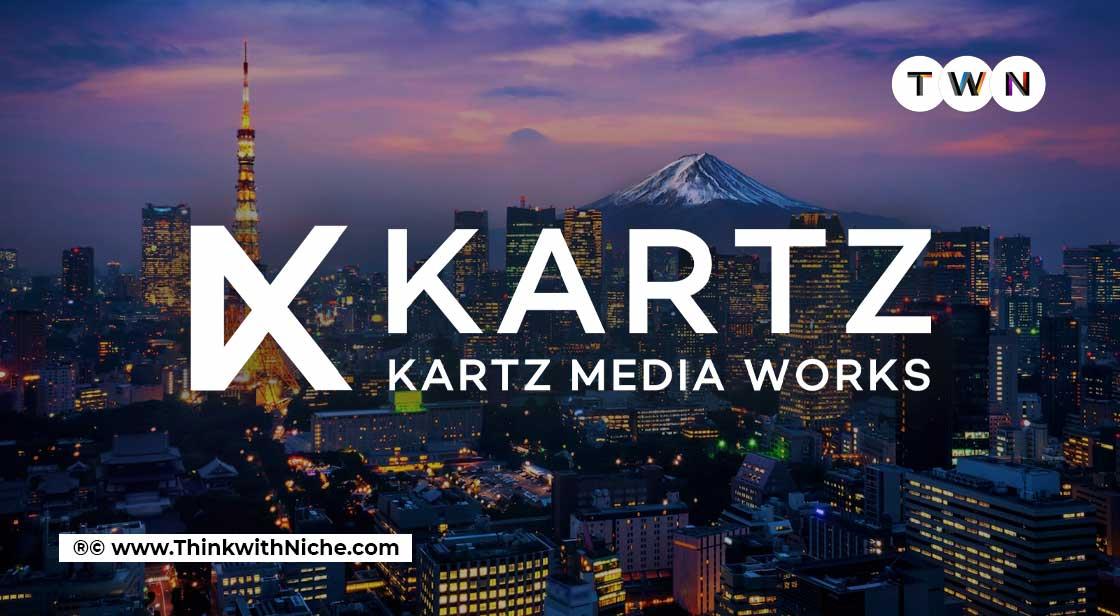 It's all in the name! Kartz is a media agency that is devoted to helping you expand your business in Japan. It is a strategy-driven public relations (PR) agency that also has expertise in content marketing. You can also call them a content marketing agency. What they do is the best you can hope for business to grow in Japan. #TWN
Continue Reading..
Japan, the land of the rising sun! Wouldn't it be ironic if your business didn't see the light and lurk in the dark? It doesn't have to be! It takes more than just a hefty plan and strategies to take your business off the floor. With the help of experts, of course, you can get desired results. Unless you are a billionaire and already have all the resources at the table. If not, you would want to rethink the need for experts to make your business take off. We have many experts ready to work round the clock for you. In this article, we are going to talk about one such expert that can take care of your public relations smoothly and will let you achieve success in Japan. Kartz Media Works is here at your service!
Kartz Media Works
It's all in the name! Kartz is a media agency that is devoted to helping you expand your business in Japan. It is a strategy-driven public relations (PR) agency that also has expertise in content marketing. You can also call them a content marketing agency. What they do is the best you can hope for business to grow in Japan. Kartz has the main goal of supporting the clients they work for throughout by channelizing media's full potential and creating out-of-the-box content that has influential ideas at its core. They do so by utilizing a highly creative team they have to bring out the best working idea for your brand. If you want to grow in the country, you hire a local agency, and for Japan, Kartz is the one-stop agency for you.
If you visit Japan, make sure you go to Tokyo if you want to see the working environment at Kartz. They have their headquarters in Sendagaya, Shibuya, Tokyo. You can see how professionally this organization works. Being situated in Tokyo, the agency excels in the marketing and advertising genre of the industry. Kartz is a privately held agency under the guidance of Takashi Murakami, the CEO of the agency. As mentioned above, the company takes creativity very seriously, and hence, the employees hired are at the top of their game. Around 11-50 employees currently work in the company and are best of the best if you ask me. Growing in Japan is very competitive, to be honest, but this agency will help you glide through all the hard work easily with a team devoted to you.
To know more about the company, click here!
Takashi Murakami
He is CEO of Kartz Media Works and a man behind a successful agency. He is a man with many responsibilities on his shoulder. In Kartz, Takashi is involved in various activities, which are highly important for the agency to serve the best to its clients. Some of these activities include market research, reporting, and editing the information gathered on different incidents, politics, and trends. To polish strategic PR and digital marketing skills, Takashi established Kartz Media Works. Apart from the agency, he is the author of five books that are trending among the newcomers. Imagine how much success a man with such caliber can bring to your company in Japan.
Strong Points of the Agency
The agency has six top priority areas, to begin with. Each area is crucial on its own if you want a good presence in Japan, or globally for that matter. The areas are:
Cross Public Relation Strategy
Kartz brings in the local businesses in Japan to help you brand your business in the country. This cross-PR method is very useful when you try to settle in a foreign land.
Social Marketing
Kartz has expertise in developing certain activities that are aimed at maintaining or changing society's behavior to benefit the firm they are working for.
Digital Marketing
With a dominant presence on the internet, Kartz can promote their client and connect them with potential customers with the help of digital communications.
Content Marketing
Kartz has employees with the potential to create attention grasping content for the client to help them get potential customers that can be useful in expanding the business in Japan.
TV PR
With promotion on Television, Kartz ensures that your company reaches the maximum number of people who could be converted into customers.
Infographics
The agency relies heavily on the visual representation of the data to promote their client creatively.
Clientele of Kartz
The agency has worked with many different and now well know brands. It proves the credibility of Kartz as a marketing agency. Their clientele includes:
CP+ (Camera & Photo Imaging show)

Tableau

LinkedIn

Alibaba Cloud

Webroot

Tripadvisor

Zuora

Wacom

CompTIA

Discover Los Angeles
You could be the next one!
How does Kartz promote you?
When things are done creatively, they get imprinted in the minds of the targeted ones. Kartz does the same for the clients. It has many tools and strategies ready to act upon as soon as a client is on board with it. Here we will mention some of the ways they promote you.
Strategic PR
They carry out public relations strategically in a way that positively affects your brand and grow it very fast. It makes the public aware that your brand exists and it is the best. These conduct Japanese Press Releases, Round Table Events, helping you by utilizing media relationships and creating content for your Facebook presence.
Creative
Kartz makes sure that your company is visually appealing to the targeted audiences. The people working here are experts in creating videos with more data, animation, BGM, and a compelling storyline to hook the audience.
Events
You need not worry about your event management skills when you have a business to run. Let Kartz take care of it. They will arrange for press conferences, online press, Kol events, and many more. Hiring Kartz will give you flexibility and make you worry less about the advertisement.
Final Words
Kartz is the go-to agency for you would choose for your company to grow in Japan. A local agency with an international presence can be a beneficial addition to your team if you want your company to see the rising sun in the land of the rising sun.
If you liked what you read, we have another amazing article for you!
You May Like
Marketing and Communications

Marketing and Communications

Marketing and Communications

Marketing and Communications