Ace your UPSC Examination | Guru Mantra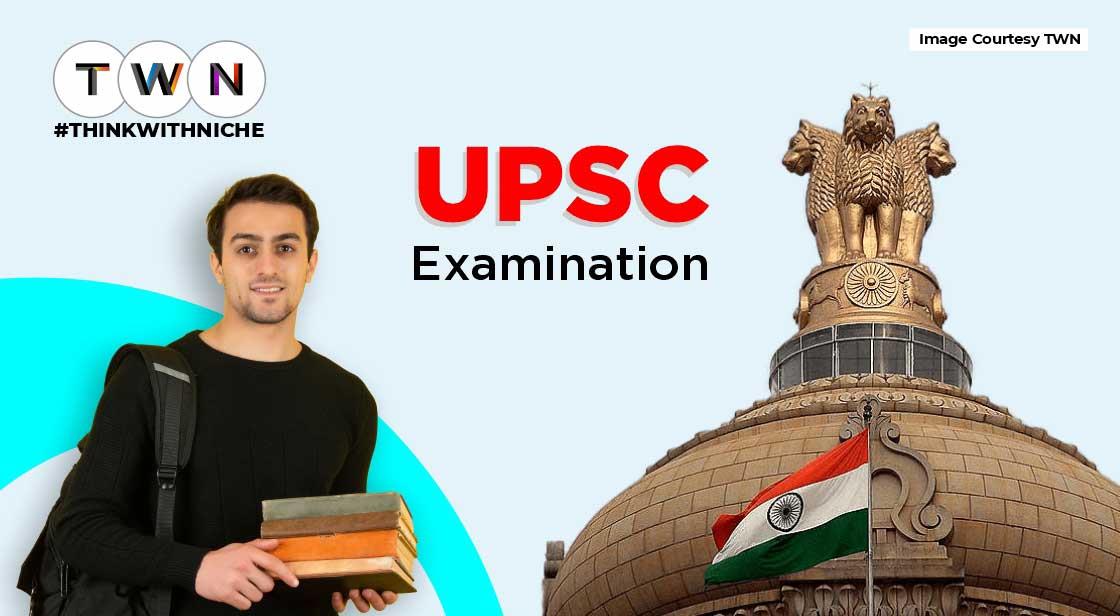 The trick to cracking any exam lies in preparing a winning strategy. No matter if that exam is so hard or easy, if you know the syllabus well, practice previous years' papers, have a strict timetable, and love discipline, you can crack any exam in this world. As we are talking about some of the toughest exams in the world, how can someone forget the UPSC CSE. Cracking UPSC CSE is an art in itself. When we discuss UPSC CSE one of the most asked questions is, How to prepare for UPSC CSE,? How many hours a UPSC aspirant should study to become IAS?, myths related to UPSC CSE, etc. Today, we are going to tell you anything and everything about UPSC CSE.
Continue Reading..
UPSC CSE is one of the toughest exams in the world. The Civil Services Examination is a national competitive examination in India. This exam is conducted by the Union Public Service Commission (UPSC) to recruit candidates for the Indian Administrative Service (IAS), Indian Police Service (IPS), Indian Foreign Service (IFS), Group A Services or Central Services, and Group B Services or State Services, etc.
This exam consists of three phases- the preliminary exam (prelims), the main exam, and a personality test which is an interview. This exam is attempted by around 5 to 6 lakhs candidates each year.
The notification for UPSC CSE for 2023 will be published on Feb 01, 2023. You can apply for UPSC CSE 2023 between Feb 1, 2023 - Feb 21, 2023.
UPSC CSE Prelims Date 2023 - May 28, 2023

UPSC CSE Mains Date 2023 - September 2023
Types of Civil Services in India
Indian Administrative Service (IAS)

Indian Police Service (IPS)

Indian Foreign Service (IFS)

Indian P&T Accounts & Finance Service, Group A

Indian Revenue Service

Indian Audit and Accounts Service

Indian Defence Accounts Service

Indian Postal Service

Indian Civil Accounts Service, etc.
UPSC CSE 2023 Overview
UPSC is responsible for conducting the CSE (Civil Services Examination). It is a three-phase examination that is officially conducted in offline mode, once a year. As per the official notification, the age limit for UPSC CSE is between 21 and 32 years of age. Aspirants preparing for the upcoming UPSC 2023 exam can check their age limit for UPSC CSE 2023 by calculating it as of the 1st of August, 2023.
Complete UPSC CSE Preparation strategy
1. Get familiar with this exam and its pattern
Many students start their preparation without knowing anything about CSE and in a few months, they lose their interest and curiosity while preparing. Don't do this with yourself. First, start reading a few blogs and watch videos of CSE toppers and note down their strategies. Don't follow them blindly but stick with those strategies which are common. When you get familiar with this exam, it will be easy for you to stick to a routine and working hard won't bore you.
Know the syllabus of both prelims and mains exam.

Read a newspaper regularly.

Make your own notes.
2. Strengthen your foundation
There are thousands of materials in the market for CSE preparation but to strengthen your foundation nothing is better than NCERTs books. Study them by heart and at least read them thrice before making any notes.
3. Standard boos will upgrade your knowledge
If you have completed NCERTs, you are reading a newspaper daily so that means you have enough knowledge of syllabus but to upgrade your knowledge read standard books. The list of standard books are discussed below:
| | | |
| --- | --- | --- |
| Subjects | Books | Author |
| History | 1. Indian Art and Culture | Nitin Singhania |
| | 2. India's struggle for Independence | Bipin Chandra |
| | 3. India's Ancient Past | R.S. Sharma |
| | 4. History of Medieval India (800–1700) | Satish Chandra |
| | 5. Mastering Modern World History | Norman Lowe |
| Geography | 1. Certificate Physical Geography | G C Leong |
| | 2. World Atlas | |
| | 3. Old NCERTs (VI-X) | |
| | 4. New NCERTs (XI-XII) | |
| Indian Polity | Indian Polity | M. Laxmikant |
| Governance | 1. From governance to governance | Kuldeep Mathur |
| Economics | 1. Introductory Macroeconomics XII NCERT | |
| | 2. Indian Economy | Sanjeev Verma |
| Ethics, Integrity & Aptitude | 1. Ethics in Governance- ARC Report | |
| | 2. Lexicon by Chronicle Publications | |
| International Relations | 1. Contemporary World Politics- NCERT XII | |
| Maths and reasoning | 1. Verbal and non-verbal reasoning | R S Aggarwal |
| | 2. Tata McGraw Hill CSAT Manual | |
4. Don't divide your study pattern into Prelims and Mains
Many of us believe that prelims and mains have different syllabus so we have to divide our study pattern into Prelims and Mains. No, you are doing it wrong.
Prelims and mains are two parts of the same exam with a similar syllabus (not the same).
Example- World history is very important for GS1 paper (mains) but for prelims, students generally don't prepare for it because it is not mentioned in the CSE Prelims syllabus.
Prelims paper pattern
Mode of exam
Offline
No. of papers
1. General Studies
2. Civil Services Aptitude Test (CSAT)

Nature of exam
Qualifying
Exam Duration
GS- 2 hours
CSAT- 2 hours
Exan Language
English & hindi
Paper type
Objective questions
Prelims total marks
400
Mains Paper Pattern
| | |
| --- | --- |
| Paper Title | Marks |
| Essay Paper | 250 |
| English Language | 300 (qualifying) |
| Any Indian Language | 300(qualifying) |
| General Studies 1 (History, Art& culture, Society) | 250 |
| General Studies 2 (Constitution, Polity, IR & Governance) | 250 |
| General Studies 3 (Environment, Economic development, Biodiversity, technology development, disaster management) | 250 |
| General Studies 4 (Ethics, Integrity & Aptitude) | 250 |
| Optional Paper-I & II | 250+250 |
| Personality Test | 275 |
As per the UPSC notification, the minimum qualifying mark for both language papers is 25%. ie. You have to score at least 75/300 in both language papers.
5. Make a TimeTable
You want to become an IAS officer so first start behaving like one. We often heard- Fake it till you make it. So, what's stopping you from working hard?
Make a well-organized daily routine and set a timetable before starting CSE preparation and stick to your timetable.
If you don't like writing your plans, Google sheets is a great alternative to plan your day.
Very important tips for UPSC CSE Aspirants
Try to give mock tests in the worst conditions. Worst conditions mean, switching off your AC, setting a timer, and start giving that exam because maybe there'll be no fan at your center.

Revision is the key.

PYQs are saviors.

Good food and good exam is not a myth.

Never ignore CSAT, never!

Practice answer writing.

Choose your optional wisely.

Some famous magazines like Yojana, Economic & Political Weekly, and Kurukshetra contain important information on topics related to polity, agriculture, the Indian economy, and governance.
Myths related to Civil Services Examination
CSE is the mother of all exams.

You have to work very hard and study 20 hours minimum in a day.

If you are not good at English, don't prepare for this exam.

Delhi is a mecca for CSE aspirants. If you are preparing for this exam while staying at your home and not in Delhi, you are out of race.

Luck matters, no matter how hard-working you are, luck always matters.

IAS is the best job. There is nothing like IAS.
Let me tell you, all the above mentioned points are wrong, so stop believing everyone and start working hard.
Frequently asked questions(FAQs)
Ques 1. When should I start preparing for UPSC 2023?
Ans. Only six months have been left for UPSC CSE Prelims 2023, so start your preparation as soon as possible. Trust me, cracking UPSC CSE Prelims is not easy so you have to work hard. Try to score maximum in the Preliminary exam and work twice as hard for Mains.
Ques 2. Is NCERT enough for UPSC Prelims or even Mains?
Ans. There used to be a time when NCERTs were enough for competitive exams. NCERTs are really good only if you want to clear your fundamental concepts but for clearing prelims and mains you need more. Start with NCERTs then standard books, test series, guidance etc.
Ques 3. What are the best books for UPSC CSE 2023?
Ans. First you need to read NCERTs. Many people will suggest you to read only class 11th-12th NCERTs but if you want to clear your fundamentals, read class 6th-12th NCERTs. After that, solve PYQs. Once done, then read standard books by heart.
Ques 4. Can UPSC CSE be cleared in one year?
Ans. Yes, one year is more than enough to crack UPSC CSE. With right guidance, a good schedule, high quality learning materials and hard work etc. UPSC CSE can be cleared in one year.
You May Like