Why You Must Take Inspiration From Coca-Cola brand consistency in today's time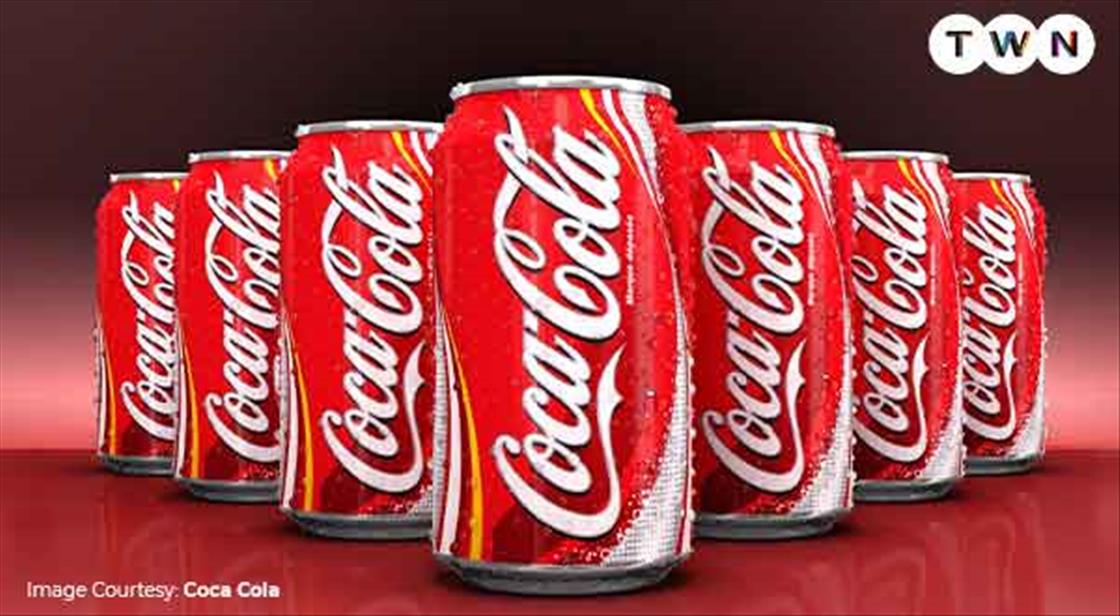 Coke is not just a word; it is the most commonly used term in the history of mankind. After "OK," Coca-Cola comes next; you'll be amazed at what brand consistency can do for your business! We will also explore Coca-Cola Products List! #TWN
Continue Reading..
Why you should be Inspired by Coca-Brand - Cola's consistency in Today's World
Coca-Cola is recognized all over the globe, not only for these two impactful brand initials but for consistency it persisted for many generations. Do you know which the most commonplace word in the world is? Well, this fact will make your ears jump with joy! "Coke" comes second on the list, while "OK" hits the first jackpot. If you want to stay in the business until eternity and beyond, following some of the most awesome marketing techniques will pull the gravity of success towards you! Of course, one must take full-blown advantage of various mediums of media, and generating a selfless attitude is the key to universal success, isn't it?
Consistency Is The Word!
Whenever we want to soothe summery vibes, a cold drink like Coke comes to our mind. It's so fresh in our minds that it's hard to ignore it! But there is enormous power in staying constant during these years. Coke makers did not become successful overnight! It may have taken some time for them to take the jump, but they stayed loyal to themselves throughout! One simple trick behind Coca-Cola's success is the creative bend to its logo. Frank Mason Robinson crafted its logo around 1885, and ever since success had been unstoppable for the latter, the world knelt on its knees just to get a glimpse of Coke. The makers have managed to keep the unwavering consistency of Coke, and there is no doubt about it! The soft drink brand logo oozes simplicity. Its Spenserian font is good enough to grab our attention, the texts are super clean and cut in white, and not to forget, the roaring red backdrop just makes Coke's overall branding extremely appealing! Even toddlers can recognize Coke because of its immense popularity.
Consistency Is Not Boring! You Are!
If you feel like brand consistency is a boring concept, then your business won't sustain for too long. Adjusting to the environment is a great thing, but you cannot experiment with fancy branding over and over again and wait until people start rejecting it! Simplicity and longevity could be clubbed for successful branding. Consumers have remained loyal to Apple because the brand itself believes in minimalist branding. That is why Apple has been able to stay in business for so long. Their constancy ensured that customer loyalty remained high.
Polished Teamwork
Brand consistency cannot get its position etched by a sole individual collaborating, and keeping ego issues at bay will leave footprints of your brand on the wall of fame! If the proper flow of teamwork is stressed enough, then touching the stars will only be miles away.
Coca-Cola Brand Products List
Coca-cola has over 200 brands under its name. Coca-cola is not a small business company. It has a global presence, and many drinks from Coca-Cola are available all over the world. Here is a small list of beverage companies that fall under the mighty name of Coca-Cola.
Here is the list of coca-cola brand products:
Appletiser

AdeS

AHA Sparkling Water

Aquarius

Diet Coke

Costa Coffee

Sprite

Georgia Coffee

Fanta

Dasani

Fresca
...and many more!
Final Verdict
Finally, after you've tucked all of the bits of advice in, gather everyone in a conference room and start the process. Brand consistency may look insignificant to some, yet it has a significant impact on the audience.
You May Like