Why You Should Improve your Networking Skills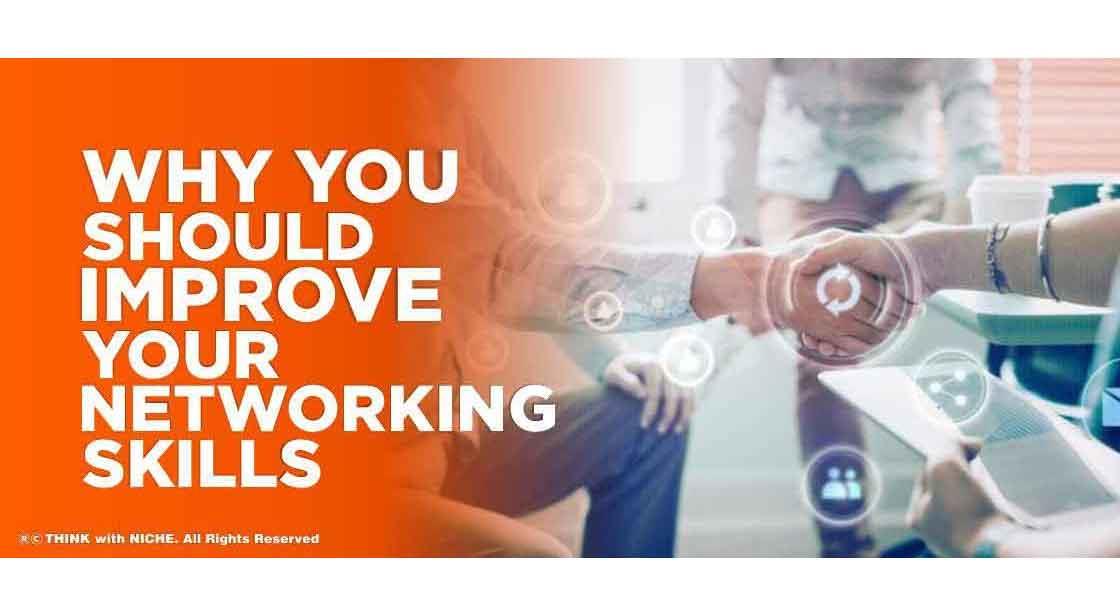 Networking, creating relationships, and taking action are all important aspects of a small company. It requires a lot of time and effort to build a successful business, so having a group of supporters and partners to extract energy from as well as keep you going is beneficial. You're more likely to progress forward as a group if you surround yourself with others who share your desire and ambition. But networking has other advantages as well. That's just the start. Here are some networkings advantages that both you and your business may take advantage of. #ThinkWithNiche
Continue Reading..
Building and sustaining long-term, mutually advantageous relationships with people you meet is the goal of networking. You may master how to become a successful networker by joining groups like GGI's Growth Mastermind Group. Experts believe that the people who are the most connected are frequently the most successful. Networking will assist you in developing skill sets, staying current with industry trends, meeting potential teachers, collaborators, and clients, and gaining access to the resources necessary to further your professional growth. Having a strong network can contribute to fulfilling your career, as well as advancement and possibilities. Friends, family, coworkers, and business connections can all be part of your network.
Share Knowledge
Networking is a fantastic way to share ideas and learn new things. It will help you extend the knowledge that enables you to see things from a fresh viewpoint, whether you're getting feedback or expressing your point of view on a topic. A benefit of networking that is frequently ignored is the opportunity to gain new information. It also provides opportunities for advancement and development.
Obtain Innovative Concepts
Your network can provide you with new viewpoints and unique ideas to aid you in your commercial endeavors. By simply looking at someone, you can never determine how much they know. Joining a network organization is a way for people to discover new business methods and get to know their personal development experiences.
New Opportunities
It's only natural for networking to lead to opportunities. The only thing you can't predict is when, and how they'll appear. It's critical to be ready to seize chances when they arise, whether it's a referral, a partnership opportunity, or a request for your product or service.
Solutions to Business Challenges
If you're having trouble with your business, networking can help you connect with others who have dealt with similar problems in the past and can offer advice and possible solutions to aid you in moving forward. Best practice information may also be promoted through business networks, which can help you streamline your operations.
Increase your Visibility
Networking has the benefit of making you more visible and noticeable. Joining professional and social gatherings regularly will help you become more visible. Listen closely, follow up on discussions, remember names, and share your knowledge and skills with other guests to add value to their experience.
Get Career Help and Advice
The ability to get advice from more experienced colleagues is a significant advantage of networking. When you talk about common problems and opportunities, you can get some great ideas and advice. Providing genuine support to your connections also establishes a solid foundation for getting help when you do need it.
Increased Self-Assurance
You can boost your confidence by networking regularly and forcing yourself to speak to individuals you don't know. As a company owner, you need to be able to communicate with others and form connections to expand your company.
Conclusion
While networking is advantageous to your profession and sometimes even your private life, the truth is that it is not something that many individuals are naturally good at. Some people are terrified of striking up a chat with a stranger at a seminar or event. Learn how to master business networking skills.
You May Like