What Is Brand Storytelling And Why Is It Important?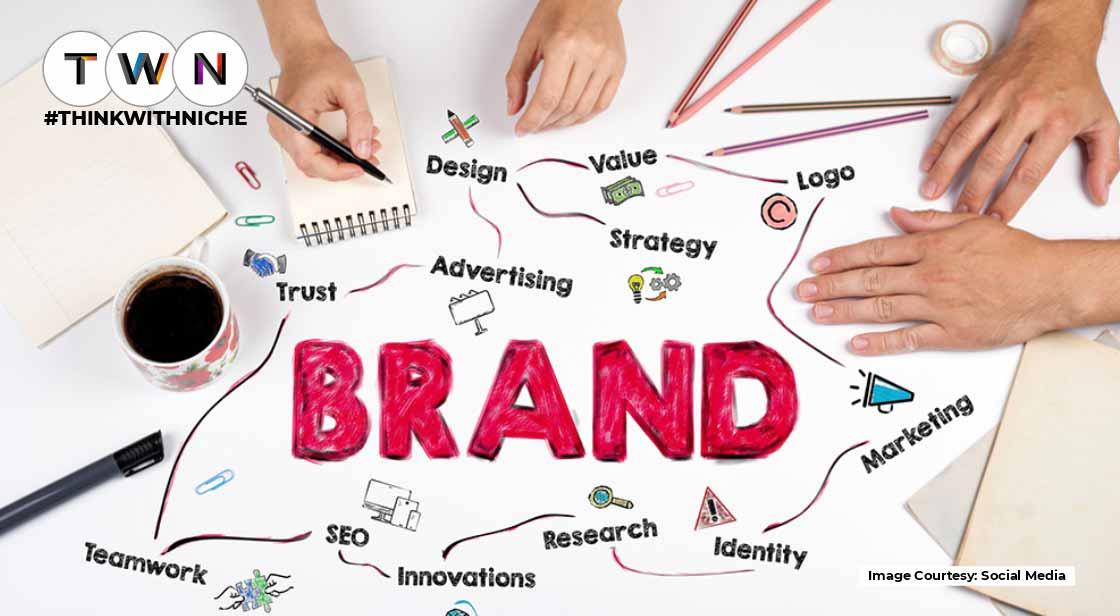 Everyone enjoys a good story. Humans have been telling stories for thousands of years as a pastime. You have probably heard the demand for everyone of us to become Brand Storytellers as a content marketers. Even though this makes sense in theory, many businesses find it challenging to figure out how to create these stories in the first place. There are no hard-and-fast guidelines for creating tales for your business, but you may go back and use traditional storytelling and structure as a useful road map. The fundamental components of a compelling story apply to content marketing as well.
You can engage your audience on an emotional level with brand storytelling. Utilizing storytelling in your business might help you bring in better customers and cultivate a devoted following. Yet how? By creating a brand narrative that centres on your customer and demonstrates how much you can benefit them.
How therefore can brand storytelling be scaled effectively into your content strategy? We'll outline the steps to follow in an attempt to do that.
Continue Reading..
The increasingly popular marketing strategy of Brand Storytelling taps into our fundamental human desire to connect with others through stories. This method places your customer at the center of the story, and not your brand or product. You can build strong emotional connections with your ideal customer by sharing relatable stories about real-life experiences that are meaningful to them.
These connections increase brand awareness, maintain focus on your marketing channels and build trust. While not everyone agrees on the best way to tell a brand story, everyone understands that it is important. Let's look at some examples of best practices and discuss why brand storytelling is important. Let's first agree on a clear definition of brand storytelling.
Brand storytelling uses stories to build an emotional and value-driven relationship between your customers, your brand, and your customers. Stories that are authentic and relate back to the brand's values are powerful.
Brand storytellers who are skilled at painting pictures of people, events, and places that relate to brand values connect with audiences. Great ones (e.g. Nike is a great example of this. You can tell stories about the excitement of the winning goal if you are an athlete or a professional sports team. Or the crushing disappointment at a missed free throw in overtime.
People are drawn to stories about real-life struggles and triumphs. They also like insider views into the lives of others. As a storyteller, your task is to make your products and brand part of a bigger story that is meaningful to your customers. This means that you cannot just talk about your brand or product. Stories are what you get to share about people's lives and how your work has impacted their lives. Dreams for the future are shared. Reminisce about shared experiences.
Your brand's story can be told through every channel, from your website and social presence to product packaging and retail spaces. Create a brand experience that builds customer loyalty by weaving together all of your stories
What Is The Importance Of Brand Storytelling?
People are more likely than others to feel connected to an item on an emotional level, as with many other things in life. Sometimes they don't know why. It could be that they are reminded of something from their past. Perhaps it's a positive solution to a problem they are struggling with. An emotional link may develop as a result of this. Your brand should have a consistent and inspiring identity, design, content, and brand messaging. The marketing team is responsible for formulating a plan.
Understanding your audience is a large part of the job of a marketer. What they need. What they want. What keeps them awake at night? This will allow marketers to create brand stories that resonate with the audience, not just sell products. It's more likely that a marketing strategy based on compelling stories will build and sustain strong brand loyalty over the long term.
Examples Of Brand Storytelling
Some brands embed a meaningful story in their company's DNA and products (e.g. ToMS shoes). Others have to create a story that makes their product unique (e.g. Most enterprise SaaS companies. Here are some examples.
Warby Parker revolutionized the eyeglass market by making designer eyewear more affordable, more sustainable, and easier to use at home. The story behind their brand is also a remarkable one. Their founder spent his first semester in grad school without glasses because he had lost his during a backpacking trip. It was too costly to replace. His team resolved the problem by creating a frame made of plants that is more sustainable for the environment.
The majority of people who need glasses are not able to afford them. A pair of Warby Parker sunglasses can be purchased by anyone who is in need. Your purchase will change someone's life by giving them the ability to learn or work. Warby Parker created their brand around a story. They use YouTube and Instagram to share their expertise and create interesting stories about the people who wear their glasses.
Nike made a name for itself with its great storytelling in the 1990s. They released a powerful commercial in 1999 to celebrate the career of Michael Jordan. Nike allowed Michael Jordan's story to speak for itself, at a time when everyone wanted to push a hard sell (because TV was expensive). At the conclusion, "Just Do it" and the swoosh emerge. That's all their brand took up. The story created an emotional connection between fans and athletes -- Nike was only a small part of this exchange.
Now, Nike uses Instagram to share photos and video ads. We all might benefit from learning from this. Can you picture the "Best Day Ever" of global sports? Nike did it with this video advertisement which includes amateur runners, female athletes launching videogames, and shoes made from seeds.
Nike's blog contains "stories that move" and you can read everything about a college student who overcomes starting line panic, as well as advice on how you can help your children fall in love with movement. These stories don't push products directly. These stories inform, inspire, solve, and motivate. This type of branding storytelling builds brand loyalty and connects athletes.
How To Tell A Brand Story: 7 Steps
Steps to tell great stories are based on the Hero's Journey. It is the template of storytelling that Joseph Campbell made famous in his book A Hero with a Thousand Faces.
Although The Hero's Journey may be a guideline, it is not something you should follow. There is always room to adjust and creativity. The stories you are writing are not science fiction novels. These seven steps are what really matter.
Step 1: How Can You Make A Story?
The first step in creating great stories for your brand is to determine what you can make into a story. What story format is best? These are some ideas to help you think of an idea.
Is there a particular challenge or situation that your customers face that could make for a great story?

Customer stories and case studies are two of the most straightforward content formats that can be turned into stories. These stories are not often populated with personality and story elements by brands, so this is something you should consider.

It can be very useful to gather insights directly from customers via surveys, feedback, or customer service.
Step 2: Select Your Hero
Every story starts with the hero. Your customer is the hero. However, you must make that character a real person with motivations and feelings. The buyer personas should be used to develop the hero. This is how you establish who the person is and what they do. This will help customers see themselves in the story. It becomes a powerful tool when a person can identify with the characters in a story.
Step 3: Create The Hero's Journey Or Goal
Every hero must have a goal or a journey. What do you want is the first thing you need to ask. This response can be straightforward or intricate. Everything depends on the situation. If you are a company that sells software for big data analysis, your hero's mission is to get to know their data and then to be able to do something with it. This may not sound like an exciting story, but it can be if you have the right energy and tone.
It will guide the story through and serve as its foundation. It establishes the plot and its beginning. What will the hero do to solve their problem?
Step 4: Create Conflict
Conflict is what makes stories exciting. In the above example, the hero must overcome many obstacles to reach his goals.
Too much data.
I don't have a lot of money.
Leadership is not buying into my ideas.
There are other solutions that are more complex.
These are all real-life conflicts that you can use in your story to show the hero navigating their way, encountering so many obstacles, and ultimately achieving their goals.
Step 5: Add Drama
The drama begins with the conflict. This is the moment to add exciting and entertaining elements to the story. Interactions with other characters can be added to create tension and intrigue. This can be taken more seriously or funnily made with humor.
Step 6: Allow Your Hero To Experience Change
The hero of any great book goes through experiences that lead to evolution. Your hero should do exactly the same. They might feel trapped by the problem. They may feel frustrated or angry. As they move closer to their goal, the hero should make changes in the story. It is important that the story's protagonists and other characters change in order to make it interesting. Characters' transformations indicate that they have learned new things along their journey, making it possible for them to accomplish their mission.
Step 7: Add A Conclusion
Your hero has survived the journey. They were faced with conflict, drama, and challenges. They finally got what they wanted. Your brand helped them achieve their goals. This is not the time to make the story into a commercial. It's a chance to show how your "why?" aligns with their success. It's all about how your brand can help the hero achieve his goal.
Final Advice For Brand Storytelling
These steps will help you to become a great brand storyteller. These are just a few tips.
Stay true to your brand's voice.

It's important to keep it simple. Too many details can affect recall.

Keep the story moving at a steady pace; don't wander off into other directions.

Use emotion wherever possible

Be authentic and true to yourself
Marketing: How To Use Brand Storytelling
It takes practice and time to incorporate brand storytelling into your marketing mix. You can help your brand by having guidelines that ensure consistency in the way you tell your story. These are some other important things to remember when using brand storytelling in your marketing strategy.
Be Helpful, But Not Hype-Full
Authentic stories are more engaging than promotional messages. Take a look at the communications you get from your favourite brands. Do they make false promises? Are they promising unrealistic or impossible solutions? It's unlikely because it sounds too good to be true. You need to find stories that convey your message and how you can help them. Your marketing interactions should be human.
Incorporate Customers
Your customers should tell their stories. Boast reports that 92% of consumers have read online reviews before purchasing. Buyers want to know if the current users are happy before making an investment. This applies to both B2C and B2B brands. B2B brands may need to invest more time and money. New customers will feel more confident buying from you if you include case studies, reviews, and quotes in your marketing strategy.
Tell Your Story Consistently
Brand guidelines can help you ensure that your story is consistent, but it must also be delivered consistently. Consumer mistrust can be caused by inconsistent visuals, outdated content, and inconsistent logos. To ensure that the content used in marketing campaigns is consistent, approved, on-brand, and easily accessible, you can use tools such as a Digital Assets Management (DAM) solution. It will make it easier for you to tell consistent stories to your audience.
You May Like