Ways for Business Owners to Give Back to the Community- The CSR Angle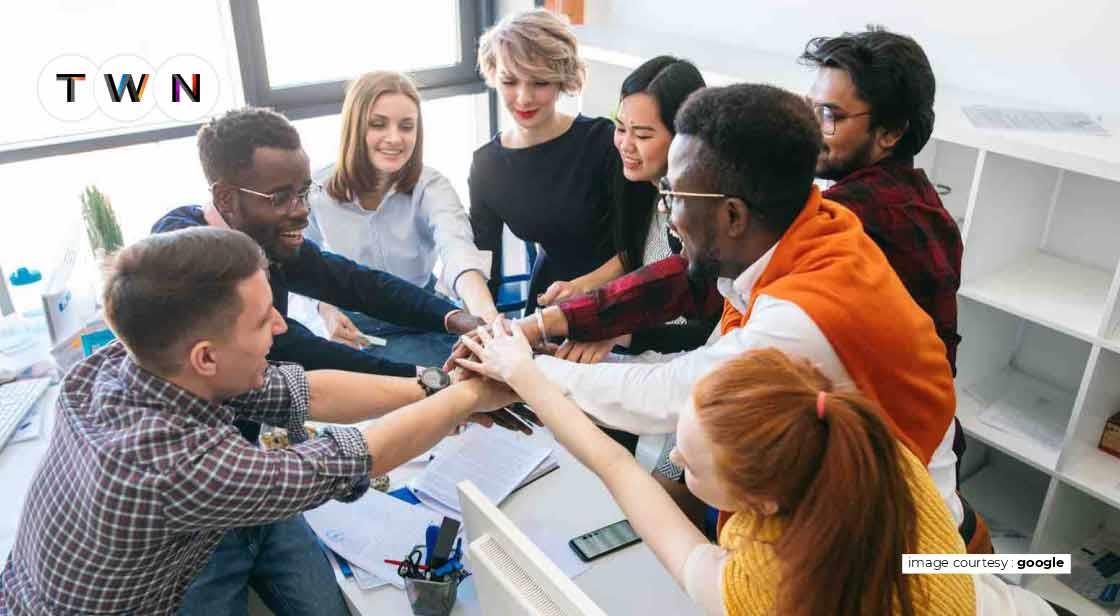 You've worked hard as a small business owner to create your public image as a local fixture in your town or city. It is critical to find innovative ways to give back to strengthen your company's ties to the community. We can assist you if you want to try giving back to the community. This article will cover:
Ways to give back to the community.

Why does giving back to the community matter?

Successful small business owners and their say in giving it back to society.
#TWN
Continue Reading..
Everyone starts small and takes small steps towards success. Business owners are no different. Every successful small business owner has worked hard to make their business grow and become successful. Now is the time that owners to give back something to the world and community.
Here in this article, we will list a few ways by which business owners can give back to society. Let's dive right into it.
You've worked hard as a small business owner to create your public image as a local fixture in your town or city. It is critical to find innovative ways to give back to strengthen your company's ties to the community. We can assist you if you want to try giving back to the community.
According to data, 75% of small businesses donate 6% of their revenues to charitable causes each year. While this is a remarkable testament to small business owners' generosity, there is much more to giving back than trying to make a charitable contribution.
Successful Business Owners and their Ways to Give Back
Finding a cause about which you are passionate is an important step in society giving. Volunteering your special skill or contributing precious resources to nonprofit groups can give you a sense of purpose that will enrich other aspects of your life. While philanthropy for tax purposes has its advantages, you are more likely to be engaged in giving back to society when the main reason is close to your heart.
There are numerous ways for your company to increase its community involvement, whether you want to donate to a charitable organization or begin volunteering. Because every neighborhood is distinct, each of the following innovative strategies is exceptional and can be designed to meet the needs of your society.
Ways To Give Back to the Community
If you become a successful small business owner, which we hope you become, we have these small ways to give back to the community.
Try Partnering with a Local Organization
Local businesses can help each other and fortify their regional economy by banding together. Try stockpiling your shelves with indigenously made goods or providing customers with discounts who present an invoice from another community organization or colleague. Even simple actions such as 'liking' posts on social media or recommending them to someone can have an impact.
Involve Your Employees
Shake things up by organizing a company-wide day of offering in which everyone signs up for the same volunteer chance. Enlist the help and support of your employees in planting trees, cleaning up a public space, or delivering food to a local food pantry or homeless shelter. These are all excellent ways to make a real contribution and strengthen social ties in your community. Whatever cause you choose to support, your employees enjoy the change of scene and your dedication to giving back to society.
Organizing a corporation's blood donation activity is an excellent way to supplement corporate donations and boost morale. Blood is required for everything from natural catastrophe response to chronic treatment - and the demand is constant.
Offer Your Services and Products
Although donating money is a great way to help (especially during tax season), offering your service or product to community members who need them can also have a massive effect.
Restaurant owners can fight hunger by donating meals to the front-line workforce or a homeless shelter, while vendors can participate in clothing drives for a local charity fundraiser. Simple acts of generosity, such as offering t-shirts to your local little club team, are excellent ways to demonstrate your concern. If you want to include your branding, it also serves as a marketing strategy.
Become a Mentor
Being a mentor is a no-brainer. You can try sharing your experiences and knowledge. Partake as a trainer or mentor in college and high school programs that promote entrepreneurship. Students will benefit from what you've gained in the field this way. Those who are just starting out, whom you may meet via your local association, a networking group, or simply out and about, can benefit from your insights to help them grow.
Offer Some Amazing Discounts to Community Heroes
Every now and then, show your appreciation to the hardworking members of your community. Show your appreciation for the wonderful things your buyers do by providing discounts to those who make a difference.
Consider the following organizations which could always use an extended thank you:
Veterans

EMTs

Doctors

Teachers

Firefighters

Police Officers

Nurses
This only scratches the surface. You can even give discounts for birthday parties, special occasions, or simply to make someone's day brighter.
Try Hosting a Social Charity Event
Your company can be much more than a place of commerce; it can also be a place where neighbors can come to enjoy a feeling of community. Try Hosting:
Happy hours

Local Performances

Fundraising Dinners

Community Game Nights

Events For Local Artists

Neighborhood Mixers
Help Your Neighbors with Networking
Being a successful small business owner, another way to give back is to assist your local residents in connecting with one another. Spread the word if you come across someone in need. Connect people who are looking for work and those who are looking for work. Every time you help make a community connection, you're giving back, no matter how small it may appear.
Go Green & Abide by the Planet Friendly Practices
By wanting to commit to more sustainable business practices, you can keep your community looking beautiful, healthy, and ecologically friendly. Inform your customers that you are working on reducing waste or that you will have set up a collective composting depot. You can even make going green an event by organizing a litter pick-up or establishing a community garden.
Need for Such Ways to Give Back to the Community
In a world dominated by franchise stores, large stores, and eCommerce behemoths, many people prefer the personalized experience provided by local businesses. Giving back to your community strengthens this feeling of attachment and makes a difference in the lives of others. Giving back shows that you worry about your customers and the community.
Giving back is also beneficial to business. Want to know how these ways to give back can boost your business? Let's know:
It helps in building stronger customer relationships.

The morale of employees can be improved.

Consumers take social responsibility into consideration.
Wrapping Up!
As a local small business owner, your to-do list may appear to be endless. Hopefully, these suggestions will motivate you to prioritize giving back. Simply by operating a small business, you are already contributing to the uniqueness of your community. Following the tips above will help you do even more to start creating the kind of neighborhood where people and businesses thrive. These tips can be applied regardless of your scale of business. So, just put these tips into action and see your community grow
You May Like