Unlock Artificial Intelligence with these Courses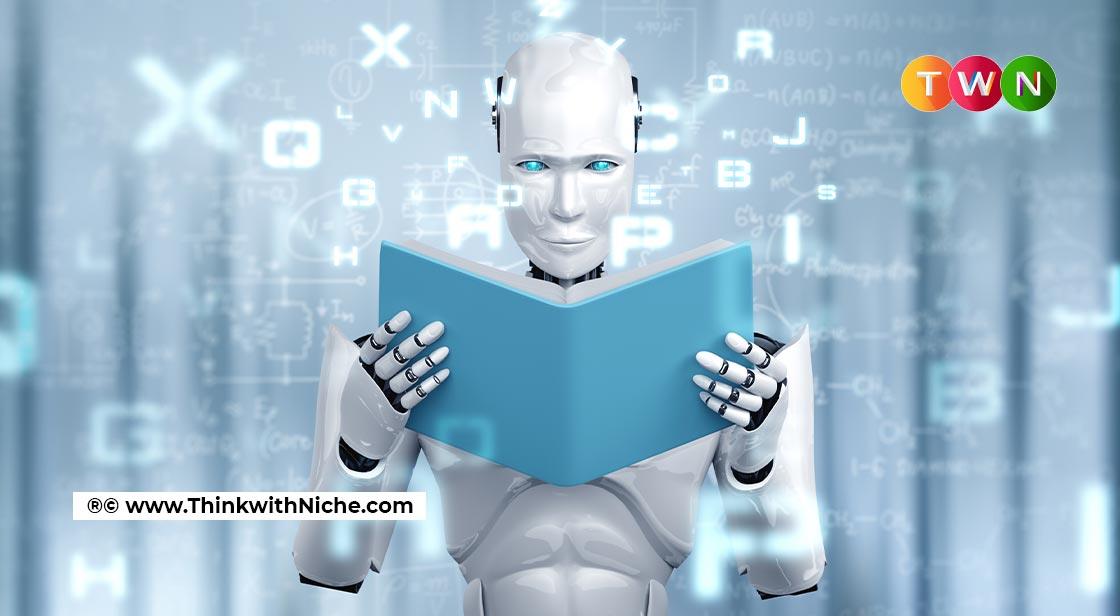 With the advancement in technology and eagerness to explore the world of computers and machines, artificial intelligence plays a crucial role in making these two work together. If you want to take your first steps in this field, make sure you go through the courses we have talked about in this blog. #ThinkWithNiche
Continue Reading..
We live in the era of machines. Our maximum work is done by machines, and we heavily rely on machines for our tiniest of work. While using certain machines, you must've noticed that the machines suggest to you a task you are about to do, or a program recommends something based on the previous actions you took. You search for a good action movie on Netflix, and the next thing you know are multiple recommendations coming your way the next time you log in to your Netflix account. How does that happen, you might wonder! All this happens through artificial intelligence. If this intrigued you, then read the full article to explore the world of artificial intelligence and how can you step into this field.
Artificial Intelligence – A new kind of field in the 21st century!
A.I is a newly emerged branch of computer science that has been explored very intensely to make human lives easy and make machines work without giving too many commands. A.I does so by creating algorithms and using them to create a computer environment or make a machine that can act like an actual human brain to solve a real-life problem without or negligible human intervention. Putting it more simply, A.I is a program created by humans to solve human problems without taking instructions from humans more often. A.I uses computers and machines to solve the given problem using its algorithm and act as if the problem is being solved by an actual human brain. The solution, given by an A.I system is somewhat the same as what the actual human brain would give. These systems use extensive databases and computer science to solve problems that are complex.
Can anyone pursue the field of artificial intelligence?
It is the first roadblock for people who have no interest in computer science but want to pursue this field. Not everyone can get into this field, and, hope to make it big. If you have no programming background, then my friend, you will have a tough time getting into this field.
Getting into the artificial intelligence field requires more than just being used to computers. You need to have a solid grip on coding languages like python, machine learning algorithms, etc.

Students who have enrolled themselves in courses on artificial intelligence for their bachelor's and masters (artificial intelligence and machine learning) and have B-tech degrees in computer science.

People willing to work as data analysts/data scientists should opt for courses on artificial intelligence to have maximum benefits.

Students and people who have a knack for programming, creating algorithms and frameworks. You should stay patient because this is a new field that can take time, and something groundbreaking might take time to come by.

If you love math, this field can be one for you to explore. Mathematics is an integral part of this field, so opting for the A.I can be adventurous for you.
Reasons to opt for the course in artificial intelligence
After the course in Artificial intelligence, most of the students are hired as data analysts, which is among the highest-paying jobs in the world. Do you know how much India contributes to this job globally? It's approximately 6%, according to Analytics India Magazine. That roughly estimates about 97,000 jobs related to the field of artificial intelligence.
As I said, the job is among the highest paying ones! You can expect an average salary of INR 13,00,000 (USD 17,000) per annum right after your course completion. This amount will increase gradually up to 30-40 lakh (USD 39,540 – 52,725) per annum after a certain level of experience.
Indeed (job website) states that jobs in the related A.I field has surpassed the search for engineering jobs. In Bangalore alone, the search for jobs in A.I has crossed 4,000.
The competition in this field is very less, and you can grow yourself easily if you start at the earliest. People have less knowledge, so you can stand out and grab the opportunities coming your way.
Scope after course in artificial intelligence
There are various sectors in need of a person with expertise in artificial intelligence.
IT services

Tech sector

BFSI sector

Retail
Different types of courses in artificial intelligence
Courses related to artificial intelligence are flooding the market. Here we have sorted out some of the best courses you can go for to begin your journey.
Online courses
Most courses offered online are short-term courses, and they are enough to kickstart your career as a technology enthusiast. These courses build your fundamentals so that you can keep moving ahead without fear of getting over-burdened.
IBM, Udacity, and Google offer free courses for beginners that can be good. They also provide certificates to ensure you get a job easily. These courses can be accessed without any fee. It means you can get knowledge without paying a penny.
If you want the best courses, look out for the ratings. As per the ratings, the courses offered on Coursera have the best ratings and can be referred to. Coursera provides courses at the beginner level and ultimately advanced level can be accessed.
Some low fee courses are also being offered by Udemy which can be very helpful. If you want to learn from the best, you should go for the courses offered by EDX. Their courses are concrete and well structured. The only downside to this is the fee they impose. They charge the fee in thousands of rupees which can sometimes be out of budget for a middle-class man.
Diploma
Diploma courses in artificial intelligence are more popular these days when a person wants to pursue artificial intelligence right after the 12th. These diplomas can be also pursued after the 10th standard and even after your PG. The time duration is between a year or two.
Some big companies also offer in-house training and secure the job after completion. Certain universities like Harvard, IIT Madras offer the courses with some collaboration for the best exposure. These universities have tie-ups with big giants which can recruit trainees from these universities. Harvard University provides more than 9 courses related to artificial intelligence, which can be taken for excelling in this field.

You can do graduation in artificial intelligence from renowned tech colleges in any country. IITs in India offer the best courses in artificial intelligence. Post-graduation programs are also available.

If you casually want to explore the field of artificial intelligence, you can look for courses on Udemy, Udacity, Simplilearn, Great learning, Coursera, etc.
You can take any path to explore the field and excel in this magnificent field and earn a fortune you dreamt of. Have a knack for technology? Try artificial intelligence and kickstart your career and solve problems no one can.
You May Like
Innovation and Technology

Innovation and Technology

Innovation and Technology

Innovation and Technology