Top 5 Start-Ups to Hit the Top in 2022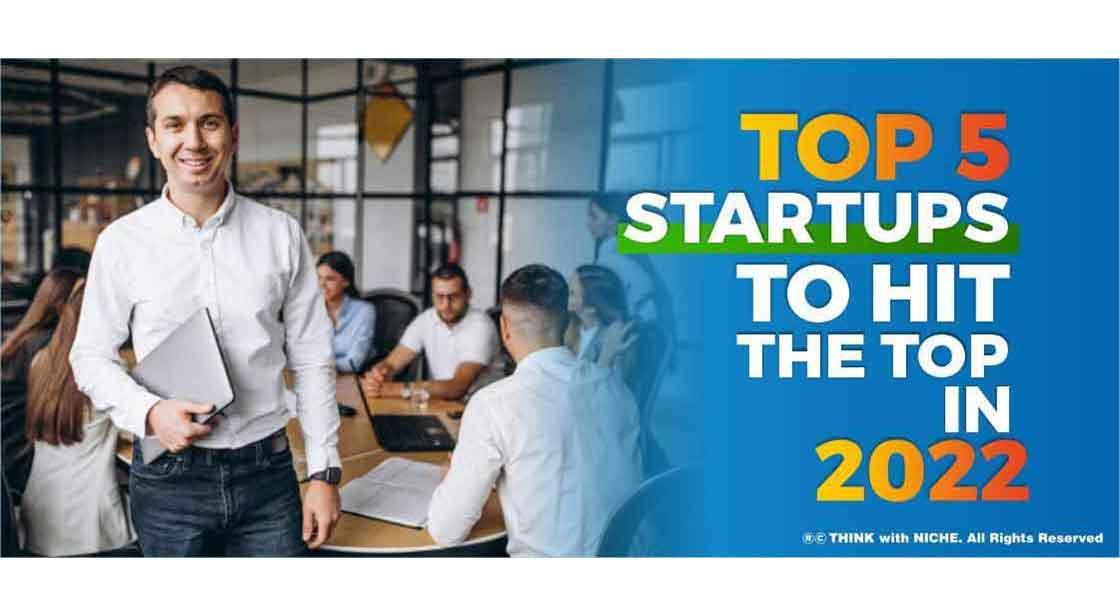 Despite the worldwide economic downturn caused by the Covid-19 pandemic, numerous Indian start-ups have succeeded despite the negative atmosphere. Here are the five most valuable start-ups in India that are on the verge of becoming the most valuable in 2022. #ThinkWithNiche
Continue Reading..
Startup India Scheme
Startup India is the Government of India's flagship initiative to foster innovation and the growth of startups. The government intends to use this initiative to empower startup ventures to boost entrepreneurship, economic growth, and employment across India.
The Government's Action Plan will help accelerate the growth of Startups across India, in all crucial sectors – in Tier 1, 2, and 3 cities, as well as semi-urban and rural areas – and will include promoting entrepreneurship among SC/ST and women communities.
In the aftermath of the Covid pandemic, professionals throughout India have been driven to rethink how they live and work over the last two years. With the economy beginning to recover at varying rates across industries, the Indian government has been supporting entrepreneurial activity through its Startup India Initiative for several years. Start-ups are significantly re-energizing the Indian economy, particularly in the outcome of the pandemic. As a result, a growing number of Indian entrepreneurs are joining the industry after seeing the opportunity to profit from their distinctive ideas.
Top Startup Companies to Lookout for in 2022
Here are the top 5 companies expected to soar in 2022.
Byju's
The education technology business has risen to the top of India's start-up list, with a valuation of $21 billion. Byju Raveendran, a former teacher, launched the Bangalore-based startup in 2008. In 2015, it developed Byju's learning app, which provides individualized learning programs for students in grades 1 through 12. It also aids applicants for competitive examinations like JEE, IAS, and others in their preparation. According to the firm, there are 50 million students enrolled and 3.5 million paying subscribers. During this pandemic, the high rise of online teaching-learning took Byju's to the top.
Paytm
Vijay Shekhar Sharma, a DTU alumnus, created Paytm, the pioneer in digital payments, in 2021 with a $2 million investment. It is worth more than $16 billion. One97 Communications Ltd is the parent firm. Paytm has become increasingly popular in India, with over 300 million Indians using it to pay for a variety of goods and services. Through Paytm Money and Paytm Mall, the firm has expanded into investing and online retail, respectively.
Swiggy
Indians purchased 115 plates of biryani every minute on the online food delivery site Swiggy in 2021, indicating that the country's appetite for food is only rising. According to the data, over 4.25 lakh new users joined Swiggy by buying chicken biryani, while samosa was the most popular snack of the year, with over 5 million orders on Swiggy, roughly equivalent to the population of New Zealand. In 2020, 90 biryanis were ordered each minute, but by 2021, that number had risen to 115, or 1.91 per second. Swiggy's search for healthy cuisine surged in 2021, while orders for health-focused eateries on Swiggy HealthHub increased by 200 percent.
Ola
Ola is an Indian start-up with headquarters in Kormangala. You may think they're simply another Uber knockoff, but nothing could be farther from the truth. While cab-hailing is one of the company's services, it also allows customers to rent motorcycles, buses, and other vehicles. All of this can be done using the company's smartphone app, making it easier for consumers to travel across India and other countries. Ola has been quite active in courting investment and even making acquisitions of its own. Through a succession of funding rounds, the company has collected a total of $3.8 billion in venture money from 44 different investors. Over the years, the firm has acquired six acquisitions, with various transportation and software start-ups becoming a part of the brand. Ola is one of the most attractive firms in India in 2021, thanks to its high financing and present performance.
PharmEasy
PharmEasy is a healthcare technology firm that was launched in 2015 and is situated in Mumbai, India. The company's services concentrate on providing consumers with drug delivery, diagnostic sample collecting, and remote healthcare consultations. It is a critical service in India right now, as the COVID-19 pandemic continues to have a huge impact. In terms of obtaining outside investment, the firm has had tremendous success. A total of $651.5 million has been raised so far from a group of 25 investors. The firm has also been active in the acquisitions sector, having completed a $235 million buyout of fellow Indian medical start-up Medlife in 2021.
Startup Ideas
Coming up with brilliant startup ideas can be difficult for aspiring entrepreneurs, especially when it appears that everyone has already swooped up every good business idea. Nonetheless, it is entirely possible to achieve success by improving on existing products or putting a unique spin on an old idea. We have put together a list of the best tech startup ideas for you to explore.
Conclusion
Indian start-ups are creating ripples throughout the world and are anticipated to soar to unprecedented heights, led by cutting-edge innovation. Let's hope for the best and look forward to 2022 with exciting new start-up ideas.
You May Like