Top 10 Greatest Entrepreneurs Of All Time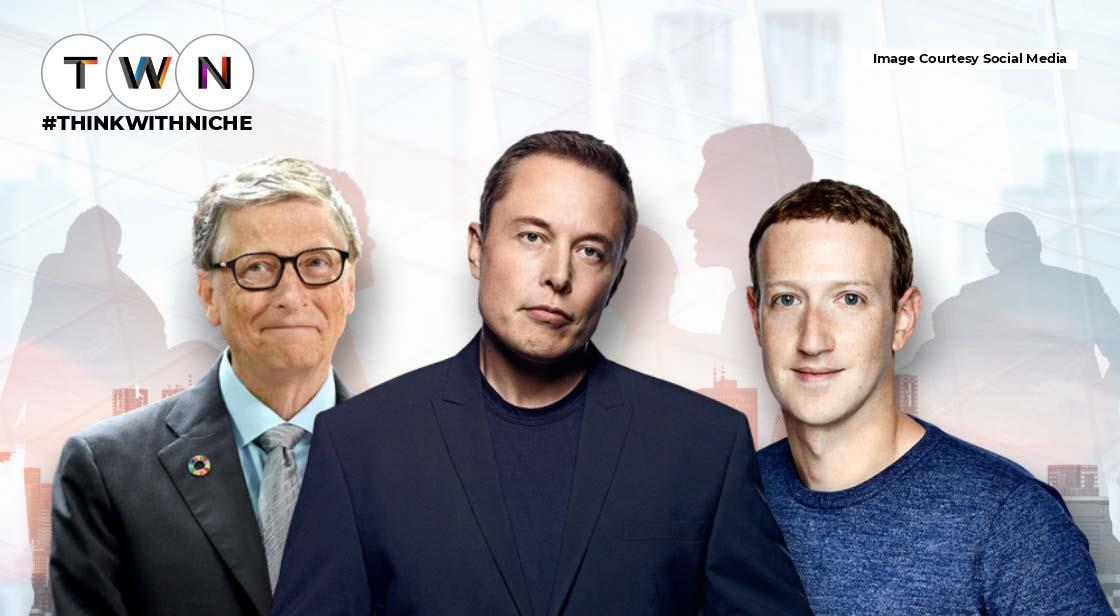 The act of starting a firm or business while embracing all the risks in the pursuit of financial gain is referred to as entrepreneurship. But as a general definition, that one is somewhat constrained. The more contemporary definition of entrepreneurship also emphasizes changing the world by coming up with novel solutions to complex issues, such as enacting social change or developing products that upend the way we now live our daily lives.
Entrepreneurs innovate and develop their ideas in addition to making important decisions for their own enterprises. Even while there isn't a one-size-fits-all solution, if you look at some of the most successful businesses in existence right now, you could see certain common traits and qualities.
A lot of effort and dedication are required to launch and grow a business. However, the following list of the ten most successful businesspeople might serve as a guide for budding entrepreneurs who are willing to commit themselves to their goals:
Continue Reading..
Every small business owner must face a hard truth. The vast majority of small businesses fail, even in the best times. This article will focus on Top 10 Greatest Entrepreneurs that not only succeeded but also built huge business empires. Entrepreneurs come from all walks of and backgrounds. Entrepreneurship Essentials notes that there is no one personality profile. It's important to focus on the entrepreneurial team and not just the individuals. However, there are some skills and traits that entrepreneurs should have to start and lead ventures.
Common Traits For Entrepreneurs
There are certain traits that distinguish entrepreneurs from others. Entrepreneurship is a popular choice for most people.
Be creative

Freedom and flexibility are yours

Understanding the basics of finance principles

You are ambitious and goal-oriented

Self-initiative is key

Are you a problem solver?
Here are Top 10 Greatest Entrepreneurs that built empires of business:
Many of today's entrepreneurs are familiar to you because they often appear in the news. But there have been many famous entrepreneurs over the past two centuries. These businesspeople revolutionized their industries and cultures, created wealth, and innovated which continues to impact our lives today.
1. Oprah Winfrey
Oprah Winfrey's story of rags to riches is one of the most remarkable of all time. Oprah Winfrey is, as you probably know, the richest African American woman of the 21st Century. With a net worth exceeding $3 billion, she is considered to be the most influential woman on the planet.
Oprah's remarkable success is even more impressive when you consider her humble upbringing. Oprah was the daughter of a single mother who worked as a housemaid. Oprah's family was so poor, Oprah was ridiculed at school for wearing potato sack dresses as a child. She was also the victim of sexual abuse by family members. This she talked about with TV viewers during a special episode.
Oprah's first big break came when she was hired to work at a local black radio station. Oprah's passion and oration impressed station managers, which led her to climb the ranks at bigger radio stations. Eventually, she was invited to appear on television.
Robert Ebert was the one who convinced Oprah Winfrey to sign the deal that launched The Oprah Winfrey Show. The rest is history, people.
2. Walt Disney
Walt Disney began his career as a farm boy, drawing cartoons of the horses of his neighbors. Walt attempted to become a newspaper cartoonist when he was older but couldn't find one. He ended up working as an artist in an art studio, creating ads for magazines and newspapers. He eventually became more interested in commercials and started his own animation business.
Oswald the Lucky Rabbit was Disney's first original character creation. However, it was owned by Universal Pictures as he was under contract at the time. After taking a pay cut, Walt had to find a replacement. This is how Mickey Mouse was born.
Disney's animation company was hugely successful, but he wasn't content. Disney was determined to create the largest and most impressive theme park in the world, telling a colleague that he wanted it to be like no other. Disney is an entrepreneur legend and one of the most powerful entertainment moguls. He has a unrelenting spirit that is committed to his vision.
3. J.K. Rowling
Fans of Harry Potter books are familiar with J.K. Rowling today, but the fact is that she wasn't always gifted in magic. J.K Rowling was in dire need of help before her misfit gangs of wizards and witches saved her. J.K. Rowling lived on welfare before her book made an impact on readers. She was also struggling to make ends meet as a single mom.
She is believed to be worth $1 billion today. Rumours say she is also president of Gringotts Wizarding Bank. However, it is a little secret among goblins. Some believe J.K Rowling sold her soul for Harry Potter inspiration. You're quite a big deal when you're so successful that people believe you are making deals with devils.
4. John Paul DeJoria
He is best known today for his Paul Mitchell hair products, and Patron Tequila. But John Paul DeJoria began at the bottom. DeJoria, a first-generation American, was born to German parents and Italian parents. DeJoria was placed in an L.A. foster care and even spent some time with a street gang.
John Paul Mitchell Systems was founded in 1994. He lived out of his car selling hair products door-to-door. John Paul Mitchell Systems now earns more than $900 million per year. John Paul DeJoria shows that things must get worse before they get better.
5. Madam CJ Walker
Sarah Breedlove, also known as Madam CJ Walker, was an amazing woman. She is considered the first American black woman to become a millionaire. Her parents and her older siblings were slaves on a Louisiana plantation. She was born in 1867. It was a lucky turn of events that she was the first in her family to become free. ).
Madam CJ Walker created a line of hair and beauty products that are specifically tailored for black women. CJ Walker saw a gap in the market and came up with a solution. You can see that she was determined to climb the ladder. She is a smart, strategic, and enterprising woman who exemplifies the entrepreneurial spirit.
6. Steve Jobs
Steve Jobs is a must-have for any self-respecting "famous entrepreneur". Jobs quit college after his family couldn't afford the cost of his education. Unofficially, he continued to audit classes, living off the free meals at the Hare Krishna temple and returning Coke bottles to make ends meet. Jobs gave credit to the calligraphy class that he attended as the inspiration for Mac's innovative typefaces.
Steve Wozniak, his childhood friend and electronics expert, helped Jobs to build an incredible career. Jobs is often referred to as the "Grandfather of the Digital Revolution" and has had a profound impact on the future of consumer electronics. His net worth at the time of his passing was $8.3 billion. His influence will continue to be felt by many digital generations.
7. Andrew Carnegie
Andrew Carnegie's name is enough to bring back memories of high school history class and my daydream distractions. He is an amazing example of entrepreneurship today. Carnegie lived a very difficult childhood. Carnegie spent most of his childhood in factories. He slept at night to avoid his hunger.
Carnegie rose to become a superintendent at the Pennsylvania Railroad Company. He also started several businesses of his own, including the Carnegie Steel Mill. He is a great example of generosity, despite being one of America's richest men.
Carnegie gave nearly 90% of his wealth to charities and foundations as a result of his belief that "the rich die disgraced". He is widely regarded as one of the most generous benefactors of educational institutions and libraries across the country. Carnegie, thank you for providing a second home for us geeky kids, who lived practically in the local libraries.
8. Benjamin Franklin
Some of the crazy experiments that Benny did was only possible for an entrepreneur. Franklin is the one who invented the lightening rod and bifocals. The Franklin stove was also created by Franklin (although that last one may have been a bit of an accident).
Franklin, like many other famous entrepreneurs, was an entrepreneur who could wear many hats. Franklin was a scientist, printer, politician and author. He also served as a diplomat and savvy businessman.
9. John D. Rockefeller
We give these Gilded Age men a lot of hard love for being so rich, but you can't deny that they did a lot with their fortunes. Rockefeller, the son of a traveling agent, was one of the wealthiest people in the world. Rockefeller was an early entrepreneur, selling candy to neighbors and taking odd jobs for his neighbors. He eventually founded the Standard Oil Company. Rockefeller was a billionaire because of the oil business.
Rockefeller is accused in some instances of using deceitful business strategies to eliminate competitors, but he gave $500 million over his lifetime to charitable causes (which he was inspired by Carnegie).
10. Bill Gates
Bill Gates is one of the most prominent entrepreneurs of our time. Gates is the richest man on earth, with a net worth of over $79 billion. For 16 years, he has held the title "world's richest individual" for 21 years.
Gates, co-founder of Microsoft, the largest PC software company in the world, was one of the most important figures in the personal computer revolution.
Gates was very interested in computer programming from a young age. He spent all his time writing programs on the teletype terminal computer that his school donated. Gates created Microsoft and developed the Windows operating system. This is still a hugely popular product.
Like many famous entrepreneurs, Bill Gates is also well-known for his charitable activities. He donated large sums of money to scientific and charitable causes. In 2000, Bill and Melinda Gates founded the Bill and Melinda Gates Foundation, which is a private foundation that supports philanthropic causes such as poverty reduction, education, health care improvement, and technology access. Gates has contributed more than $28 billion to this foundation and continues to work for it.
Entrepreneurship can be both a challenge as well as a huge opportunity. To succeed, you need certain qualities. Entrepreneurship is not a one-size fits all approach. You can develop traits and behaviors such as persistence, experimentation, and innovation through time, training, and experience. You will be able to take advantage of opportunities and overcome obstacles as long as you have an entrepreneurial spirit.
You May Like