The Success Mantra of Viome CEO, Naveen Jain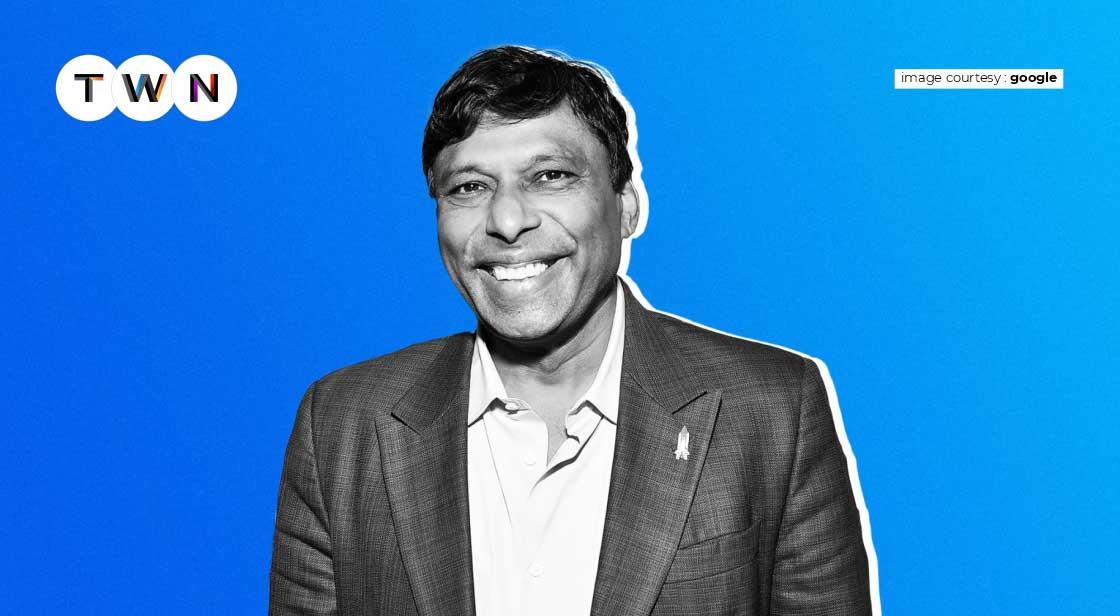 In the words of Naveen Jain, "As an entrepreneur, I've learned that you should never stop dreaming big. Because the only limit to how much you can accomplish is your imagination. The sky isn't the only limit. The sky is nothing more than a tiny fragment of your imagination." Naveen Jain said what is true for every artistic person and entrepreneur. This article will discuss him and his latest venture – Viome. #TWN
Continue Reading..
Being a biotechnologist myself, I love the fact that we can use this field to our benefit in whatever way possible. I just love when microbes come to our rescue. I never thought that anyone could make this piece of biotechnology their business, but here is Naveen Jain, who made it possible with Viome, and we are going to talk about exactly that. The Viome CEO, Naveen Jain, is a personality that can teach you a lot about business and biotechnology and how they both go hand in hand.
His Secret Sauce for the success of Viome is basic yet very effective, and today you will learn about it.
Without any further ado, let's get started.
Naveen Jain: Viome CEO & Founder
Viome, an at-home gut microbiome test developed by the serial entrepreneur, will shortly expand into testing for chronic conditions and diseases like cancer. The company recently established a new health sciences division that will concentrate on early diagnosis and treatment, therapeutics, and the use of artificial intelligence to predict early warning signs.
Viome is Jain's seventh company, following Moon Express, a private space flight company that has yet to accomplish its first quest, and Infospace, an internet company that was briefly one of the biggest in the Northwest before the dot-com bust. The Indian-born American billionaire's interest in big problems like finding a cure for cancer or trying to send a robotic space vehicle to the moon has drawn comparisons to Elon Musk. And, like Musk, he has sparked controversy and amassed a large fan base.
Jain has a lot of advice for those who are ambitious. He encourages entrepreneurs to evaluate their business ideas by assessing their potential market and impact. For example, consider whether your company could improve the lives of a billion people. In other words, how many lives will be improved as a result of your company solving the problem it set out to solve?
"If a billion people's lives enhance, you have quite a strong market, and once you know the market, you can build the business around it," he says.
The above lines can be easily understood by three questions that Naveen Jain asked himself when he founded Viome.
These three questions, or let's say his secret sauce of success are:
Why only this?

Why only now?

Why me?
Viome CEO & 'Why This' Aspect of Question
The "why this" aspect was simple in the case of Viome. Naveen Jain, the founder of Viome, was aware that chronic conditions are one of the top causes of mortality, affecting billions of people worldwide. Some scientists theorize that the gut microbiome—the trillions of microbes that live within each human—plays a significant role in these diseases. Your microbiome can benefit from the foods you eat. But, given that everyone's microbiome is unique, how do you select the perfect foods for yourself? This is where Viome comes in. The firm's at-home gut health screening rates the health of your microbiome based on 20 different factors.
Jain's reasoning was as follows: "What if we could fix and counteract the chronic disease problem? Would it make a difference in the lives of a billion people?" The entrepreneur's impulse, which proved correct, was that there was a large market for people who wanted to learn about their microbiome in order to avoid cancer, diabetes, gastrointestinal problems, and other chronic conditions.
Why Me Aspect
When you ask yourself, "Why me?" Entrepreneurs, according to Jain, should ensure that they are ready to offer a distinctive solution to the issue. "Does your question differ from everyone else's in the market?" Jain asks.
Entrepreneurs must forecast the future to determine whether it is the right time to start a business, according to Jain. Consider what will alter within the next two to five years that would make it easier to solve the problem.
Why Now Aspect
In the case of Viome, the "when" or "why now" was a matter of chance. Viome, which debuted in 2016, was an early player in the then-burgeoning home diagnostics industry, which included testing behemoths such as Quest Diagnostics and Abbott Diagnostics, as well as relatively new at-home testing biotech companies such as 23andMe and EverlyWell. As lab technology advanced, the cost of analyzing a blood or stool sample decreased. When Viome first launched, processing a specimen in a lab cost about $43. At the moment, analyzing a sample costs $2. "That is the untold power of advanced, futuristic technologies," Jain explains. "Whenever something is in the growth phase (exponentially), and you think you're being five to ten times more hopeful, you're actually seven to ten times lower because technology evolves that fast." According to market research company Brand Essence Market Research, the Covid-19 pandemic boosted the pace of the at-home diagnostics market, which grew by 14% in 2020.
According to Jain, the pandemic led many people to prioritize their health. Changes in daily habits, such as social distancing and mask-wearing, shifted people's perceptions of how their actions affect their health. Viome took note of this. "We realized that if we give people the right tools that are easy to use, we can truly encourage everyone to take control of their health and their life," he says.
Next Step for Naveen Jain & Viome
The next step for Viome will be to provide customers with a means of detecting initial signs of cancer. The FDA approved Viome's mouth cancer and throat cancer screening device, which uses mRNA analysis to detect cancer in saliva specimens, in May. According to Jain, the concept of mRNA has become much more well-known among investors and the general public as a result of the Covid-19 vaccines. Biotech firms are investigating how mRNA technology could be used to develop new drugs, vaccines, and therapies.
Other Companies of Naveen Jain
Viome was launched much later. Before that, Naveen Jain established many companies that did very well, thanks to his entrepreneurial skills.
Here are some of the companies founded by Naveen Jain, the Viome founder:
InfoSpace
Intelius
TalentWise
Moon Express
Bluedot
Xprize
Conclusion
In the words of Naveen Jain, "As an entrepreneur, I've learned that you should never stop dreaming big. Because the only limit to how much you can accomplish is your imagination. The sky isn't the only limit. The sky is nothing more than a tiny fragment of your imagination."
It can't be truer! With imagination, you can achieve anything that you want to achieve, and I guess that it is the 'Secret sauce' that we all need to taste.
You May Like