Success Stories of Women benefiting from Government Scheme- SVEP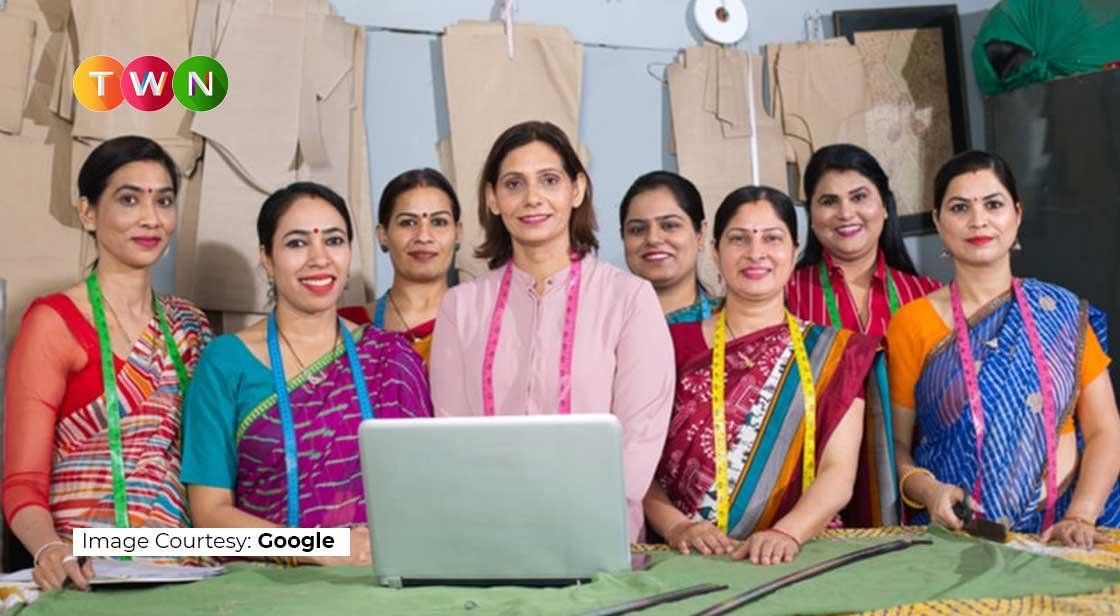 The Startup Village Entrepreneurship Programmer is a government-led initiative that is like a beacon of hope for many women in rural areas of India, launched in 2016, the program has known to have helped almost 11, 454 women in one of India's largest states to set up their trading units at small scale and become independent. Given how women in certain backward areas of India suffer through suppression by their male counterparts, the SVEP initiative is a blessing in disguise. #ThinkWithNiche.
Continue Reading..
The Startup Village Entrepreneurship under Deendayal Antyodaya Yojana- National Rural Livelihoods Mission is known to have benefitted approximately 11,454 women from Uttar Pradesh since it was launched in 2016. The SVEP acts as a perfect launchpad for budding women entrepreneurs from Uttar Pradesh in setting up businesses in rural areas. According to data submitted by the government, SVEP has extended 'business support services' and monetary benefits to 153 blocks of 23 states as the data for August 2020 suggests, around one lakh enterprises are functioning in rural areas, among which 75% are owned by women. The objective of SVEP is to help poverty-stricken women reach a position in life where they can work independently SVEP supports them till they establish the enterprise to a stable position.
Let us now take a glance at some of the success stories of women benefiting from the SVEP scheme-
1. Ms. Sharda Devi- Bihar
Miss Sharda Devi from Bodhgaya, Bihar, has an inspirational tale to tell like any other Indian housewife. She used to support her husband in his clothing business, which mostly consisted of clothes for kids and pajamas, etc. Miss Sharda Devi is a member of Ram SHG (Self-help group). When the coronavirus pandemic imposed lockdown struck India, she realized the true potential of the government loans and their benefits. Seeing this opportunity, she made record-breaking 18,565 masks in just 30 days. This unbelievable production was possible because of one highly advanced stitching machine, which Ms. Devi funded via the money received from the Bihar unit of SVEP Bodhgaya.
Another loan of rupees 60,000 was provided to her husband, Dileep, which mounted their business worth 1.28 lakh rupees.
Her masks were sold to the administration at a higher rate, and she generated a profit of 3.71 lakh rupees in just 30 days, out of which 1.68 lakh was the profit margin. Today, she is ever thankful to BRC Bodhgaya SVEP for coming forward to help her pursue her dreams and giving her the possibility of dreaming of a brighter tomorrow.
2. Bhagyashri Londhe- Maharashtra
Miss Bhagyashri Londhe joined the Jijawu SHG in Jahanpur village, Barshi Taluka, in 2014, where she was offered to learn and talk about various social issues. Bhagyashri created 'Sakhi Mahila Gram Sangh' whose objective was to allow exposure to a higher order of training inputs, to help women specialize in producing Jijuwa masala, papad, and pickles.
In 2016, Bhagyashri got a loan of 45,000 rupees from SVEP BRC Barshi and invested it to make local snacks, using locally available raw material to cut down the production cost and give her customers the real taste of local flavors. In 2019, Bhagyashri participated in Mahalaxmi Saras, where she was able to generate a revenue of 5 lakh rupees in just ten days with a profit margin of 1.50 lakh rupees.
The urge to succeed in business is still very much alive in Bhagyashri. Hence she took help from 'Aajeevika Grameen Express Yojana,' a sub-scheme under DAY-NRLM, which helps upgrade rural connectivity from village to nearest town. Bhagyashri has greatly benefitted from this scheme and now has access to other towns from her village. She has been able to sell some 60 kg of Jijuwa masala and some 300 packets of pickles generating 45,000 rupees per month.
When the coronavirus pandemic struck the Indian villages, Bhagyashri took up the responsibility of selling groceries and vegetables straight up from the farmers to her customers. Apart from monetary help provided to Bhagyashri by SVEP, she was also able to complete her education in metric with the help of UMED DAY-NRLM.
Such schemes are helping women across villages in India where women are being encouraged to engage in producing new local products, are being given access to new machinery, and expand their horizons of business ventures.
3. Ms. Poonam- Uttar Pradesh
Hailing from a humble background, Poonam was determined to fight against the economic and societal taboos to become the top-performing CRP-EP, Community Resource Person for Enterprise Promotion under the SVEP scheme in the Najibabad block of Uttar Pradesh. In the beginning, she too met with the same fate of being married and then looking after the family behind closed doors, yet she decided to be a member of an SHG (Self Help Group), which helped to shape her new outlook on life and to break free of economic shackles of poverty. Poonam undertook a stringent 54-day training to be a CRP-EP, where she was educated about 'enterprise promotion' and knowledge to create a sustainable source of employment. With a sheer sense of dedication and passion to become exceedingly successful in what inspires her, Poonam now has a huge market linkage, supports some 40 small enterprises with her business plans, and gives monthly consultation. Poonam's love for supporting small enterprises and her zeal is the reason she is now a successful consultant and has helped establish the successful implementation of such government schemes in her block.
There is no doubt that schemes like SVEP help provide women of rural India with opportunities to explore what a business inclined life holds for them and how they can benefit from it in reality so that support themselves and their families financially and take pride in what they do.
You May Like