Significance Of Gandhi Jayanti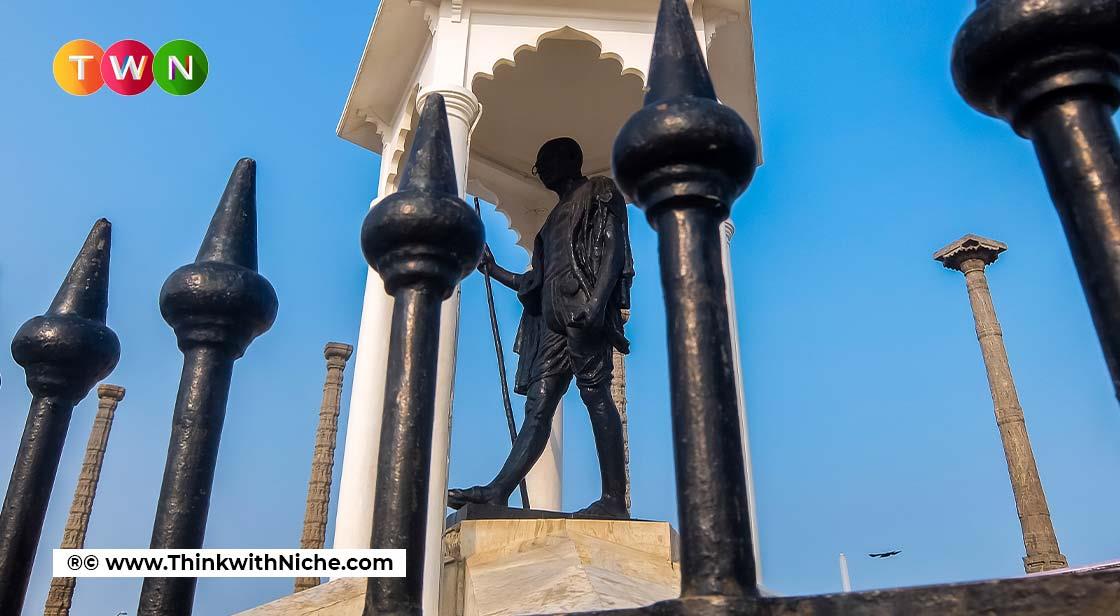 Mohandas Karamchand Gandhi was born on October 2, 1869, at Porbandar, currently in the Indian state of Gujarat. Nobody then knew this little kid will one day become the leader of the Indian Independence Movement and will be called the Father of the Nation. His father was the dewan of Porbandar, and his mother was a devotee of Lord Vishnu. At the age of twelve Gandhiji left his home to pursue his law degree in London. He returned to India in mid-1891. #ThinkwithNiche
Continue Reading..
Gandhiji was the face of Indian Independence and he led the people of India to walk on the path of non-violence and to put up a fight against the British rulers to attain Swarajya, a fight that was not be fought with weapons but by non-violent methods.
Gandhi Jayanti is observed as a National Festival of India to pay tribute to the Father of the Nation and words cannot suffice its significance, Gandhi Jayanti is not just Gandhiji's birth anniversary but also the beginning of a new nation because without Gandhiji Independence would not have been possible.
This day is a symbol of peace and non-violence and teaches us to say no to violence and spread peace and love.
Gandhiji also gave rise to the Swadeshi Movement and brought up the idea of self-dependent India and on his birth anniversary, we should strive towards self-dependency, learn to utilize our resources in the best possible way, and work for the development of our nation and ourselves.
The current Atmanirbhar Bharat is also inspired by Gandhiji's Swadeshi Movement.
Gandhi Jayanti is not just a remembrance day it is a day to learn from him and follow his visions, to this date his visions, his teachings are relevant and are helping our nation to become stronger in every aspect, on this day every Indian should learn to live in harmony and work for a better future.
Our current government also brought up the Swachh Bharat Abhiyan on 2nd October 2014 to bring the vision of a clean and healthy country, this Clean India Mission is inspired by Gandhiji and our nation is walking on his paths.
On this day cleanliness drives are organized to clean the public places around the country and programs are conducted to spread the importance of cleanliness and how it leads us to healthy living.
Gandhiji believed that a clean society is a society that prospers, and with the same notion, we must always keep our surroundings clean.
His personality traits are more than enough to imbibe and apply in our lives, but he just didn't leave his values as legacy, he left for us, some of his favorite words. Here are some of his famous quotes:
1. "Live as if you were to die tomorrow. Learn as if you were to live forever."
2. "The greatness of humanity is not in being human, but in being humane."
3. "In a gentle way, you can shake the world."
4. "Change yourself – you are in control."
5. "I will not let anyone walk through my mind with their dirty feet."
6. "The weak can never forgive. Forgiveness is the attribute of the strong."
7. "Freedom is not worth having if it does not include the freedom to make mistakes."
8. "We need not wait to see what others do."
9. "A 'No' uttered from the deepest conviction is better than a 'Yes' merely uttered to please, or worse, to avoid trouble."
You May Like