7 Books Every Entrepreneur Must Read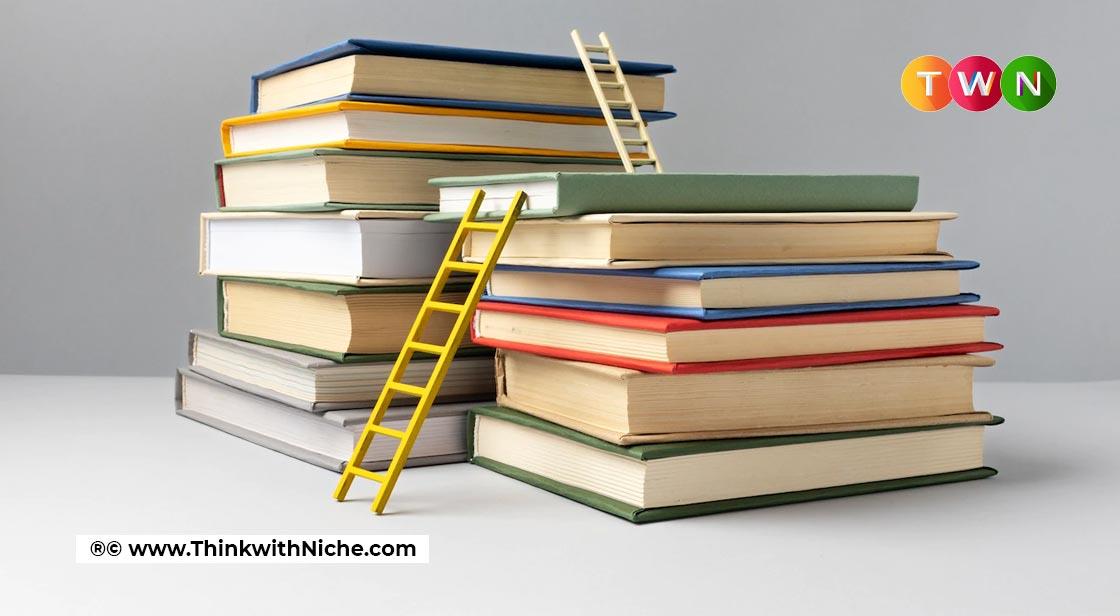 It would be foolish not to engage yourself in the world of compelling books, as they provide such useful and priceless advice. Here is a list of seven books that every entrepreneur should read in order to gain a better knowledge of their business and themselves. #ThinkWithNiche.
Continue Reading..
The biggest affliction that our age is currently suffering from is a lack of interest in reading books. Instagram, YouTube, TikTok, etc. have reduced our attention span to the bare minimum. We spend more time acquiring instant information through Instagram posts and articles rather than spending some time shuffling pages of a book. As a result, reading should be made a habit. As a reason, it is critical that each of us spend some time reading novels that pique our interest. Especially for entrepreneurs and businessmen.
Entrepreneurs should have a broad range of knowledge in a variety of fields. There's no better way to get it than via books. Any successful entrepreneur or businessman will tell you that reading is essential. As a result, we've put up a comprehensive list of books that every entrepreneur should read. This collection includes books on a wide variety of topics.
1. Tools of Titan by Tim Ferriss
Tim Ferriss is an American writer, entrepreneur, and educational activist who has interviewed more than 100 successful people from all fields, be it business or arts. And Tools of Titans is basically a compilation of all the interviews he has done with successful and smart people. The book basically consists of the routine, habits, stories, advice from people who are hugely successful in their field. This is a must for everyone and more so for entrepreneurs.
2. Product-Led SEO by Eli Schwartz
We all know the role of SEO in optimizing our website and growing our website. Over the past years, SEO optimization has dominated conversations around the internet and website designing and growth. SEO is a basic concept, but it has a lot of complexities that many people overlook. This is where Eli Schwartz enters the scene. He lays bare the intricacies of SEO optimization, among other things, in his book Product-led SEO. A must-read for everyone looking to expand their website or online presence.
3. The Connection Effect by Gordie Bufton
There are many aspects of entrepreneurship that have been extensively addressed by authors all over the world, but if there is one topic that few people discuss, it is the power of building connections in business. Gordie Bufton, who has experienced many ups and downs in his career, writes about connection, emphasising that it is, in many senses, at the core of entrepreneurship.
4. Performance Partnership by Robert Glazer
Affiliate marketing has gone on to become a giant beast that can potentially help a business grow huge. What was earlier a simple concept has now become a complicated study. But thankfully we have Robert Glazer covering our exposed backs. In his book, Performance Partnership, he talks in detail about affiliate marketing and how it has changed over the years. Grab your copies now!
5. Disciplined Entrepreneurship by Bill Aulet
Great entrepreneurs aren't born with any special abilities. All they have is a keen eye for great product design and the necessary business skills. In his engrossing book Disciplined Entrepreneurship, Bill Aulet discusses this and much more. He writes about the skill of creating a fantastic product that people would love. He also takes care of the needs of a successful startup.
6. Gratitude And Pasta by Chris Schembra
Gratitude And Pasta is a uniquely beautiful book about building strong peer relationships over great dining experiences. Just like its name, the book is very unique in the way it packages great advice with wine and dines. Chris Schembra's book deserves your undivided attention.
7. Tribe of Mentors by Tim Ferriss
Another Tim Ferriss book that definitely requires a proper reading is Tribe of Mentors. Tim compiles great life advice from over 130 top performers (entrepreneurs, artists, athletes, etc.) and turns it into a compelling book that has the potential to change your life.
You May Like