Profitable Transportation Business Ideas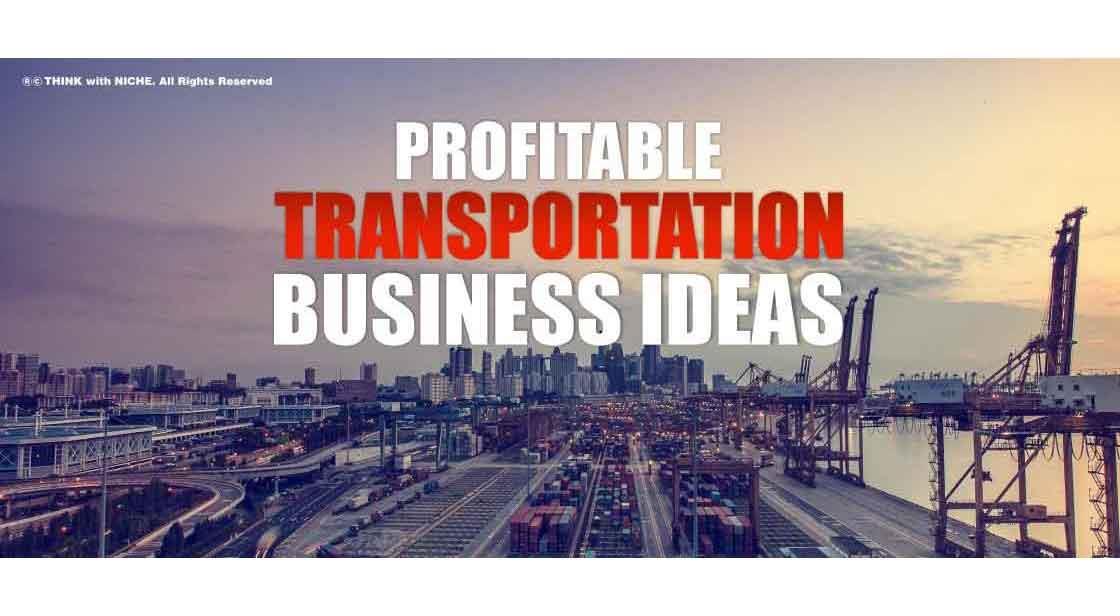 There is no such thing as a static universe. Every day, the goods and services we get have traveled thousands of kilometers, either directly or indirectly, to reach us. As a result, a well-developed and well-connected transportation and logistics network is critical to every country's success. If creating your own transportation business and profiting from it is on your mind, here are some profitable business ideas to inspire you to get started in several areas. #ThinkWithNiche
Continue Reading..
Transportation is among the oldest industries in the world, and it will never go out of business since people will always need to travel to different places as sure as the world exists. Transportation is another industry where you may make a lot of money. Large transportation firms benefit from purchasing power and the capacity to get a more comprehensive service due to economies of scale. On a regional and local level, small transportation businesses can compete more successfully. Ambulance, medical emergencies, long-distance travel, shifting, and other vital transportation components are also addressed. Furthermore, traffic jams in many large cities have made highways more accessible to public and private transit. As a result, many people rely heavily on public transit.
Here are some profitable ideas!
Cab Facilities
Uber has elevated cab services to new heights. For many individuals, the convenience of reserving a cab by using an app from anywhere on the road makes it the most convenient means of transportation. You may begin by partnering with Uber as a driver. All you have to do is supply some basic documentation and register your car's number. That's it! You're now ready to start your own business. It is totally up to you how many automobiles are listed and accessible on the road. Just keep in mind that to get a good return, you'll need a good driver.
Renting Two Wheeler
In so many tourist towns and recreational locations, renting your two-wheelers, whether a bike or a bicycle, is a thriving industry. It is a growing tendency, particularly in tourist-driven cities. Several resorts and hotels lend out two-wheelers to their visitors and clients so that they may explore the city on their own.
Trucking Business
If you're considering a logistics-related start-up, trucking might be on your list, as it's essential for practically all commerce-related activity. Trucking serves as the link between manufactured and imported commodities and their end-users.
Automobile Spare Parts
One can sell a vehicle's spare parts at retail pricing in this business. Based on the scale of the firm you want to establish, you'll need a moderate to a large investment. This is now one of India's most profitable transportation company concepts.
Shipping Services
With the rising need for shipping services that are both affordable and provide ease, speed, and dependability, there has never been a better moment to get into the shipping industry. Because of the rising reliance on internet buying, the business is developing and changing quickly.
Ambulance Services
While many nations have government-provided transportation, many are often preoccupied and unavailable in the event of a medical emergency. Ambulance services can be established in the city to help those who require emergency medical transportation.
You May Like