How to Write a Personal Development Plan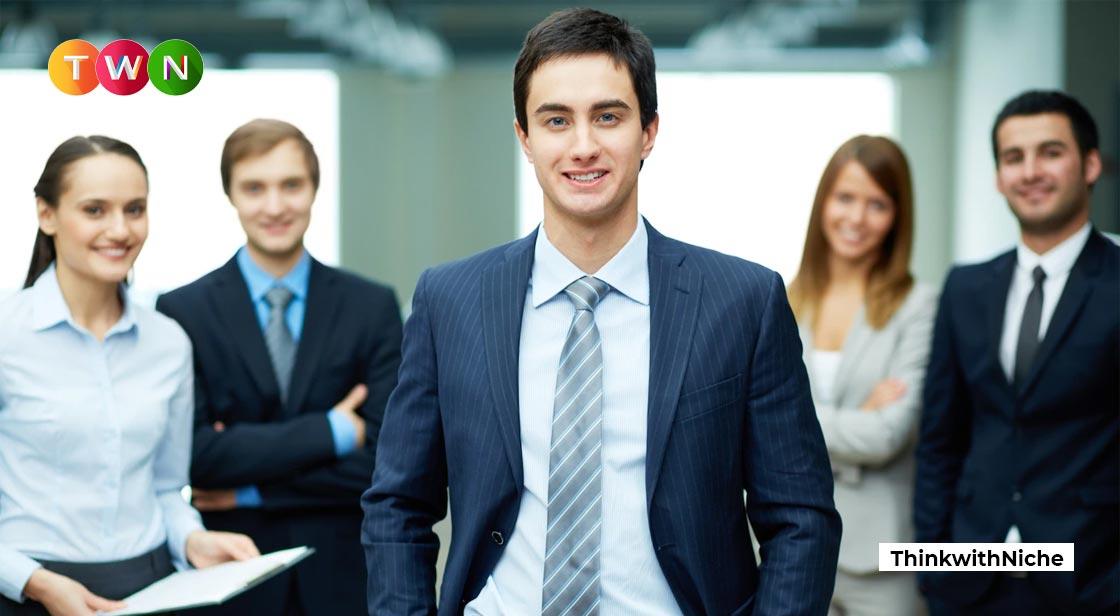 Personal Development (whether for education, career, or personal reasons) is critical because it allows you to achieve your goals and reach your full potential. When you achieve your goals in life, it improves your mental health and overall happiness, which has a far-reaching positive impact. #TWN
Continue Reading..
What is a Personal Development Plan?
A personal development plan (or PDP) isn't just something your boss makes you do before your annual review. It is also that solid rock that keeps your dreams and goals in sight.
A good plan gives you direction, helps you map out a path to your version of success, helps you make better decisions, and keeps you from going backward. When things go wrong, a good plan allows you to strategize and get back on track.
A clear plan is also good for your mental health because it gives you a sense of purpose, which can help you feel less stressed and anxious.
So, if you haven't thought about where you want to go or if you think a five-year plan isn't for you, now is the time to start thinking about who you want to be and where you want to be in the future.
If you're having trouble finding work after graduation or the job market isn't what you expected, it's easier than you think to get organized and figure out what you want.
What are the 5 Areas of Personal Development?
Mental

Social

Spiritual

Emotional

Physical
How to Write a Personal Development Plan
If you want to write a personal development plan, follow these seven steps:
Set your Goals.

Prioritize them.

Set deadlines to meet them.

Recognize potential dangers and opportunities.

Improve your skills or broaden your knowledge.

Use your support system.

Keep track of your progress.
Set your Goals
Look for the things in life that you truly desire. These are your long-term objectives.
You're in one of the scariest stages of life as a twenty-something. Everything appears to be in disarray, and there are numerous frustrations. Identifying your goals is not only the first step in planning but also the most difficult. Once you've decided what you want to do, your dream serves as an emotional anchor, providing stability and structure amid chaos.
Your life objectives, by the way, should be difficult. They should be massive, terrifying, and overwhelming.
You'll break them down into tiny baby steps that feel manageable and achievable, and you'll accomplish them.
However, before you do so, your objectives SHOULD overwhelm you. It is because you are thinking about and planning for your future. And it's natural to be scared; after all, you're planning your life, which is a serious matter.
Prioritize your Goals
Next, think about all of the small steps that will help you achieve your big goals. You'll also need to prioritize your short-term objectives. Remember that you cannot do everything at once, and attempting to do so will result in failure.
Consider what action needs to be taken right now.
Set mini-goals in your PDP to help you achieve the big ones.
Assume you want to work in academia as a senior lecturer and eventually as a professor. First and foremost, you'll need a Ph.D. to do so. So you've got a big goal; now break it down into steps like this:
Discover more about the Ph.D. application process.

Find an appropriate university and supervisor for your Ph.D.

Examine funding options.

Find studentships to apply for or apply to your preferred university.

Fill out and submit your Ph.D. application.
Set Deadlines
Knowing when you want to achieve a goal is critical, and visualizing your future is a powerful source of motivation and inspiration.
Daydreaming is an important motivator, and you should use it to set a deadline for yourself. How old do you envision yourself being when you buy your first home? When are you going to walk across that stage and receive your doctorate?
Dreams, however, cannot be the only way to set deadlines; you must also make your dreams a reality. Otherwise, you may become disheartened.
Determine your chances of success by speaking with others about their experiences and researching the process, so you have a realistic idea of what to expect.
Realism factors are important because they keep you from becoming discouraged when you hit stumbling blocks. They also help you learn more about what you want to achieve and can help you predict future problems and plan how to avoid them!
Recognize Potential Threats and Opportunities
There will be certain things – whether external or internal – that, if you allow them to, will prevent you from achieving your goals or will cause you to lag in your progress.
These are your dangers.
A lack of motivation, for example, could be detrimental to applying for that Ph.D. However, once you've identified your proclivity to procrastinate or lose focus, you can implement strategies to keep you focused on your goals.
There will also be things you can do and connections you can make that will assist you on your journey. These are the actions you should take; these are your opportunities.
For example, if a conference is coming up. Make the most of the situation. Go along and network, keep up with the latest knowledge, and even present a paper!
Develop your Skills or Broaden your Knowledge
Once you've determined what might be a hindrance and what might be a boon, you can seize the opportunities you've identified. Make a plan for how you will achieve your goals.
Whatever it is that is impeding you, there is a way to overcome it, and your plan is the first step in ensuring that you remain motivated.
So, why not look into how you can upskill yourself, develop transferable skills in today's rapidly changing job market, or even find an online learning opportunity?
Use your Support Network
The next thing you should realize is that you don't have to do everything on your own.
You shouldn't either! The support network around you is a valuable asset, so take advantage of it and don't undervalue it.
Make a list of the people who can assist you in your personal development plan. It could be your financial advisor, a friend, or a coworker. People are often more than willing to assist you than you may realize.
Track your Progress
It takes time to reflect on how far you've come after you've made some progress, whether it's big or small.
Recognizing what has gone well can help you stay motivated and committed.
And, after a setback, it's time to take stock once more.
Wallowing is a good way to feel what you need to feel without holding it in. Holding onto sadness, anger, or frustration, on the other hand, will only serve to discourage you. These emotions will get you nowhere and will only get in your way.
You should also spend some time determining what went wrong. Is it possible to identify a skill or knowledge gap? If you can, you can get back on track by focusing on your next small step; this will rekindle your sense of purpose and help you regain control, both of which are necessary for progress.
Importance of a Personal Development Plan
It establishes clear objectives for you.

It assists you in identifying your strengths and weaknesses.

It makes you more employable.

It boosts your performance.

It boosts your motivation.

It aids in tracking your progress.

It strengthens your sense of purpose.

It improves your mental health and reduces stress.
A Word from Think With Niche
You are more likely to succeed in your career and life in general if you complete your PDP correctly and use it in planning and achieving your goals. You are more likely to procrastinate and flounder if you do not have a plan. Remember what Benjamin Franklin once said, "If you fail to plan, you are planning to fail."
Related Blogs


You May Like