Must Watch -Top Ten K Drama 2021 on Netflix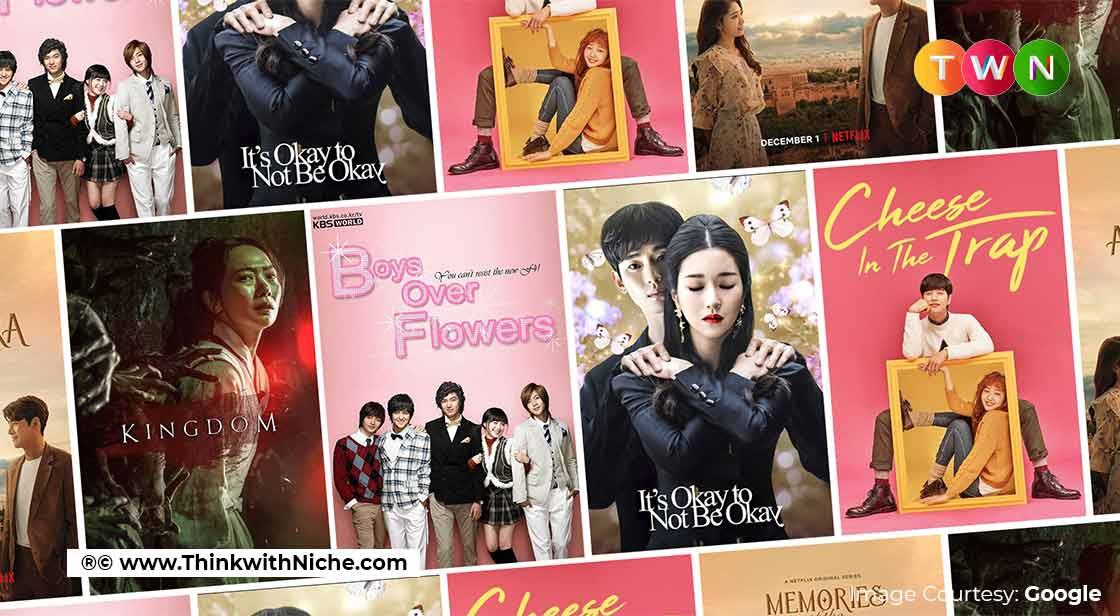 Watching K-Dramas is a good experience for me. Now, most Asian's like to watch Korean drama and movies. The popularity of Korean dramas has increased across the world audience like, BTS (Bangtan Boys) has become the world's most famous band group. They have millions of fans from around the whole world. Here we are going to share the list of best K-drama. Follow the best online website platform #ThinkWithNiche
Continue Reading..
Korean Dramas, prevalently known as K-Dramas, have hallowed us with so many unbelievable dramas in just a few years. During the pandemic, most youngsters do like to watch K-Dramas daily. Most Korean TV series broadcasted in the Korean language people watch them with English subtitles. Some have had an inordinate influence on the others countries and youth loved watching it. With advanced cinematography and wholesome story, K- dramas have the unique composition of youth demand. Therefore, it can connect with worldwide fans. The best thing is that the Indian audience can watch K-drama in Hindi dubbed on MX player without any subscription. Here we have a list of top K-dramas of 2021.
Top K-Drama Of 2021
Start-Up
Start-Up based on young entrepreneurs aspiring to launch virtual dreams into reality competes for success and love in the cutthroat world of the Korean high-tech industry. Start-up tells a struggle story of youths who want to start their own business and create new technology. The main character of this series, Kim Seon- ho, Nam Joo- Hyuk and Bae Suzy, Kang Han -na. The story takes place in the fictional Sandbox Company, where the journey of four unique people is told. If you are a good fan of K- drama, you must watch this series available on Netflix. You can watch it at any time and be sure to have a nice time.
Crash Landing on You
The story is about two cross country lovers and communism. It is a South Korean-based television series. Written by Park Ji – Eun, directed by Lee Jong- Hyo. The main characters are Hyun Bin, Son Ye-jin, Kim Jung – Hyun, and Seo Ji Hye. Crashlanding on you displays a conflict between South Korea and North Korea. A south Korean chaebol heiress who, while paragliding in the soul, is swept up in a sudden storm, crash land in the North Korean portion of DMZ. Chaebol meets a captain of the North Korean army. They fall in love, and he decides to help his lover by trying to resolve a dispute between their countries. If you enjoy Korean dramas, you should not miss this series.
It's Okay to Not Be Okay
"It's okay to not be okay" is a South Korean romantic, thriller and comedy-drama. This is one of the most loving South Korean drama on the OTT platforms. Park Shin-woo directed the series, which was written by Jo Yong.Kim Soo-Hyun, Seo Yea-JI, Oh Jung-se, and Park Gyu-young feature in this film. This series is an excellent combination of romance, thriller, and family drama. selfless psych ward caretaker and an antisocial children's book writer are the subjects of this series.If you enjoy psychological thrillers, you must see this. This South Korean series will provide you with an unforgettable experience.
You May Like