MSMEs & Fast Digital Growth – A Smart Growth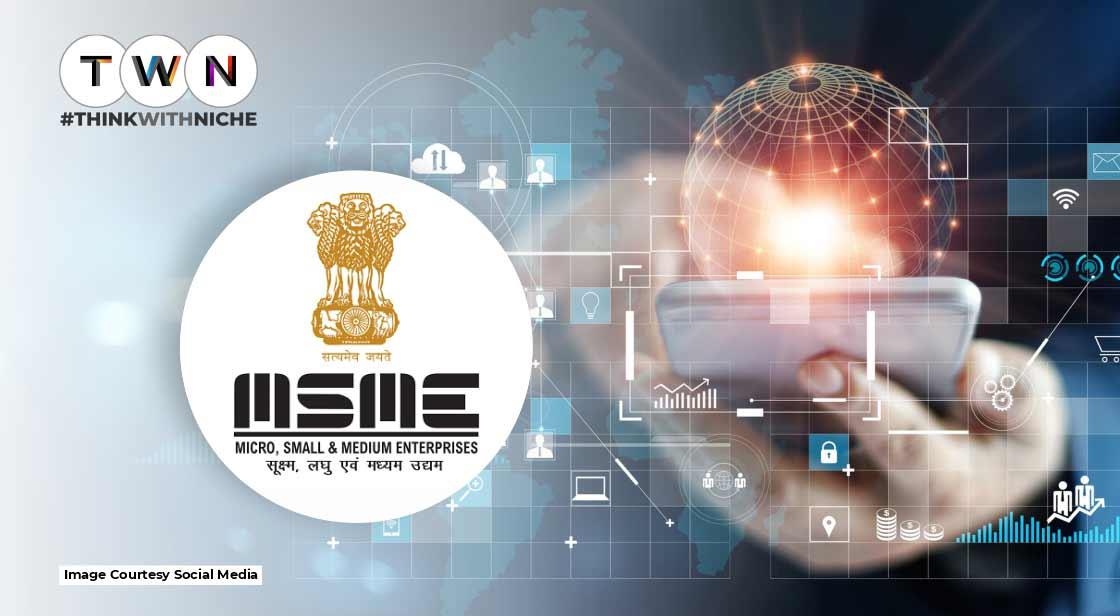 MSMEs have been steered in the last 2 years to adopt digital ways of conducting things and working. A new wave of digitization & innovation has hit small businesses, and many of them have updated their technology in the last year, with websites for online purchases and listing products and services, as well as by scaling their back-end systems. This article is all about how digitization has helped MSME grow in India after the pandemic. #TWN
Continue Reading..
According to a Small Industries Development Bank of India (SIDBI) survey, 67 percent of MSMEs respondents indicated temporary closure for up to three months during COVID in the fiscal year 2020-21. Furthermore, over half of the respondent MSMEs encountered a revenue decline of more than 25% in 2020-21. Around 66 percent of units reported a drop in profitability due to stable fixed expenses and a drop in revenue.
MSMEs have been steered in the last 2 years to adopt digital ways of conducting things and working. A new wave of digitization & innovation has hit small businesses, and many of them have updated their technology in the last year, with websites for online purchases and listing products and services, as well as by scaling their back-end systems.
The pandemic caused significant interruptions in the MSME sector, particularly in the manufacturing sector. While official data is still pending, surveys done during the pandemic found substantial distress in this sector.
Going Digital Is not the Only Option for MSMEs Anymore
To thrive in today's competitive business environment, small businesses must accelerate their digital technology adoption and improve business performance, employee productivity, and performance.
As per the Co-founder & CEO of Synersoft Technologies, Mr. Vishal Shah, because the world is undergoing a wave of digital transformation, MSMEs must embrace digital technology advancement and embark on their digital journey.
Manish Gupta of Dell Technologies says that MSMEs can deduce useful insights from business-critical information and handle operations effectively while optimizing finances at the workplace by investing in smart IT choices. In the beginning phases of a company, cost and time efficiency are critical to achieving real-time success and sustaining the organization.
MSME Sector Growth in India
Let's talk about MSME growth in India.
MSMEs, such as smaller producers, retailers, and kiranas, are the backbone of the Indian economy, accounting for nearly 30 percent of Gross domestic product, 40 percent of the staff, and 40 percent of total exports. The MSME sector growth rate in India (2022) is about 10%.
Despite the rapid technology adoption in other segments of the economy, the MSME sector has lagged behind and has only recently begun to harness technology and digitization for growth. The government's proposals in the MSME environment, such as the Emergency Credit Line Guarantee Scheme (ECLGS), have focused entirely on easing the sector's funding issues, and innumerable technology-led startups have decided to step in to assist MSMEs in integrating technology into various aspects of their operations, such as logistical issues and production management, cash flow and credit, payments, accounting & compliance, and so on.
The emergence of B2B eCommerce platforms for MSMEs has also enabled one-stop access to trusted and reliant networks of sellers and buyers to conduct commercial activity, cash flow and discounting of bills, and other business-critical services, allowing India's 63 million+ small and medium businesses to focus on scaling and growth.
While this is a start, it is only the tip of the iceberg in terms of using technology to simplify various aspects of small business daily operations.
Expected Areas to grow in MSME Sectors in India
Here are some areas where this sector can expect an accelerated digital transformation in 2022.
Digital Inventory Management
MSMEs will increasingly use inventory surveillance systems as well as other techniques to digitally monitor and manage authentic inventory, improve visibility through data tracking, and collect information as final goods move through the supply chain.
Businesses can use such systems to track how many items are available, where products are positioned, and how each SKU performs in real-time. This will allow them to make much more efficient decisions about inventory allocation, restocking, and other issues.
Faster Credit
Traditional banks typically take 3 to 5 weeks to make a decision on a loan for a small business. Increased digitization and B2B platforms like Solv that incorporate banking services from conventional banking as well as new-age fintech lending institutions will significantly shorten the time to credit for MSMEs.
By leveraging alternative credit rating methods, small businesses will be able to access capital investment and cash advances much more quickly, enabling growth.
Using AI and machine learning to improve efficiency
MSMEs will speed up the adoption of artificial intelligence-powered digital platforms to improve logistics and supply chain efficiency for improved warehouse operations, smarter transportation, inventory upgrades, route optimization, and improved delivery.
Data collected at each stage will enable AI-driven optimization techniques to drive efficiencies and gain access to value throughout the chain. AI will also be used for quality control and assurance by combining NLP and machine learning techniques.
Automated customer care chat platforms will be used more frequently to collect data and feedback, fully comprehend customer expectations and purchase patterns, modify products or services based on customer demand, and increase customer satisfaction.
Storefront Digitization
The COVID-19 pandemic highlighted the dangers of conducting business solely through physical storefronts. In the coming year, businesses of all sizes will be expected to utilize digital, online storefronts to share product catalogs, document customer requests, and accept cashless transactions.
This will not only provide a more solid basis for small and medium enterprises to survive and persist in the face of emerging challenges such as future COVID-19-induced lockdowns but will also ensure greater reach without regard to geographical position, improve the ease of doing business, and improve overall customer experience and satisfaction.
Conclusion
Acceptance of digitization will allow MSMEs to grow much faster with digital payments, reducing the credit strain. Digital invoice acceptance is also one of the few positive steps toward digitizing the supply chain. With the aid of these digital tools, MSMEs can now have ease of access to Financial Accounting, Stock Management, and Management Information systems.
You May Like