Louis XIII- The World's Most Expensive Pizza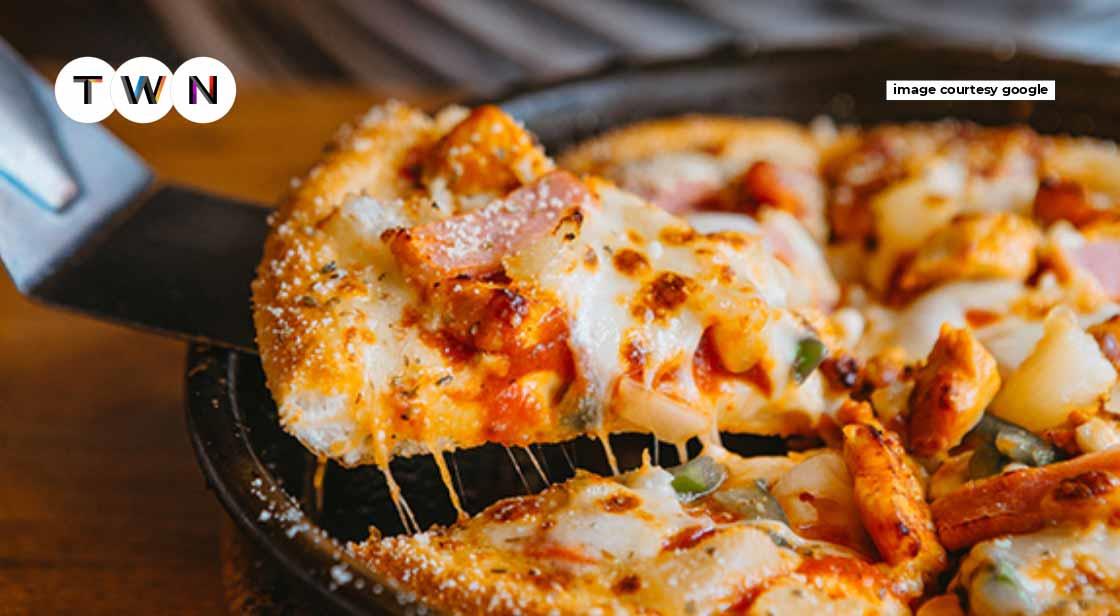 Do you enjoy pizza? Do you get excited about the prospect of a hot pizza topped with your favorite vegetables, slivers of meat, and plenty of cheese? People's love for this Italian dish appears to be endless. While everyone around the world wants to perfect their pizza by experimenting with new toppings and flavors, a group went ahead and created the world's most expensive pizza to date. Did you inquire about the price? To eat this handcrafted delicacy, you'll have to pay a hefty USD $12,000. Yes, as we previously stated, it is the most expensive pizza in the world! It's known as the 'Louis XIII.' #TWN
Continue Reading..
To eat this handcrafted delicacy, you'll have to pay a whopping USD 12,000. Yes, as we previously stated, it is the most expensive pizza in the world! It's known as the Louis XIII.
Renato Viola is a skilled pizza chef and one of Italy's top culinary specialists. Chef Renato is a member of the Italian Acrobatic Pizza Team and one of the world's most recognized pizza makers. He's in the country as part of a collaboration with 1441 Pizzeria in Mumbai, where he'll be imparting his extensive and significant culinary skills. According to a reliable source, the restaurant may be expanding under Chef Renato's leadership, with more locations planned throughout the city.
This is what he has to say about the world's most expensive pizza- Louis XIII, a staggering $12,000 and created with some of the most special and unusual ingredients imaginable! Louis XIII is a pizza lover's dream come true, designed by Renato Viola for a select few. A 20 cm diameter little pizza that serves two people. A catering team consists of a pizza chef (Renato Viola), a sommelier (a wine expert), and another chef who cooks all the ingredients before putting them on the pizza and prepares it on site. The pizza comes with limited-edition silverware and is matched with a cognac that complements the unique ingredients and flavors. "The majority of the ingredients were acquired from France and Italy," Chef Viola says.
The pizza's trademark moist, chewy, and cheesy touch comes from a liberal spread of Mozarella di bufala, a cheese created from the milk of local Italian buffaloes. "The most special components were the lobsters, which were prepared and flamed with cognac," he says. Three varieties of unique caviars, Mediterranean species of shrimp, and Australian pink salt chosen from the Murray River are also used to make the most costly pizza. Exotic ingredients obtained from all over the world The amount of planning and skill that goes into producing pizza in Europe contributes to the gastronomic miracle that is Louis XIII. We ponder how many months and years of our savings would be required to eat this mouthwatering delight. Is anyone ready to help out?
Other Honorable Mentions- World's Most Expensive Pizzas
Gordon Ramsay's Pizza – Maze, London – $250
The 'Gordon Ramsay,' named after the restaurant's notorious head chef, is on the menu at London's illustrious Maze. It was once the most expensive pizza in the world. According to the Guinness Book of World Records but it has since been exceeded. Considerably. This $250 pizza, topped with Italian onion puree, white truffle pasta, buffalo mozzarella, fontina, fresh herbs, pancetta, and cep mushrooms, is a little nicer than what we're used to (though we're not sure how it justifies its price tag). The cost depends on how much truffle you want — the less, the better, in our opinion.
The C6 – Steveston Pizza, Richmond, BC, Canada – $450
This is a seafood delicacy (Canada is famed for its exceptionally fresh and high-quality seafood), which accounts for a significant portion of the price tag. The C6 costs nearly twice as much as Ramsay's glory pizza and include lobster thermidor, black Alaskan cod, prawns, smoked salmon, and Russian Osetra caviar, one of the most costly caviars in the world.
Nino Bellissima – Gino's Restaurant, New York City – $1,000
The Nino Bellissima is a somewhat different-looking pizza that costs $1000. It has a thin crust, six types of caviar, two lobster tails, and is barely 12-inches across, according to Giovani Spatula. It's said to cost $720 to produce, which is a decent markup.
Pizza Royale 007 – Domenico Crolla, Haggis, Glasgow – $4,200
Another 12-inch pizza, the Pizza Royale 007, is inspired by James Bond's extravagant lifestyle. It includes caviar steeped in Dom Perignon, lobster marinated in 100-year-old cognac, deer medallions, Scottish smoked salmon, high-quality prosciutto, and vintage balsamic vinegar, among other expensive ingredients. It's also adorned with 24-carat gold flakes for a luxurious finish.
Conclusion
Go to Manoosh in Enmore or Marrickville if you're looking for the best pizza in the world. You won't find a more nutritious, delectable, or authentic form of modern pizza than this. Simply place an order online or see us in person; we promise you will not be disappointed.
Related Blogs
Lifestyle and Entertainment

Lifestyle and Entertainment

Lifestyle and Entertainment

You May Like
Lifestyle and Entertainment

Lifestyle and Entertainment

Lifestyle and Entertainment

Lifestyle and Entertainment