Find The Right Gourmet Catering For Your Event in India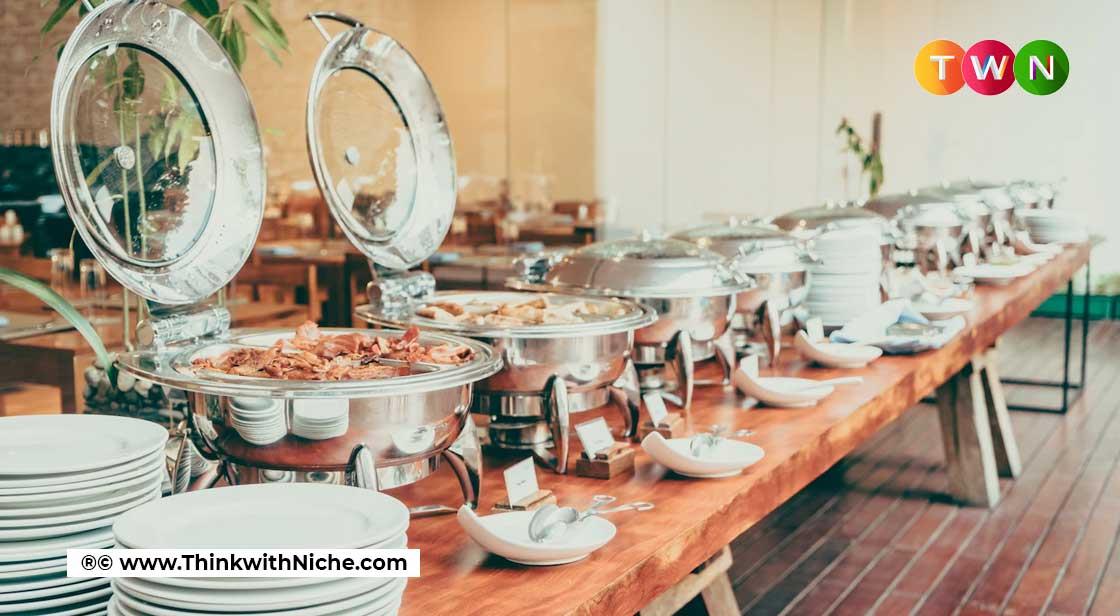 After you have done a short listing of food catering services, you must realize that food is your guest's heart and soul, many wholeheartedly visit events just to hog their delicious cuisines. Well, there's nothing bad about being a foodie, after all! #ThinkWithNiche
Continue Reading..
An ideal event toasts for perfection in every aspect leading to a successful one hence, without fulfilling the proper needs of monetary requirements, no event would come into existence. Event management is in full swing, and the pandemic surely did not prevent people from living their lives. Weddings, parties, and small/big scale events are still being held in a gigantic manner. Nobody cares whether covid-19 will claim their lives, they have presumptions set that they are immortal for life. Well, this brings us to the business of gourmet catering for your event in India. Before you just begin to feed an army, here is some safety advice to keep in mind to make your event a success.
For assurance, start with the research, then summarize if gourmet catering in India is 'legitimate' enough to meet the negotiations or suppositions. If you fail to plan the catering services ideally, the budgetary boundaries would lead to another level of incoming 'whims' and 'fancies'
.
Before connecting with gourmet catering services in India, you need to enlighten yourself on the cost per guest. After the crucial step is done, you can now relax and outline everything within the restricted financial boundaries.
Since you don't want to be underscored, brace yourself to set up a decent budget beforehand which will mostly bag you a safe corner. Without a sophisticated menu card, the event may sound a little frizzy, so validating a menu is the most electrifying aspect of any event. To match your caterer to that of the event's budget accordingly, you will be passed on through a couple of samples to grab the right one.
Collocating various caterers according to their suitable tastes, pricing, and other elements should be done wisely since you are the head of the event, in today's world collocating lowers your risk of jumping into unwanted gaffes.
An event cannot just reach its standardized form without carrying exquisite and exclusive food platters, it is never limited to a specific cultural food taste and value, hence, making sure that your event is set out to bring out diverse and popular delectable food menus from Italian to Mexican. Not to forget luxurious cutlery plays an eye-catching role, presented in a sophisticated manner. It all depends on the type and style of the event in the end.
Good food catering services in India should be able to meet all the requirements, from doing specific arrangements to hiring a professional chef or a waiter. If things are still willing to run in your 'budget' then a high-profile event would need a food station to up the notch with exclusive wine displays, candy bars, or even seafood stations. Do you decide?
Final Words
After you have done a short listing of food catering services, you must realize that food is your guest's heart and soul, many wholeheartedly visit events just to hog their delicious cuisines, well, there's nothing bad about being a foodie, after all
You May Like
Lifestyle and Entertainment

Lifestyle and Entertainment

Lifestyle and Entertainment

Lifestyle and Entertainment