List of 2021s Successful Women Entrepreneurs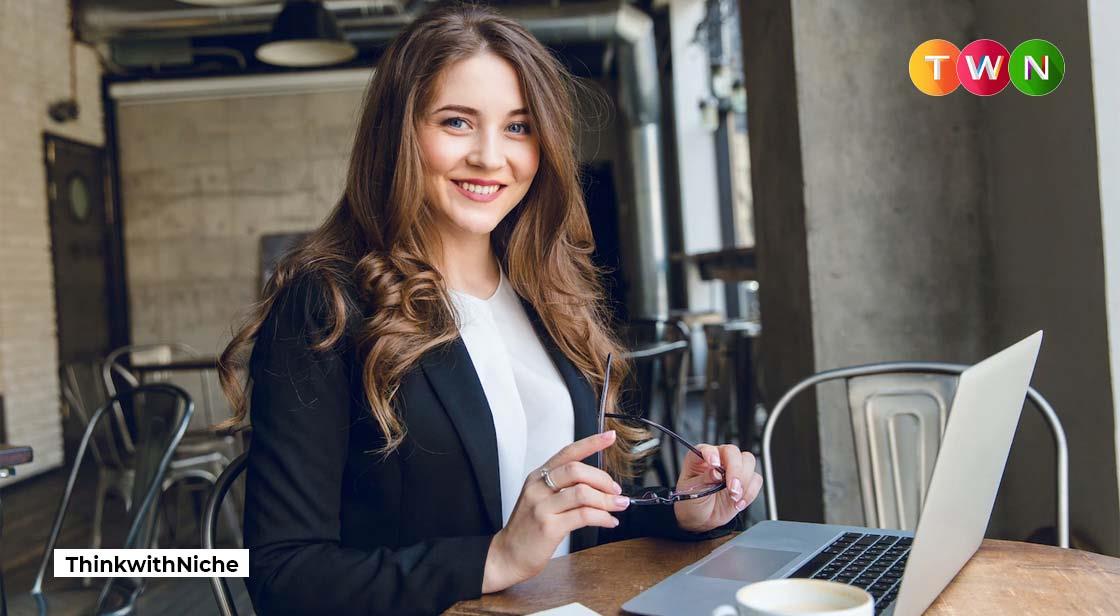 There's always a woman behind a man's success! If women were only confined to this proverb, they wouldn't be seen as global icons representing skill, strength, and success. Such is the theme this blog has been painted with. Read on to discover. #ThinkWithNiche
Continue Reading..
With the steady growth of the Indian startup ecosystem, an increasing number of women are pursuing the entrepreneurial dream and succeeding in their businesses. Other Indian women who are still tied to the conventional homemaker role are being empowered to think for themselves as a result of this. However, according to recent research, only two Indian cities made the list of the 50 most favorable global workplaces for women. Bengaluru, India's Silicon Valley, was placed 40th, while Delhi was 49th. The poll was done by Dell in collaboration with IHS Markit, a consultant firm. Based on feedback from Indian women entrepreneurs, policymakers, venture capitalists, the media, and academics, the rating assesses a city's capacity to attract and support women who wish to start businesses.
According to the National Sample Survey, women entrepreneurs account for only 14% of all enterprises in India. The majority of the businesses are self-funded and operate on a small scale. According to a survey, approximately 126 million women around the world operate their own businesses, whereas Indian women number around 8 million. A perplexing assertion is given that India is the world's second-most populous country. Here is a list of prominent female entrepreneurs that have created a name for themselves in India's start-up scene.
Aditi Gupta: The Co-founder of Menstrupedia
Aditi Gupta, an author, and co-founder of the comic Menstrupedia is an example of an Indian woman entrepreneur. She took it upon herself to change the myths and ignorance that surrounded menstruation. In 2012, she and her spouse co-founded the comic. She was named to Forbes India's 30 Under 30 list in 2014 for her efforts to break taboos. Menstrupedia is now used in over 6,000 schools throughout the world, benefiting over 110,000 females in 14 languages. Aditi is an Indian social entrepreneur who is aiming to raise menstrual hygiene awareness. She has given Ted Talks and her work has been covered in publications such as The Wall Street Journal, Reuters, CNBC, and the BBC.
Basudha Shrivastav: ExpressEarth Digital Services
Expres Earth Digital Services, a travel agency that takes care of all your travel needs, was co-founded by Basudha Shrivastav in 2015. Himanshu Narula, one of her co-founders, was a classmate of hers. They were both interested in creating a travel business. That's why they abandoned their jobs and embarked on a journey of self-employment and marriage. For both B2B and B2C clients, Express Earth takes care of all of your travel needs, including hotels, automobiles, flights, insurance, and more. ExpressEarth has carved itself a unique space for savvy travelers. It's a one-of-a-kind channel that offers a variety of travel possibilities that are tailored to you, rather than by a travel business or agent. They also offer travel choices for business trips. They have received several prizes, including the NASSCOM 10k program. The program, as well as the Firm India program, have been extremely beneficial to the startup since its inception in 2015. Basudha has a bachelor's degree from Delhi University and has worked in the IT industry. Her company has earned multiple honors for being an innovative travel company, including the India Travel Award North's 'Most Innovative Travel Management Company.'
Divya Gokulnath: Co-founder Byju's
Byju's is an educational platform that Divya co-founded to assist students to learn more effectively. She graduated from RV College with a bachelor's degree in engineering and was studying for the GRE to continue her studies abroad. This is when she enrolled as a student in Byju Raveendran's classes. Byjus is the most valuable ed-tech startup in the world. It provides preparation for competitive exams such as JEE, CAT, NEET, and IAS for students in grades 1 through 12. In 2015, it released its flagship product, Byju's – The Learning App, for grades 4 through 12. Over 42 million students have signed up for the app, with 3 million paying annual subscriptions. Every day, a student spends an average of 71 minutes using the app. The software was developed to make learning enjoyable through visual teaching. For kids in grades 1-3, Byjus also provides an early learning application. Soon after, Divya married Byju and became a teacher at his school. Byjus chose her to launch the platform when the time came. Byjus is now the world's most valuable educational technology company. In 2019, Divya was named one of Linkedin's top voices.
Khushboo Jain: Co-Founder and COO, ImpactGuru
Khushboo Jain co-founded Impact Guru and entered the business world intending to assist India's crowdfunding startup scene. She is the company's COO and oversees the marketing, communication, and design departments. Khushboo has an extensive educational background. She received an MBA in Marketing from Welingkar Institute of Management Development & Research after studying Business Management at Sydenham College in Mumbai. She has even studied fashion marketing at Parsons and the London College of Fashion. Impact Guru has now raised more than 150 crores (US$21 million) for NGOs and social enterprises across the globe. RB Investments, a Singapore-based venture capital firm, and Fundnel, a Southeast Asia-based private investment platform, have invested approximately 3.3 crores (US$460,000) in the company. They've also collaborated on a project with UN Women, a United Nations agency. In 2016, they co-led a project for the Singapore Committee for UN Women in collaboration with Bain & Company and MasterCard. Khushboo has recently been named to several lists and occasions. She was named to Fortune India's 40 Under 40 list and was one of the Top 15 winning women entrepreneurs at the NITI Aayog and United Nations' 2019 Women Transforming India Awards.
Falguni Nayar: The Founder of Nykaa
Falguni is the founder of Nykaa.com and is well-known in India for her entrepreneurial endeavors. She took the plunge to create Nykaa.com after 25 years of experience and a wildly successful career in financial services. Falguni Nayar, an IIM Ahmedabad graduate, has developed beauty and skin-care retail empire today. Her greatest achievement in her early years was being able to establish Nykaa as a brand. It is now a go-to portal for all things related to beauty. It's estimated to be worth $1.2 billion. Nykaa is a leading e-commerce marketplace for women's beauty and wellness. They are known for their high-quality items and well-known brand names. They brag about their retail collaborations with household names like Unilever, P&G, L'Oreal, Beiersdorf, and Johnson & Johnson. Since 2015, Nykaa has held the 'Nykaa Femina Beauty Awards' in collaboration with women's leisure magazine Femina (India). With Nykaa males, fashion, and more, they've recently expanded into new market categories. Business Today named her the "Most Powerful Businesswoman," and the Economic Times honored her with the "Woman Ahead" award. Nykaa has recently joined the unicorn club thanks to new funding from previous investor Steadview Capital of Rs 100 crore ($13 million).
These women role models can teach Indians a lot. Their businesses and efforts are more than just a way to make money. The inspiring women leaders featured in this article are some of India's most successful female entrepreneurs, demonstrating the power of creativity and invention. Gender is not a stumbling block to achievement. We hope this post has sparked your inner entrepreneur as well!
You May Like