LinkedIn Marketing: How to Market Your Business with LinkedIn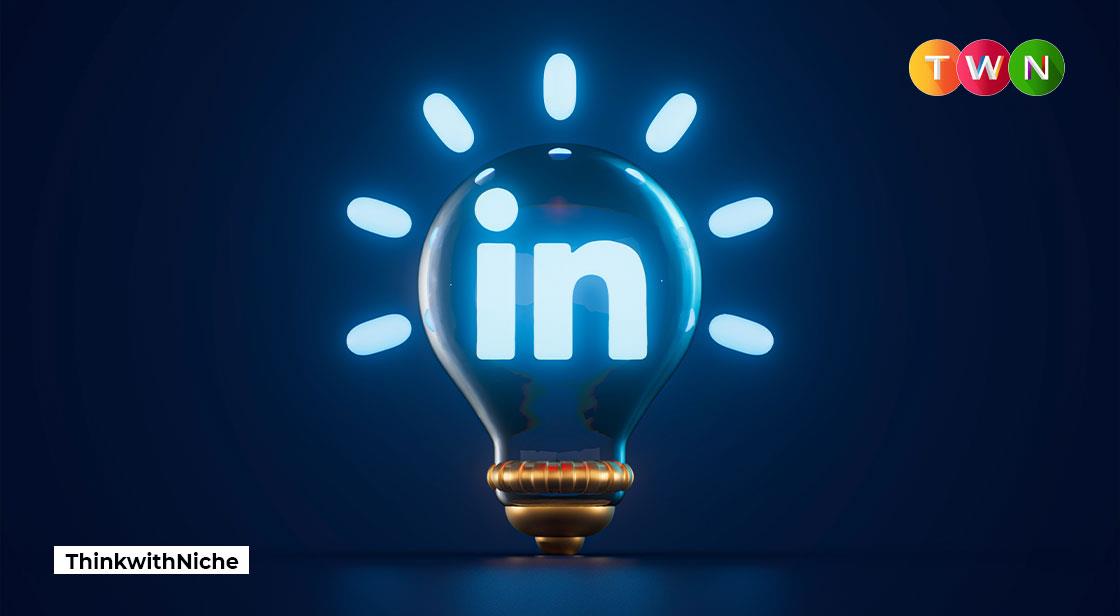 LinkedIn is the world's largest professional network with over 350 million members that has become known as the "business social media platform." Marketing your business on this site can be easy and effective. Follow these steps to find out what you need to know! #ThinkWithNiche
Continue Reading..
LinkedIn is the world's largest professional network with more than 350 million members. It has become known as the "business social media platform." There are plenty of ways to use LinkedIn for marketing your business, but these four will be your best bet.
LinkedIn offers you several features that make it easier for you to market your business on this site. You can create a company page, post updates and event listings, and advertise your products or services to all of your connections on the website. So why not take advantage of this opportunity? Get started now by following these steps to learn how to market your business on LinkedIn!
What is LinkedIn?
LinkedIn is a social media platform that was designed specifically for professional use.
Reports of 2015 say that there are more than 400 million monthly active users on LinkedIn. It means that there are more than 12 times as many people on LinkedIn as on Twitter.
One of the reasons why LinkedIn is so popular is because it offers features for companies to post content to their company page and advertise their products or services. Companies can send direct messages to customers via LinkedIn, too!
Basics of LinkedIn Marketing
LinkedIn is a professional networking site that allows you to connect with people in your industry. It is designed for people who are looking for jobs, finding new customers, or are just making connections.
To fully utilize the marketing capabilities of LinkedIn, it's best to complete your profile. Fill out all of your information about yourself and your skills to provide a profile that will help potential followers find you. You can also upload photos and share articles or blog posts related to what you do for work.
As you're adding content to your profile, be sure to include keywords related to what you do so that other professionals will find you when they search LinkedIn for those terms.
LinkedIn offers businesses the opportunity to create company pages that are similar to Facebook business pages. However, because it is geared toward professionals, there are more features available for businesses on this site. These features allow you to upload photos and videos, post updates about your business, see who has viewed your page recently, and advertise products or services directly on LinkedIn.
How to create a company page
If you don't already have a LinkedIn company page, it's time to create one. It is the first step in marketing your business on this website.
First, go to "Companies" and click on "Create a Company Page."
Next, enter your company name and select the type of page you want (professional or business).
Fill out your company information and upload some fresh photos! Make sure you identify what you do, where you are located, and who your customers are. You can also add links to other social media sites like Twitter, Instagram, or Facebook.
You will then be able to start posting updates about your company! Be sure to post at least 3-5 updates every week so that potential customers know what's new with your brand.
How to post updates and event listings
LinkedIn is a great place to post company updates and event listings. You can post your latest news or events so that they show up in the feed of people who are looking at LinkedIn for potential jobs, business connections, and more.
You can also use LinkedIn to advertise your products and services by posting updates and event listings on the homepage of your company page.
If you want to get even more creative with your updates on the site, you can also use LinkedIn's 'Share' button to share content from other websites on social media.
How to advertise on LinkedIn
LinkedIn advertising is really about telling the story of your brand. You want to make sure that you are not only attracting potential customers but also maintaining current customers.
You can use LinkedIn to advertise your products and services to people who are similar to your target market. For example, if you were a dental office in Florida, you could advertise by targeting people who live within 25 miles of the office.
When it comes to LinkedIn advertising, there are two main things you need to know about: How much does it cost? And how do I get started?
The cost of an ad on LinkedIn varies depending on the number of connections you have with business professionals. The more connections you have with other companies, the more expensive your marketing will be. On average, it'll cost between $5-8 per 1,000 impressions for small businesses or entrepreneurs with fewer than 100 connections.
Now that we've covered the basics of how much it costs and what you should put into an ad, let's talk about how to get started!
To start an ad on LinkedIn, log into your account and navigate over to Advertising Manager > Create Campaign > Choose where you want your ads shown > Select "LinkedIn." Provide some information about yourself and click
Conclusion
LinkedIn is the world's largest professional network. The goal of LinkedIn marketing is to generate leads, convert them into sales and brand awareness. It can be done by posting updates, creating events, advertising, and by becoming a LinkedIn Influencer. There are plenty of LinkedIn marketing strategies that can help you reach your goals.
You May Like