Let's Take You To Indra Nooyi's Journey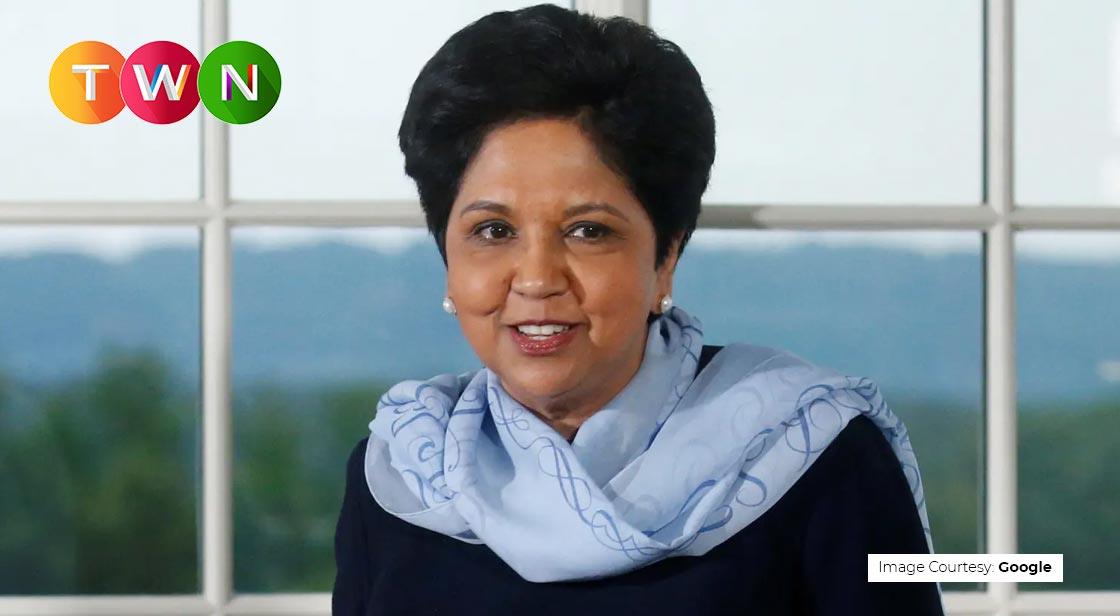 How often do you see the females rising to their full potential? How often is a woman seeing rising like a phoenix, defying the limits of the sky? Well, some may say upliftment is at its peak, some may counter that, it all depends on geographical and cultural influence. But the fact that the participation and success rate of women has been increasing for the past 50-60 years can be asserted by everyone. #ThinkWithNiche.
Continue Reading..
Indra Nooyi, a name that has become a scale for measuring success in not only the business world but also in every girl. But the story behind this rising star is not all unicorns and rainbows.
Indra Nooyi was born in a conservative Indian family on October 25, 1995, in Madras (now Chennai), Tamil Nadu. She attended Holy Angels Anglo Indian Higher Secondary School in Thyagaraya Nagar. She pursued her Bachelor's degree in Physics, Chemistry, and Mathematics from Madras Christian College of the University of Madras in 1974. She also did a Post Graduate Programmed Diploma from the Indian Institute of Management Calcutta in 1976. She then took admission to Yale School of Management to earn a degree in Public and Private Management in 1980.
But this is not how smooth her life was, hoping for achievements after achievements. Belonging to a conservative family, she faced a lot of its downsides. She told in an interview with Forbes Women that "...what she and her mother did and went through was very normal when growing up in Madras in South India. It was a conservative city and every mother's dream was to get their daughter married off at 18 or 20 at the least, beyond which you are not eligible to get married." She goes on to tell how her mother was a juxtaposition of both the old and empowered thinking. Her mother went to such an extent where once she declared that she will fast to death if Indra's sister will go to a college that was outside the city and demanded that she gets married and then attends college. Although, later she broke her fast after a day. And though the family in which Nooyi was born was conservative, still every man in the family laid high emphasis on education on their children. She tells that" she(her mother) was brakes and her grandfather and father were accelerators, the combination of these made it work."
When Nooyi was to take admission to foreign universities, her family straightaway agreed because they pre-assumed that she will never get the scholarship she needed. This was the reputation and assumption of the background Indra came from.
Her journey through hardships can be measured through, at first, her becoming the CEO of Pepsi Co. Secondly being a woman and third being a woman of color, and the most important being the first woman to hold such a high position. She faced issues where she worried about if she was being perceived as not only a woman but also of different ethnicity, culture and, style. But later, she told herself how she can't match the dressing sense and fit in with the environment, these elements not being her forte. Hence she then told her to focus on doing a job better than anybody else could do. This focus gained her both the reputation and the confidence in her and in the hearts of her colleagues. She turned the tables around in such a way that people turned to her if they wanted to get an assignment not just done but done exceedingly well. She calls herself "...not a complete package but as a brain wrapped in ways you are not familiar with."
What every girl learns from the story of Indra Nooyi is the focus. Your focus on the things that you are good at can make you reach the top of the world. Her life is proof that focusing on your plus points can let you achieve great heights. Fighting the conservative family, her ethnicity, her color, and even her gender, she has become the example for every girl who aspires to be at the top.
You May Like