Lata Mangeshkar – An Inspiring Journey Through Decades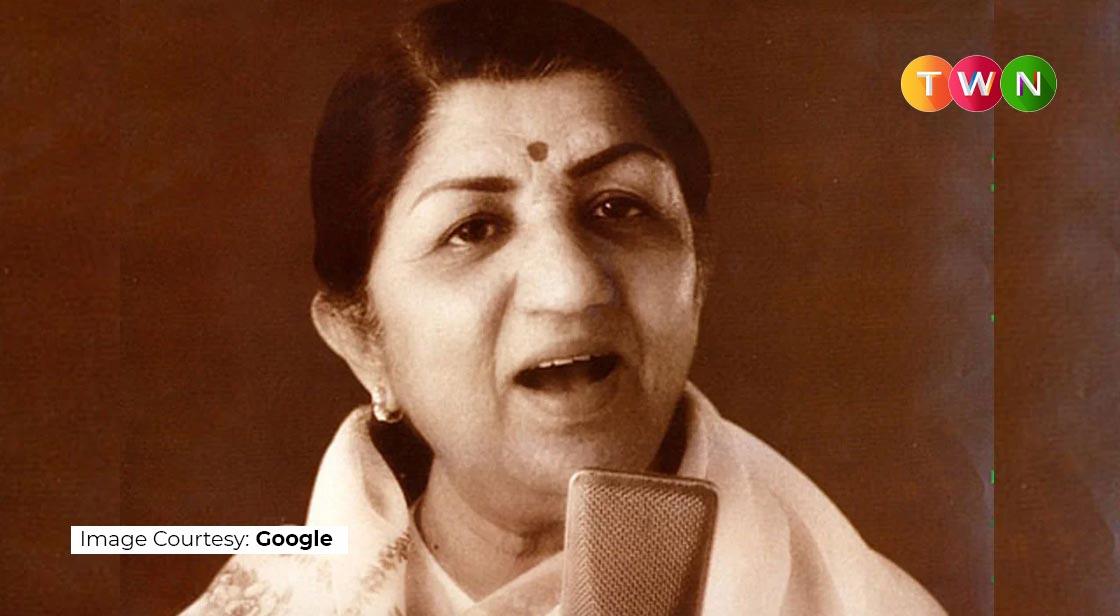 When a newly independent India heard Lata Mangeshkar sing, it was still coming to grips with the Partition's bloodshed "Aansu piye ja, yon hi muskuraye ja... unke sitam uthaye ja "Andaz (1949), starring Nargis Dutt, Raj Kapoor, and Dilip Kumar, felt like a balm for broken hearts. The Naushad composition had the same effect when the music crossed the border — after all, the separation pangs were the same on both sides. #TWN
Continue Reading..
Lata Mangeshkar, a 20-year-old newcomer from Kolhapur, was transformed into a superstar and the gold standard of genius as a result of the song. ThinkWithNiche writes about the legendary Indian Singer and icon, Late Lata Mangeshkar Ji, as a tribute to her inspiring life journey after her passing away.
Lata Mangeshkar, who was born on September 29, 1929, died on 6th February 2022, leaving everyone in a state of shock. She was a well-known and well-respected playback vocalist. She sang in around thirty-six Indian languages and recorded songs for over a thousand Hindi films. Lata Mangeshkar was born on September 28, 1929, in Indore, Madhya Pradesh, to classical vocalist and theatre artist Pandit Deenanath Mangeshkar and Shevanti. Meena, Asha, Usha, and Hridaynath, her siblings, are talented singers and musicians. Lata began acting at the age of five with Deenanath's theatre group, which performed musical plays. She started singing and acting in her father Deenanath Mangeshkar's musical shows when she was only five years old. She began offering music lessons to other students on her first day of school, and when the teacher requested her to stop, she was so angry that she resolved never to return to school. According to other stories, she dropped out of school because she would always attend school with her younger sister Asha, which the school would frown upon.
Lata Mangeshkar's father died of heart disease when she was just 13 years old, leaving her as the family's sole earner. In the 1940s, she attempted to make a name for herself as a singer, recording her debut song in the Marathi film Kiti Hasaal (1942). The song was eventually cut from the film. She relocated to Mumbai in 1945, but it wasn't until the song 'Aayega aanewala' from the movie Mahal (1949) that she became one of Hindi cinema's most sought-after voices. Master Vinayak, a family friend of the Mangeshkars who was caring for them after their father died, offered her a minor role in his debut Hindi film, Badi Maa, in 1945. Lata's father died of heart illness when she was 13 years old in 1942. Lata's career was aided by Vinayak Damodar Karnataki, the proprietor of the Navyug Chitrapat film studio and a personal friend of hers. For Vasant Joglekar's Marathi film Kiti Hasaal, Lata sung the song "Naachu Yaa Gade, Khelu Saari Mani Haus Bhaari," composed by Sadashivrao Nevrekar (1942). It was, however, removed from the final cut. Following this, Vinayak cast her in the Marathi film 'Pahili Mangalaa-gaur (1942)' directed by Navyug Chitrapat.
Dada Chandekar penned 'Natali Chaitraachi Navalaai,' which she performed. 'Mata Ek Sapoot Ki Duniya Badal De Tu' was Lata's debut Hindi song, written for the Marathi film Gajaabhaau (1943). When Vinayak's company relocated its headquarters to Mumbai in 1945, Lata moved with him. She began receiving music tuition from Ustad Aman Ali Khan of the Bhindibazaar Gharana. She sang "Paa Lagoon Kar Jori" in Vasant Joglekar's Hindi film "Aap Ki Seva Mein" in 1946. Vinayak's debut Hindi-language film, 'Badi Maa,' was released in 1945, and her sister Asha had tiny roles in it. In that film, she also sung the bhajan 'Maata Tere Charnon Mein.'
During the recording of Vinayak's second Hindi-language film, 'Subhadra,' she met Vasant Desai in 1946. Mangeshkar has contributed her voice to many films and recorded over a thousand songs in over 36 Indian languages during her seven-decade career. Mangeshkar, the voice behind soulful numbers like 'Lag Jaa Gale' and 'Aajkal Paaon Zameen Par,' is one of the country's most revered vocalists. She has had a huge influence on Indian film music. Lata has been pushing the boundaries of music with her mind-boggling abilities since 1942. Lata has sung for a variety of actresses over the years, including Madhubala and Priyanka Chopra. She is most recognized for her diverse voice quality, and she has recorded a wide range of CDs (ghazals, pop, etc).
Madan Mohan, R D Burman, the pair Laxmikant-Pyarelal, and A R Rahman are just a few of the famous music directors with whom Lata has collaborated. For 1960s films like Aap Ki Nazron Ne Samjha from Anpadh, Lag Jaa Gale, and Naina Barse Rim Jhim from Woh Kaun Thi? she teamed up with Madan Mohan. Lata has performed almost 700 songs for Laxmikant-Pyarelal, including Naseeb's Mere Naseeb Mein and Asha's Sheesha Ho Ya Dil Ho. S D Burman recorded songs like Gata Rahe Mera Dil and Piya Tose in Guide (1965). R D Burman's first and last songs, Chote Nawaab (1961) and Kuch Na Kaho in 1942: A Love Story (1994), were both performed by Lata. Popular tracks from her collaborations with A R Rahman include Luka Chupi from Rang de Basanti (2006) and O Paalanhaare from Lagaan (2001). The vocalist has provided her voice to a variety of timeless songs over the years, from Pyar Kiya To Darna Kya from Mughal-e-Azam (1960) to Ajeeb Dastaan Hai Yeh, from Dil Apna Aur Preet Parai (1960) to Rangeela Re from Prem Pujari (1970) or even Jiya Jale in Dil Se. Her most recent full-length record was for the 2004 film "Veer Zaara," produced by the late filmmaker Yash Chopra.
Lata Mangeshkar, widely known as the Indian Nightingale, has received numerous awards, including National Film Awards, BFJA Awards, Filmfare Award for Best Female Playback Singer, Filmfare Special Awards, and Filmfare Lifetime Achievement Award. Aside from this, she was awarded the Padma Bhushan in 1969, the Dadasaheb Phalke Award in 1989, the Maharashtra Bhushan in 1997, the Padma Vibhushan in 1999, and the Bharat Ratna in 2001. (2007). From November 22, 1999, to November 21, 2005, she served in the Rajya Sabha. In 1999, she was also nominated for a seat in the Rajya Sabha. Her term ended in 2006, even though she was chastised for not attending the meetings. For her efforts as an MP, Lata didi did not accept a single cent, a salary, or a home in Delhi.
You May Like