Kamla Bhasin The face of Feminism in India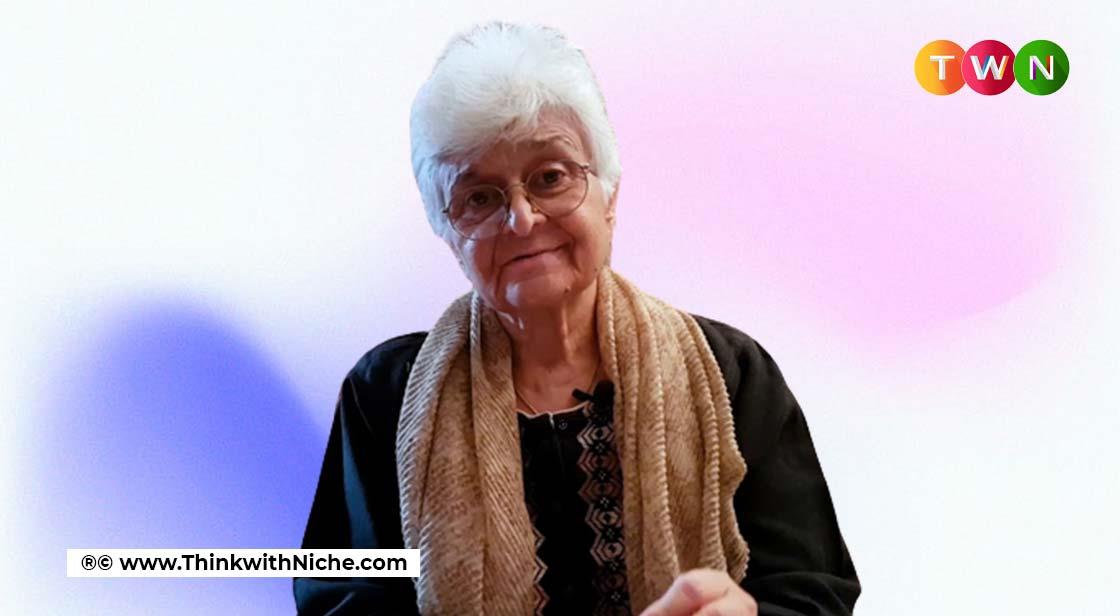 The great Indian development activist, poet, and author Kamla Bhasin left this world on 26Sep 2021. This blog is in acknowledgment of her work and legacy. #ThinkWithNiche
Continue Reading..
An extraordinary woman who not only survived in the face of difficulties but conquered over it all with grace. On September 26th, 2021, the women who gave India the Azadi slogan, "Meri behnen maange azadi, patriarchy se azadi, family se azadi," left this world.
Origin of Kamla
Born a year before India got its independence, Kamala was an activist, poet, author, and social scientist. Fourth of six siblings from a Punjabi family living in Rajasthan, Kamla grew around villages in the country. After completing her post-graduation in Rajasthan, Kamla went to Germany to study development sociology. She returned home and started working with an NGO in Rajasthan until she started working in Food and Agriculture Organisation. Working in FAO enabled her to travel across South Asia enabling her to make wide and strong networkers around the world.
Life and Work
Kamla managed the working at United Nations and activism simultaneously. She worked with NGO in Bangladesh in 1976, where she met her ex-husband. Kamla quit her job in UN in 2002 to focus on her feminism work, Sangat. An exceptional woman who fought for the patriarchal injustice and social inequality that women faced in South Asia.
Living in different villages made Bhasin aware of the issues that women in our society face daily. She very confidently rejected the western theory of feminism and believed that India has its tribunal war to fight. She didn't become a feminist by reading or idolizing another feminist; rather, she evolved naturally from a development worker to a feminist development worker.
People who believe feminism is just a word women use to get what they want need to comprehend women's struggles not just in the workplace, but in society as a whole. People who feel feminism is a means to bring another gender down don't want equality for women, Kamla added gently. She believed that many societies still do not believe in the concept of women's rights.
As a development worker and peace activist, Kamla took numerous efforts to address India and Pakistan closer together. She advocated for women's rights, not Indian women's rights, and that is the legacy she has left. In her travels throughout South Asia, she encountered many women who are victims of societal inequity, which made her understand that the problem crosses national borders. Kamla's great networking skills helped her to forge friendships with feminists across nations and get funding for the cause they all were fighting for.
The woman of exceptional caliber, Kamla left her legacy in our hands while she might have left for a better world, this world still needs activists like her that dedicate their lives to fight for the cause.
You May Like