How to Start a Successful Vending Machine Business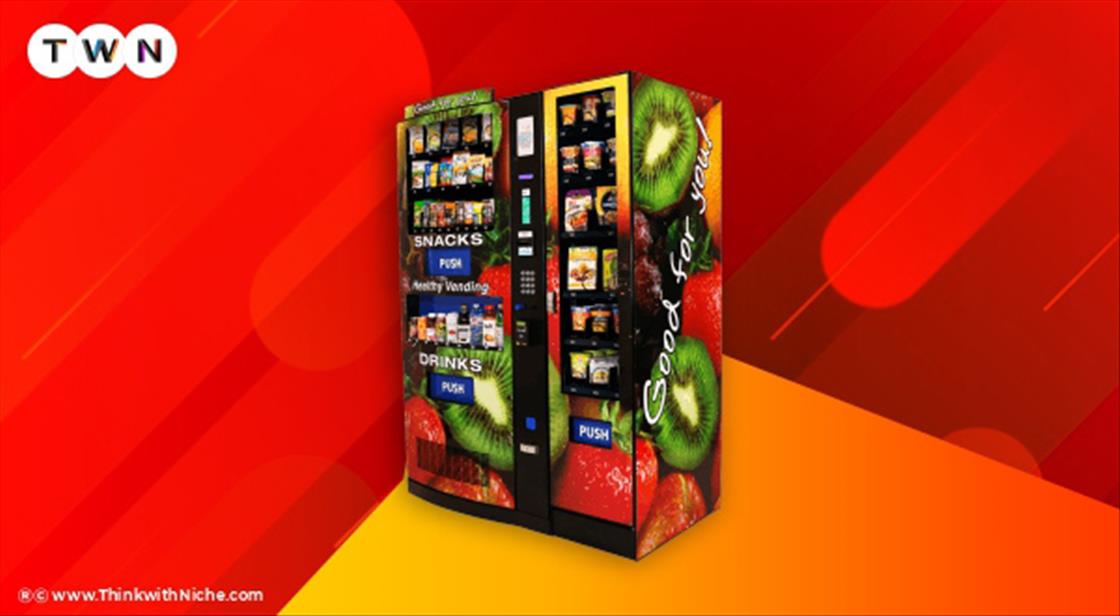 Kids are ready to buy eatables the moment they get some pocket money or find some money by accident. Vending Machines are their first choice to go to and eat whatever they can. If children can get happy after buying from a vending machine, why not set up a vending business? This article is a small guide about how you can set up your own vending machine business and make big bucks without taking much stress. #TWN
Continue Reading..
"I got a dollar bill in my pocket. What should I buy from it?"
"Let me try the new vending machine that was installed here last night."
Kids are ready to buy eatables the moment they get some pocket money or find some money by accident. Vending Machines are their first choice to go to and eat whatever they can. If children can get happy after buying from a vending machine, why not set up a vending business? This article is a small guide about how you can set up your own vending machine business and make big bucks without taking much stress.
What Is a Vending Machine?
Like a vendor takes a cart everywhere to sell his products, a machine sells your product from one place without human intervention. You, a vendor, just refill the machine, and it sells your stuff standing in one place. Of course, this is a definition in a layman's language. A vending machine is an automated machine that can dispense certain items like beverages, snacks, cigarettes, lottery tickets, and much more when a consumer swipes debit/credit cards or inserts cash into the machine. Nowadays, scanners are available on machines as a mode of payment. Vending machines not only dispense eatables, but they also dispense many things like medical supplies. So, seeing to that, I'm going to the most generic dialogue in the history of mankind, "Open a vending machine business. It has tremendous scope!"
How To Start Your Vending Machine Business?
There are many ways to start a vending business, but we will mention the easiest and most practical steps that can help you start your vending machine venture.
Without any further ado, let's do business!
1: Choose the Type of Vending Machine You Want to Put Out
Thousands of years ago, we had rusty-looking vending machines. Just kidding about the time, it was somewhat a few years back, but they still were rusty back then. They gave the feeling like everything inside them was expired. Gone are those days. Now you can choose from a wide range of options for your vending business.
Beverage and Food Vending: Most of the vending machines you see are eating and drinking machines that serve sodas and snacks. If you purchase more than one machine and place them in different locations, consider storing different items for each, depending on the traffic volume in your area. It will increase your profit chances more.
Bulk Vending: These are the little machines you see outside restaurants and grocery stores. Bulk vending machines include toys, gumballs, rubber balls, or similar items. These products are generally the cheapest and are manually operated, minimizing overhead. However, when placed in the right environment, these machines are an excellent source of passive income and are ideal for emerging entrepreneurs.
Specialty Vending: Specialty vending machines are the new era machines that offer premium products that are completely different from ordinary general products. You can dispense almost anything from electronics to hot drinks to ice cream. In addition, depending on the type of special items in these vending machines, you can earn a significantly higher income than offering standard food and beverage items. However, a higher price premium also means that fewer people will use the machine.
Your priority should be tailoring your machine offerings to target the perfect audience regardless of the type of vending machine you choose.
2: Good Location, Good Investment, Good Money
If there's something as important as the goods you sell in a vending machine, that's the place. Strategic placement is important to ensure the success of the gaming business.
Study and think critically about the people you are targeting. What are their requirements, and what audience does the place go to often?
For example, if you set up a food and beverage vending machine next to your local gym, you can offer protein bars, electrolyte-enriched drinks, premix shakes, and other items that add value to gym attendees. On the other hand, if your local laundromat has its own machine, individual packets of fabric softener and detergent make more sense. You can choose any of the following places for your vending machine:
Bus Stations

Apartment Complexes

Manufacturing facilities

Grocery stores

Mall & Shopping centers

Train stations

Schools

Hotels and Motels

Laundromats

Hospitals

Universities

Airports
You can't just put a vending machine anywhere. You must communicate with the property owners or managers. They may refuse to give you floor space or set up their own vending machines because they do not want to compete. Once you've identified a few potential locations for your machine, begin making phone calls to see if those locations are willing to have your machine on their property.
Keep in mind that you will have to pay a commission to use any location because it is most likely owned by someone else. It is typically 10% to 25% of your total revenue, but you can always negotiate before signing a contract.
3: Your Business Name Matters
One of your most crucial brand assets is your business level. It is how you make your customers identify you amongst a large number of competitors. Here are a few tips that might help you in finalizing a business name.
Try keeping it simple and catchy

Show your creativity

Be unique, be original

It should be easy to remember, even in sleep.
In addition to these tips, be sure that your business name is not taken by any other business.
4: Finalize the Business Structure You Opted For
Your business structure choice will have legal and tax implications. It will also have an impact on the total amount of time and money required to ensure compliance and maintain good standing with the state. You can incorporate your company under one of the following legal structures:
Corporation

General Partnership

Sole Proprietorship

Limited Liability Company
If you choose to incorporate as an LLC, S Corporation, or C Corporation, you may be required to appoint a registered agent who will serve as your company's point of contact with the business.
Keeping in mind the legal obligations and consequences, it's best to consult an attorney to determine which would be the best fit for your company and then follow their advice.
5: Be Sure to Register Your Vending Machine Business with The State
To form an LLC or incorporate a vending machine business, you must first file registration paperwork with your state. The only difference is that while an LLC must file Articles of Organization, a corporation must file Articles of Incorporation.
In general, states do not require proprietorships and partnerships to file formation documents. However, if you use a name that does not include your first and last name, you must file a DBA (Doing Business As). It will be the fictitious name of your company.
While you're at it, find out about and obtain the business licenses and permits you'll need for your venture.
6: Business Plan Development to Secure Your Financing
A business plan is a formal document that can be used to secure funding for your company.
While the vending machine industry has a lower entry barrier than other industries, you'll still need a few thousand dollars to get started. If you don't want to dip into your savings or if you don't have enough money, you can look into other financing options.
Begin by calculating how much you'll need to spend on the machines and accessories you want. Remember to factor in additional costs, such as trucks for transporting machines if necessary.
Then decide whether you want to apply for short-term loans or equipment financing.
Short-term loans have a shorter payback period and higher interest rates than long-term loans, but they are more easily qualified for. Equipment financing loans, on the other hand, have a fixed interest rate and use the equipment itself as collateral in the event of a default. However, if your credit score and business tax returns aren't in good shape, you won't be able to qualify for this loan.
A business plan is a set of goals for how you intend to run your company. Here's what it should contain:
Overview of your business

All services and products that you sell

How will your business generate the revenue

From where you get your funds

Operational model
Once you have money in your hand, you can purchase your vending machine and supplies that will bring your passive income.
7: Talk to Property Owners for Vending Sites and Sign the Contract
As previously stated, businesses and property owners will demand payment for allowing you to install vending machines on their property. You'll be required to pay a percentage of your total revenue as commission, which is why it's critical to spell out the rates, terms, and conditions in writing.
Try to come up with a reasonable commission percentage that will satisfy the party providing you with the location while still leaving you with a reasonable profit margin. So, before agreeing to a number and signing the contract, do the math.
Here is a list of things you should include in your contract with the property owner:
Names of the parties to the agreement Length of the agreement

The nature of the machine(s) and the products sold

The machine's location.

Compensation

Each party's responsibilities for machine damage, maintenance, and service

Notifications when a machine fails or is damaged

If applicable, an exclusivity clause

The ability to add, remove, or replace machines.

A clause of termination
8: Try Optimizing your business's performance
Once your vending machine business is up and running, you should start seeing profits. Your work, however, is not finished.
Your next priority should be to maximize your profits. Here are a few alternatives to consider:
Improve Your Inventory Management: Many vending machines will require you to manually track your inventory. If you have several machines of the same model, consider investing in inventory management software that can streamline or automate the process.

Improve Customer Service: Providing excellent customer service is an effective way to set yourself apart from the competition. It includes making certain that your machines are always operational, user-friendly, and well-stocked.
With these steps, you can set up your vending machine business. You can earn a lot with vending machines and create a passive income.
Are Vending Machines a Good Investment?
You make money in this business by selling snacks, beverages, sandwiches, hygiene products, toys, and other types of products to customers via a vending machine.
Vending machines are popular with a wide range of people. After all, everyone gets hungry or thirsty—or desires a toy—at some point in their lives. As a result, vending machines are universally appealing, broadening your target market.
Your profit margin is also higher here. For example, you could sell gumballs, which cost two to five cents each, for 25 or 50 cents. Profits from snacks and sodas can be as high as $1 per sale.
You won't become a millionaire overnight, but you can scale the business to the point where it can replace your income from your full-time job.
The greatest advantage of running a vending machine business is its flexibility.
You can set your own hours and have a lot of freedom. Plus, you'll make some money while you're at it.
You're your own boss, and you get to control everything.
Buying one or more vending machines is the first significant investment you'll make in your vending machine business. You can buy new or used, finance or lease it, just like you can with many other expensive assets. Vending machines have become smarter and more specialized over time, providing retailers with a wide range of options depending on their products.
The cost of a new vending machine can range from $1,500 to $10,000, depending on the desired bells and whistles. Vending machines can be purchased directly from websites such as OnlineVending.com and Vending.com. Companies such as Naturals2Go and eVending.com will help you finance new and used machines based on your needs, product type, and other criteria.
Bottom Line
Vending machines, like any other business, can be very profitable if you are willing to put in the research, effort, time, and money. Vending machines rely on quantity for greater profit, so for a vending machine business to self-sustain, it must be distinguished by a scaled-up fleet of machines rather than just a few. Aim for wins in terms of location, customer access, a healthy profit margin, product variety, and machine volume, and you could become the next vending industry kingpin.
You May Like