Growing Business With Limited Resources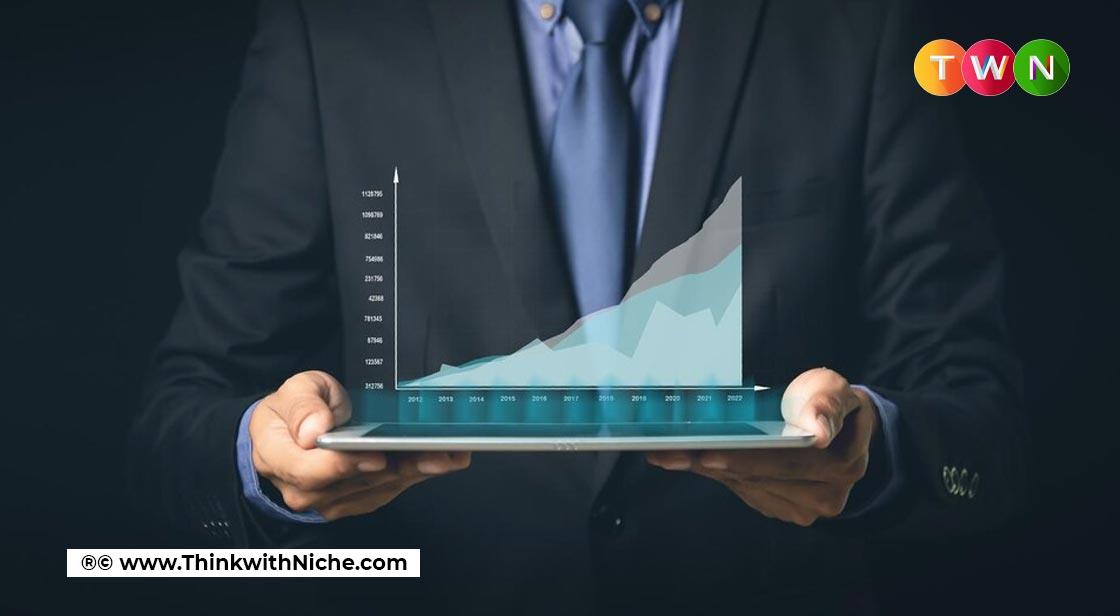 The marketplace is mostly dominated by large companies who think small businesses cannot compete with them. This makes for new businesses even more difficult to stand in the market than too with limited resources. However, these budding businesses have to have a clear view of the opportunities they have in hand. Here are some ways for them to grow their business with limited resources.Even though they occupy the same space in the same market, people frequently categorize small and large businesses in quite different ways. They frequently argue that a small business can never hope to match the resources and might of its corporate competitors. #ThinkWithNiche
Continue Reading..
Many people have big ideas but they don't know from where to start and what to work on first. Majority of People think that Growing Business With Limited Resources is a difficult task .They think they need a lot of resources to build a company. But every big thing begins its formation from small. A non-efficient team to work with and less money to put in are problems that can be solved with various strategies.
Courage comes first when a leader starts their own business. They do have ideas but usually do not have enough support to grow their startup. They need to be confident to make the most out of the tools and technology and take initiatives to increase productivity. A small team can be a reason for not meeting the expected output in time. You need to be strategic when you are hiring even a small number of employees. In big companies, roles are divided among several people strategically, allowing a smoother workflow and maximize productivity. This is made possible with the expertise of people experienced in project management. So, hiring people for such positions can increase output even with a small number of employees, who can now focus more on work than on coordinating with their team. Similarly, one of the most important hires is an administrative assistant. They can guide you on how much help you need for little tasks consuming your time. In the beginning, you can also search for an agency to provide an extension of your team. This is often known as Entrepreneurship, a person who does not put his own money at risk but works as an employee with a company that provides support to his new products.
Small businesses offer a blank canvas. Many people search for jobs that provide flexibility to them and give them space to be creative. Companies can lure employees by providing these facilities. This will lead to a happy team, more productive and efficient. Remember you need the willingness of employees to put in what they have than a typical office working environment.
"Limited financial resources" is also a major issue that restrains many young people to start their start-ups. For new businesses, resources are often finite. So, you need to search for creative ways to minimize the costs wherever possible. Bootstrapping is a popular method to stop waiting for a perfect opportunity and resources and to work with you already have with you. To bootstrap, you need to plan which products will cost how much. Creating a product strategy plays a crucial role here to make the business run. However, many get defeated here. There are also people willing to pay beforehand for the product or service you are giving. They can serve as investors if grabbed with proper validation and delivery details of the launch. The Internet can get you in touch with millions of people who can fund your business. The art of storytelling is an important factor in crowdfunding. You need to touch their heart to make them willing to take money out of their pockets. So, they are worth considering, just tell them a good story and they will pay you for it.
You can also take advantage of affordable technology. When it comes to marketing, there are sources that can work for you without a huge investment. Social media marketing plays a vital role here. Learning how to use your accounts not only for sales but to make relationships, tell your story, and do much more fruitful activities. Famous platforms such as Facebook, Twitter, YouTube, Instagram can minimize your cost of marketing to great extent.
As an entrepreneur, you can apply the following techniques to increase production and fill the resource gap:
1. Make Careful, Skilled Hires
You need to hire people strategically in a small business. A competent administrative assistant is one of the first hiring that will provide you a strong foundation. Find a remote, part-time, or virtual assistant that you may use as needed to see how much assistance you really need with those minor jobs that are taking up all of your time.
The next wise course of action is to hire knowledgeable part-time subcontractors. Specialist subcontractors will be able to provide all of their knowledge, expertise, and tools right to your door. Additionally, you can modify their task in accordance with the business's existing profitability.
2. Grow As A Highly Flexible, Innovative Employer
Small businesses have a special chance to provide employees a fresh start. Numerous bright individuals intentionally seek career flexibility and are content to work part-time or remotely. Giving your staff freedom will result in happier, more productive workers who put in a lot of effort for you.
To find someone who can proofread, use Photoshop, write grant proposals, or do anything else your company needs, try asking friends and neighbours. Build a group of people who are enthusiastic about their work and don't require a full-time job to demonstrate it.
3. Benefit From Accessible Technologies
With the development of SaaS technology, small businesses may now utilise effective solutions without incurring excessive costs. Small businesses that could never afford an IT department may now take advantage of the same technology at a fraction of the price because software companies now charge per seat.
There are a heck of a lot of SaaS tools available right now that are designed to help small enterprises. For instance, Google's free toolkit offers an alternative to pricey tools like the Microsoft Suite and enables users to develop before making an investment. You may become better at using free products like G Suite.Without having to pay proofreaders and secretaries, businesses may properly plan, schedule, and polish their work with the help of other free apps like Grammarly, Calendly, and Todoist.
4. Create The Culture Of Your Business A Point Of Differentiation
One significant benefit that small businesses have over large ones is culture. Your culture can change and take on the characteristics desired by your team, users, and beliefs. Nowadays, a "cultural fit" is just as crucial as pay. Talented, creative individuals who want to make a difference at work find this to be quite appealing.
Due to the current competitive job market, small firms have an advantage when it comes to hiring. Therefore, during your hiring efforts, promote your culture and describe how new additions can alter the cultural life of your business.
Conclusion
When you are just starting your business, choosing the proper structure of the company is a must. You can always turn circumstances into opportunities. Just be confident and think critically to overcome every hurdle you face. Eventually, success will be within your sight. The relationships one builds around the business can be great assets, be it your team, partners, or customers.
You May Like