Famous Personalities who are Highest Paid Motivational Speakers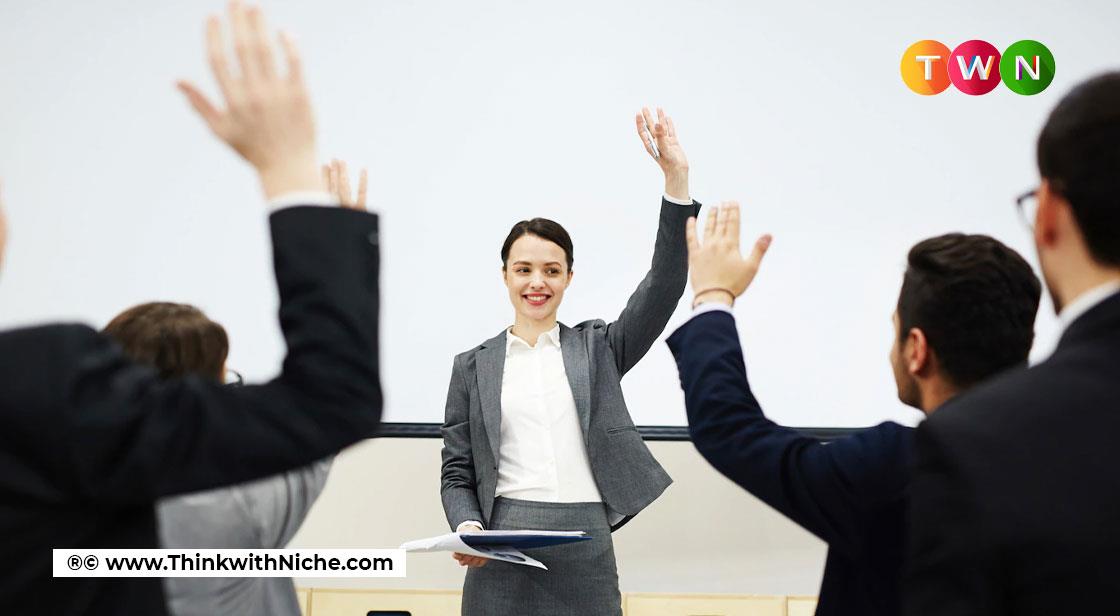 Motivational speakers are well-known personalities who have made a reputation for themselves in the media. We have compiled a list of some famous personalities who are some of the best motivational speakers. Read on to explore! #ThinkWithNiche
Continue Reading..
We often need someone who can ignite a spark within us and lift our spirits. Today, if you feel depressed, it's easy to gather yourself back to life. Thanks to the best motivational speakers relentlessly trying to make this world a better place to live in. These personalities are breaking boundaries and earning huge amounts just for motivating audiences. The average annual income for motivational audio systems is $107,173, which means that half earn more and the other half receive less. Motivational speaking has become a full-time job for some people, in addition to their regular jobs. The highest-paid workers make up to $312,000 every year. Besides, motivational speakers have a way of imparting leadership tips and have a positive influence on the marketing and communication skills of others.
Oprah Winfrey
Oprah needs no introduction. Her talk show, The Oprah Winfrey Show, which was aired in Chicago and was the highest-rated television program of its kind in history for 25 years, from 1986 to 2011, was the highest-rated television program of its kind in history. She was the richest black woman in the world throughout the twentieth century. With time, Oprah Winfrey's famous talk show, which aired for 25 years, has evolved into a massive empire.
Mel Robbins
Melanie Robbins is a lawyer, television personality, author, and motivational speaker from the United States. Robbins is most known for her CNN coverage of the George Zimmerman trial, her TEDx presentation, How to Stop Screwing Yourself Over, and the books The 5 Second Rule and The High 5 Habit. She also has several Audible podcast programs.
Tony Robbins
Anthony Jay Robbins is an author, coach, lecturer, and philanthropist. Robbins' infomercials, seminars, and self-help books include Unlimited Power and Awaken the Giant Within. Robbins Research International is in charge of his lectures.
Marissa Mayer
Marissa Mayer possesses top leadership speakers skills. She elegantly engages in how organizations may effectively create their products while preserving a competitive edge. Mayer believes that a company must focus on both mundane and important concepts to be the best in its field. Mayer is a well-known expert who knows how to exceed the competition. She was the former President and CEO of Yahoo! and a senior executive at Google, where she used her leadership and public speaking skills.
Gordon Ramsay
Gordon was discovered by Glasgow Rangers at the age of 15 and signed with the team, but after three years of professional football, he gave up and returned to his first love cookery. He then went on to La Gavroche and then to France for three years, where he honed his classic French culinary skills. Humble Pie, his autobiography, is a frank portrayal of both interiors and exteriors of life. Gordon, like his cooking skills, is a very accomplished and well-known speaker who is perfect for a variety of occasions. Gordon, on the other hand, exudes the quality of a leadership motivational speaker without a doubt!
If you enjoyed reading this article, we have another one for you on a similar theme. Click on the link below to explore!
You May Like