Essential Ingredients For Building A Mobile Payment Application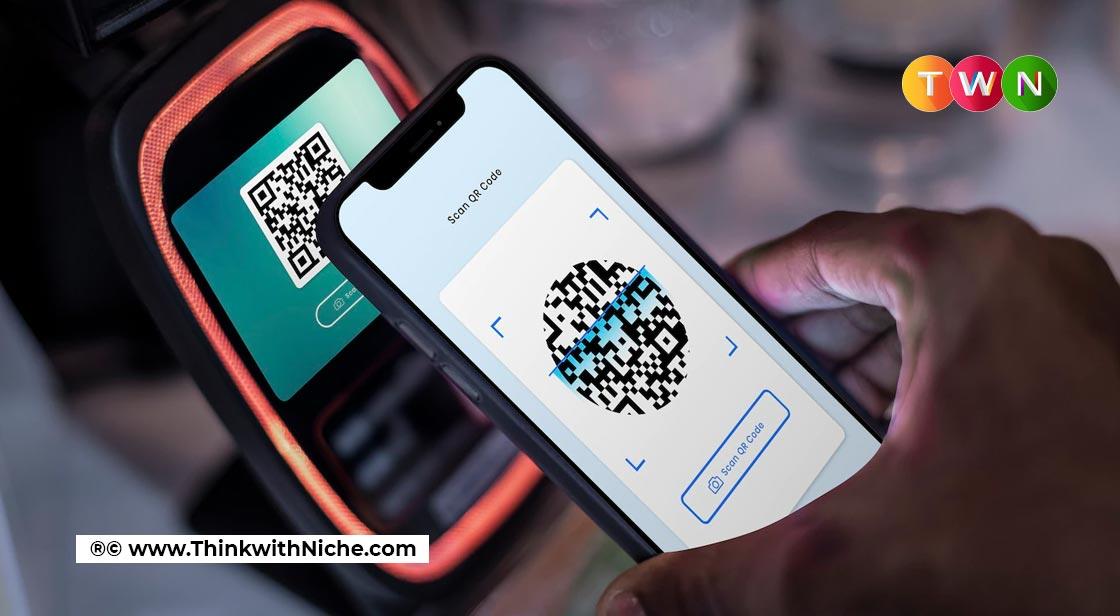 A mobile wallet or e-wallet like we call it is an app that consists of your debit and credit card information which helps the users to pay for goods and services. It is nothing but an app where money payment is made for a product or service through an electronic device.#ThinkWithNiche
Continue Reading..
A mobile wallet or e-wallet like we call it is an app that consists of your debit and credit card information which helps the users to pay for goods and services. It is nothing but an app where money payment is made for a product or service through an electronic device.
Today, the global number of smartphone users is continually growing. While mobile technology is rapidly evolving, it is more essential than ever for companies to invest in mobile apps. The development of new networks like GPS for locations or W-LAN for Wi-Fi will spark the development of mobile services. What is mobile banking or payment application all about? It is simply a conventional banking service offered by the bank to its customers via the internet via an application on a computer, smart device, or tablet. Whether you are running a restaurant or a construction company, you NEED to have a business app that takes care of all the financial transactions. It has become a necessity in the current scenario.
A mobile app can be an effective way of marketing for your company. Instead of going to a financial institution, m - banking enables users to make their bank accounts and conduct financial transactions through the internet. Being available physically is nearly impossible as we can get caught up with many chores. So, the mobile app swoops in by making your problems less complicated. For this, you need to have a trusted platform to design this app that you can rely upon with complete faith. Mobile payment applications can help you reach a wider audience and create new revenue streams altogether.
The development of this application offers many advantages to both banks and their customers. It also creates a hassle-free environment and builds a bond of trust between the customer and the bank. Firstly, it is paperless documentation. It is all done in the virtual realm which is much more feasible to carry out your daily transactions or daily reports. Secondly, it creates higher security. You have faith and trust as it is all done in your mobile app. It is very time-efficient as it does not require any paperwork.
Everything is already pre-saved in your device. There is a lot of variety in services and operations. The vast majority of users use a banking app primarily for two purposes: balance checking and financial transactions. Keep in mind to always have the following features, starting with always having a new account creation. Include the withdrawals and deposits system, by doing this you are lessening the job of continuous searching as everything is already present. If you get stuck in the process, you always have a customer support team from the company. Have the QR Code payment system. It is a trendy tool in today's time. It is very reliant as all the customer has to do is scan the code. Typing the number or name might also go wrong and payments can go haywire.
You have to set clear goals to ensure the mobile app development cost remains within your budget. Make sure you've identified your business objectives and what you want to accomplish with the mobile app. Always ask yourself a certain set of questions that will give you a clear perspective as to whether or not you are doing the right things or following the right direction.
How is it going to help my customers?

Who is going to use my app? What is my target audience?

Why should my customers download and use my app?

Who are my competitors?
Determine the right pricing model, should you go for a fixed pricing model or pay on hourly rates? This is wholly reliant on the project's requirements and specifications. Because you have low funds, a fixed pricing model may appear to be a viable option. Always choose the right mobile platform. Well, if you want to serve the broader market, then you have to develop an app for all sorts of platforms, I-phone, Android, etc. Are you also looking for a great mobile app option for your business? We can help you take your business to the next level with our custom mobile app development services. As we believe in change. So what are you waiting for? Grab that opportunity and let's get started !!
You May Like