DoorDash Business Model – Reason for Its Success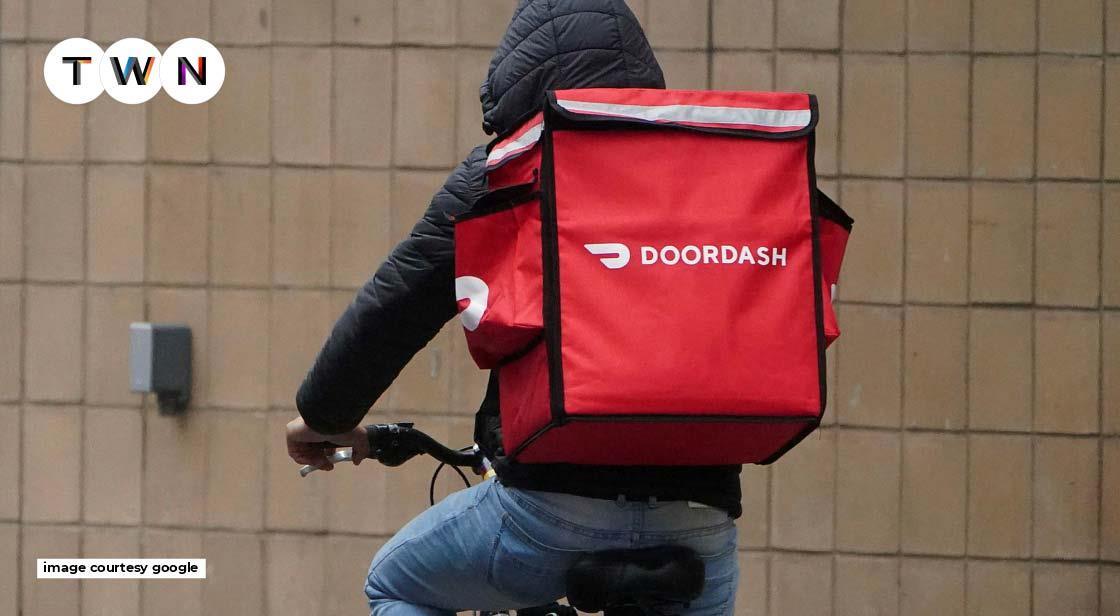 DoorDash has bridged the gap between vendors and customers by offering real-time on-demand service. The company's business model is a key driver of the company's hype. As a result, the app provides customers with a wide range of cuisine options from their favorite restaurants. This blog will talk about how DoorDash came into existence. We will also talk about the DoorDash business model. #TWN
Continue Reading..
DoorDash's Business model is an On-Demand logistics based that tends to act as a connecting bridge between sellers and buyers. DoorDash is working on food delivery, and I must say, it is excelling at it. More on that later.
We have a lot of ground to cover that will build up your understanding of the complete organization and how it earns and works. Basically, we'll talk about it in a nutshell and bring major stuff out of that shell.
Founded in 2013, talked about now.
DoorDash – History, Story, and Much More!
Before you ask me, who created Doordash, I will tell you right away. Tony Xu, Andy Fang, Stanley Tang, and Evan Moore are the founders of DoorDash.
Now, back to the Origin Story or History of DoorDash.
In the beginning, DoorDash has only one mission. It was: to make sure every merchant should be able to deliver.
The story began in 2012 when four friends were working on an app they had created to serve their mutual interest of satisfying small businesses. Familiarity with market situations is a necessary quality in a great entrepreneur.
As a result, the founders began contacting small business owners in order to understand the minor issues they were experiencing. One Palo Alto store manager expressed her dismay and decided to show them a handbook of orders she couldn't fulfill due to a shortage of delivery people.
That incident laid the groundwork for a phenomenal success story, as the founding members had a lightbulb moment when they realized they could solve the problem by applying technology.
The app's prototype was created in a matter of hours. Palo Alto delivery was established in 2013 by young Stanford pupils.
The founders were so dedicated that they worked as delivery drivers at night, supplying all over the Stanford campus. It quickly became DoorDash. DoorDash rose to prominence gradually as a result of their delivery mechanism, and they began delivering food to several households and office employees who were also experiencing food delivery issues. The company's motto was "every merchant can deliver." After launching, DoorDash received $120000 in seed funding from Y Combinator in exchange for a 7% stake.
DoorDash has bridged the gap between vendors and customers by offering real-time on-demand service. The company's business model is a key driver of the company's hype. As a result, the app provides customers with a wide range of cuisine options from their favorite restaurants.
The company also employs Machine Learning models to track users' preferences and make recommendations based on those preferences. The company charges a 20% commission to the businesses it connects with. Aside from that, the company has an impressive logistics system that allows it to deliver orders in much less than fifteen min. Users pay a small fee of $5-$8 per order. DoorDash gives a platform for businesses to attract a larger customer base. It does, however, offer advertisements to local businesses.
Advertising services are a lucrative source of profits for the business. The company is using aggressive marketing tactics and has set aside $20 million for marketing. It also hopes to provide a smooth payment experience to customers by collaborating with payment companies. The company employs cutting-edge technology to forecast customer behavior.
The use of cutting-edge new tech has set them apart by providing enhanced data about customers to various restaurants. Other revolutionary steps include reaching out to the masses through social media and being available to customers 24 hours a day, seven days a week. Their stellar business model has resulted in current revenue of nearly $3 billion. It's incredible.
The business model of DoorDash has three main pivotal points:
The businesses

Users

Dashers
Let's know about them in detail.
The businesses
The Eateries are a critical component of the DoorDash work process. These restaurants are on the app for a variety of reasons. Let's see what happens.
DoorDash is popular among restaurants that do not offer home delivery services. DoorDash is an investment for any food service industry because of its efficient transportation network.

Businesses looking for new ways to reach out to customers will find it useful as well. With DoorDash's popularity and breadth of offerings, these restaurants can profit and achieve a larger audience while also delivering to existing customers.

Businesses that do not have a comfortable seating plan can take advantage of DoorDash's home delivery service.
After defining the businesses, it is time to know about the users.
Users
People who enjoy food but lack the energy or time to dress up and go out to taste appreciate DoorDash.

A corporate world with no time to waste can place small or large orders with DoorDash without interfering with their work schedules.

People who do not have kitchens in their flats or who are unable to use their kitchens for various reasons.

People who dislike cooking and prefer eating out enjoy the DoorDash service.
Every Eatery, small or big can benefit in any way if they partner with DoorDash. These things are the main reason behind the success of DoorDash.
Now comes the most crucial point that holds the entire system together, the Dashers.
Dashers
Dashing is a good fit for users searching for flexible jobs with flexible schedules. These candidates must have transportation for delivery.

People looking for a good job with good tips also are dasher material.
Dashers are paid a weekly flat rate for their deliveries and typically earn more than $600. (US). Customer tips are a big part of Dasher's motivation for working for DoorDash. Dashers can set their own working hours, and if they are reliable, they are much more likely to receive generous tips. It is simple to be a dasher, as well as the rewards are well worth the effort.
Some FAQs Related to DoorDash
When was DoorDash created?
The idea of DoorDash was planted in 2012, and it came into existence in 2013.
Who Created DoorDash?
Tony Xu, Andy Fang, Stanley Tang, and Evan Moore are the founders of DoorDash.
How to be Successful at DoorDash?
You can be a successful Dasher when you follow these steps:
Book your dashes way in advance.

Look out for the best times to dash.

Try Maximizing your tax write-offs

Don't waste time on a single hotspot.

Know about the deliveries that you need to avoid.
And that's all about DoorDash and its success.
You May Like