Top 10 Digital Marketing Courses for 2022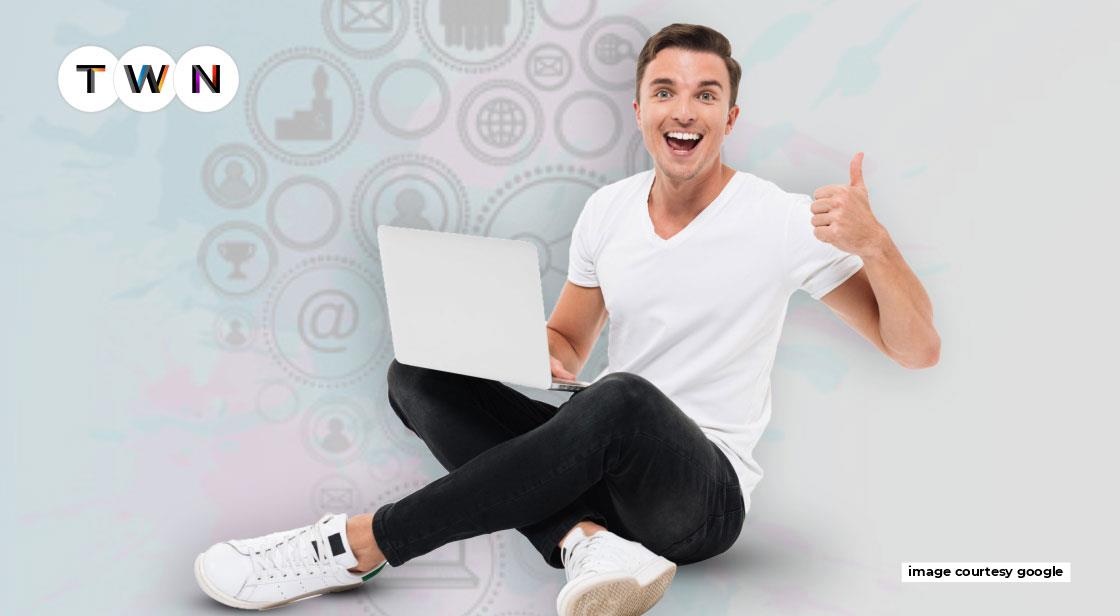 Do you want to increase your sales? Then it's time to enroll in some digital marketing classes.
Whatever you're selling, digital marketing is one of the most effective tools for getting your product or service in front of as many people as possible. Consider this: we spend hours upon hours each day staring at screens, scrolling through social media, swiping and tapping, and, of course, purchasing items.
Every eye-catching ad and precisely targeted sponsored post you see is the work of an experienced digital marketer. According to Statista, brands worldwide spent $356 billion on digital advertising in 2021. That's just digital advertising, which is a subset of digital marketing.
We've compiled a list of digital marketing courses that will teach you the specific skills you'll need to compete in this competitive arena to help you become a dynamite digital marketer. #TWN
Continue Reading..
When choosing a digital marketing course online, it is easy to get overwhelmed with a multitude of questions!
Which course is best for digital marketing?
Is digital marketing a good career?
Is digital marketing Easy?
What is the cost of a digital marketing course?
To ensure you don't fall victim to the unending loop of skepticism that is widely associated with pursuing online digital marketing courses, we have dedicated this blog to bringing clarity to the questions that haunt digital marketing aspirants!
If you already have some experience with digital marketing, you probably don't need to start from scratch with super-basic digital marketing courses. Similarly, if you've been assigned to only one or two aspects of digital marketing—for example, writing SEO blog content—you can skip right to the courses that focus on the specific areas in which you need to level up.
Choose your Teaching Method
There are numerous ways to improve your digital marketing skills. One strategy is to immerse yourself in digital marketing communities and "talk shop" with others who have been in the industry for longer than you have. Another option is to enroll in a traditional professional or college program and take courses individually or in conjunction with others to count toward a degree. However, in this blog post, we will concentrate on online, primarily self-paced courses.
Self-paced means that instead of having a start date, an end date, and otherwise adhering to a set schedule (for example, class is from 12-2 every Wednesday), all of the material is available online for you to work through at your own pace. Of course, you get the same focused, linear instruction as you would in a traditional classroom, but with the added benefit of being able to learn at your own pace from anywhere in the world. The best part is that many of these courses are completely free! Even if they aren't, they are significantly less expensive than a traditional academic course.
Research the Topics on Offer, Beforehand
Examine the topics covered by each digital marketing course to determine which one is best for you. Click on the course page to read reviews from previous students—some pages include them, while others do not. If a course does not have testimonials from previous students, conduct a Google search for that course to see if there are any online reviews.
We did our best to include the best digital marketing courses 2022 has to offer, but if you have more particular requirements, you may need to search beyond these to discover a course that teaches the type of content you want to learn.
The Best Digital Marketing Courses for 2022
In each entry, we include a brief overview of the course, its cost, the topics covered, and an estimate of how long it will take you to complete. This way, you may plan your ideal courseload—either one at a time or a semester-long build-your-own!
Fundamentals of Digital Marketing
Audit your Online Visibility with Semrush
Content Marketing Fundamentals Course with Ashley Segura
PPC Fundamentals Course with Joel Bondorowsky
Internet Marketing for Smart People
Google Universal Analytics Essential Training
Social Media Marketing for Small Business
Post Graduate Program in Digital Marketing
Digital Media and Marketing
Digital Marketing Specialist
1. Fundamentals of Digital Marketing
Skill level: Beginner
Duration: 40 Hours (approximate)
Price: Free
Topics Covered:
Analytics and data

Ecommerce

Content marketing

Display advertising

Business strategy

SEM

SEO

Social media

Web optimization

Video marketing

Email marketing

Local marketing

Mobile marketing
Self-paced: Yes!
This is the course to take if you want a solid foundational course that covers just about everything an aspiring digital marketer needs to know. Google Digital Garage, which is certified by The Open University and Interactive Advertising Bureau Europe, offers one of the most comprehensive free digital marketing courses available. If you're just getting started in digital marketing and aren't sure where to begin, start here.
2. Audit your Online Visibility with Semrush
Skill level: Beginner
Duration: One hour
Price: Free
Topics Covered:
Benchmarking your website against competitors

Assessing your website's performance

Reporting your SEO stats

Improving your backlink authority
Self-paced: Yes!
SEO is one of the most critical skills to acquire for any digital marketer. It is how a website ranks in search engine results—and if you're not on the first page, you have a problem that has to be addressed. In this free course presented by Kelsey Gettis of Semrush, you'll learn how to assess your current SEO performance and fix issues like appearing on page two.
3. Content Marketing Fundamentals Course with Ashley Segura
Skill level: Beginner
Duration: Two hours
Price: Free
Topics Covered:
Content ideation

Content creation

Creating a content calendar

Optimizing and distributing your content

Implementing a content marketing plan

Competitor and Audience Research
Self-paced: Yes!
This course, another offering from Semrush, focuses on the fundamentals of content marketing. This course, taught by Ashley Segura of Semrush, covers subjects such as setting business goals for your content, doing audience and competitor research and reviewing your present content. Content marketing and SEO are inextricably linked; therefore, if you're looking for digital marketing courses to complement the preceding Semrush course, this is a must consider.
4. PPC Fundamentals Course with Joel Bondorowsky
Skill level: Beginners to PPC (previous digital marketing experience can help)
Duration: 5 hours
Price: Free
Topics Covered:
Search advertising

Display advertising

How PPC campaigns work

Budgeting for PPC campaigns

Shopping campaigns

Universal app campaigns

Multi-touch conversions
Self-paced: Yes!
It is the final of Semrush's digital marketing courses, and it teaches you all you need to know to build a pay-per-click, or PPC, campaign. The course begins with an overview of PPC advertising before delving into establishing your own strategies as you create PPC campaigns for your brand. Joel Bondorowsky, the course's instructor, is a 20-year PPC veteran who has worked with over a thousand businesses.
5. Internet Marketing for Smart People
Skill level: Beginner
Duration: Varies according to your pace
Price: Free
Topics Covered:
Cultivating an engaging, respectful relationship with your audience

Developing the ideal offer for your audience

Content strategy

Tried-and-true direct response copywriting techniques

Accurately valuing your offer
Self-paced: Yes!
One of the most crucial skills for a digital marketer to master is how to write copy that converts well. This email-based course addresses the four foundations of successful internet marketing: connections, direct response copywriting, content marketing, and offering something worth selling. This course will teach you how to effectively sell that offer using persuasive language and content.
6. Google Universal Analytics Essential Training
Skill level: Beginner
Price (Via LinkedIn Learning): $29.99 with Monthly subscription to LinkedIn Learning
Duration: 2 hours, 39 minutes
Topics Covered:
Creating a Google Analytics account

Graphing analytics data

Setting up a tracking tag

Understanding behavior and acquisition reports

Visualizing funnels

Working with and annotating analytics reports

Using filters within Google Analytics
Self-paced: Yes!
The first thing you'll notice about this course is that it has a lengthy title. Consider it a prelude to the topic at hand—Google Analytics is vast, and there's a lot to learn. This course provides a comprehensive overview of Google Analytics, one of the key tools digital marketers use to collect information on who visits their websites, how long visitors stay on their websites, how their websites and individual pages rank on Google, and the behavior patterns of people who visit their websites. You can manage your own website's analytics reports or handle analytics for clients if you understand how to utilize Google Analytics.
7. Social Media Marketing for Small Business
Skill level: Beginner to intermediate
Duration: One Hour
Price: $29.99 (Monthly subscription to LinkedIn Learning)
Topics Covered:
Identifying social media goals

Implementing social media marketing strategies

Engaging with audiences

Key social media terms

Gauging conversions
Self-paced: Yes!
If your company isn't on social media these days, you're losing money. Stop wasting significant reach, engagement, and sales by creating an efficient small company social media strategy right now. This course will teach you not only how to create Instagram, LinkedIn, and Facebook pages for your business but also how to optimize them for conversions and get the most out of your social media investment.
8. Post Graduate Program in Digital Marketing
Skill level: Advanced: To be eligible for admission, candidates must have at least two years of digital marketing experience and a bachelor's degree.
Duration: Six months; 5-10 hours per week
Price: $2,250
Topics Covered:
Online reputation management

SEO

PPC strategy

Advanced ad features

Search psychology

Campaign and ad group organization

Keyword research

Content marketing

URL management

Website management and optimization

Web analytics

Language targeting
Self-paced: No!
This course is anything but generic, despite its generic-sounding name. This postgraduate level online Bootcamp offered by Purdue University offers a rigorous introduction to digital marketing as a career. In a few areas, this course differs from the others we've gone over thus far. For one thing, it's a regular college course, which means candidates are chosen rather than an open door policy. It is also taught in regularly scheduled classes and concludes with a Purdue certification.
9. Digital Media and Marketing
Skill level: Advanced—candidates are suggested to have some industry experience before applying for the course.
Duration: 12-month access to the program. The course takes approximately 350 hours to complete
Price: $3,195
Topics Covered:
Duke's curriculum, like the Purdue one we discussed earlier, is an advanced course designed for students who already have some digital marketing experience. The concepts presented are the same as in previous courses, but this course—which requires all students to have Digital Marketing Certified Associate certificates before enrolling—dives deeper into them, teaching students how to execute digital marketing like pros.
10. Digital Marketing Specialist
Skill level: Advanced
Duration: 1-year access
Price: $1,499
Topics Covered:
SEO

Social media mastery

PPC

Content marketing

Web analytics

Mobile and digital strategies

Access to Harvard Business case studies for digital marketing
Self-paced: Yes!
This advanced course will provide you with the knowledge and abilities required to become a professional digital marketing specialist. This course is actually made up of seven separate courses that must be completed for each student to acquire a Master's certification. This comprehensive course offers an all-encompassing foundation for creating a digital marketing profession, providing advanced education in every area that a modern digital marketer needs to know.
Ready to Start a Digital Marketing Course?
Begin your path to become a master marketer to get the conversion rates you seek. These digital marketing courses all offer something a little different, so you should be able to find your way to putting together a great digital marketing strategy.
If you have enjoyed reading this Blog, TWN recommends you to read our Blog on "Learn Digital Marketing - Be a Digital Wizard!" Click on the Image Below!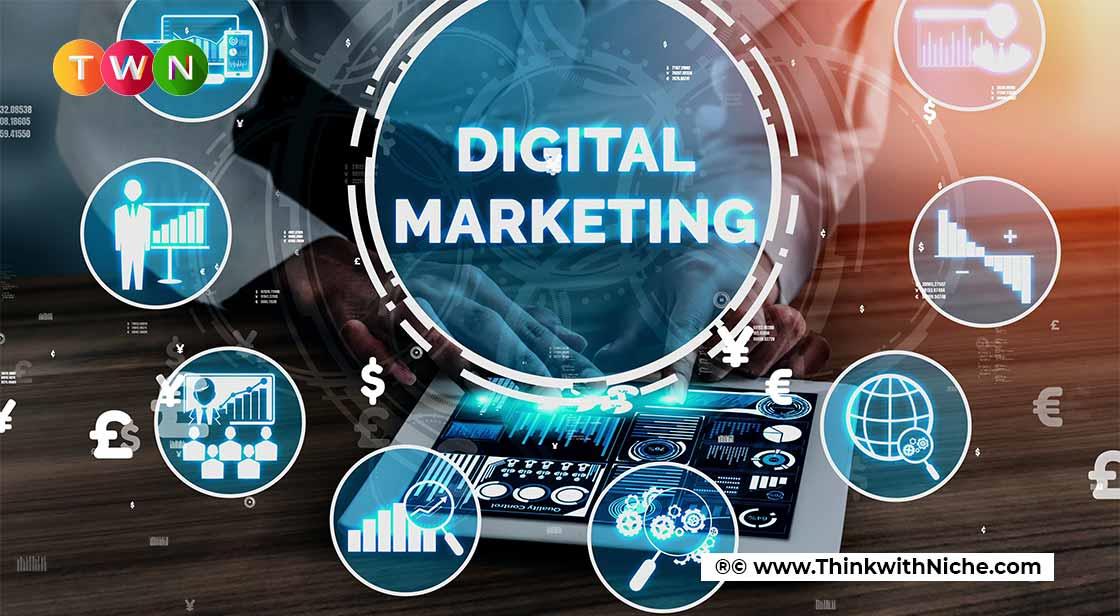 You May Like