Celebrate The Small Industry Day Without Going Out From Home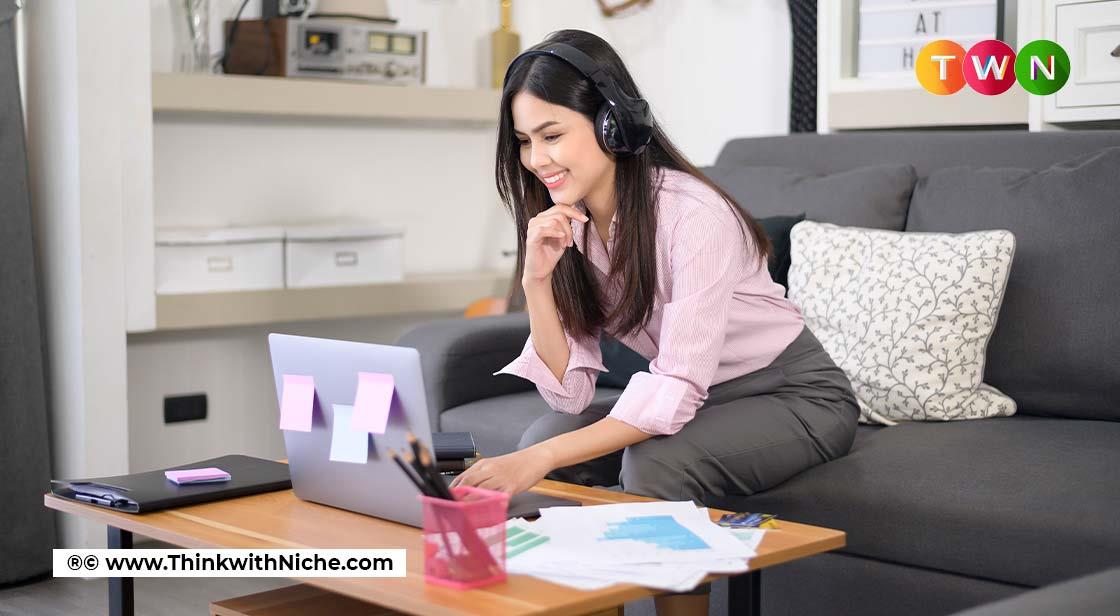 On August 30, every year we celebrate Small Industry Day. Many may think what is the demand of small industry now in this smartest era? Yes, it has the demand, and especially for home-based businesses. Here I am going to help you with some tips, that how you can start a home-based small business. Let's read the article ad start your business from today.
Continue Reading..
We commemorate Small Industry Day on August 30. Why are small businesses so important? Big industries just came over and entered the market during the Industrial Revolution, while tiny industries are the mother of all industries. Cottage industries, paper factories, and other small businesses existed before industrialisation. However, it's a little depressing to learn that everyone emphasises big industries, and as a result, little businesses are falling farther and further behind in this massive market rivalry.
However, because the globe is round, everything needs to come back rolling again; similarly, there is a great urge to establish a small business nowadays, especially with homely moms, students, and many others who are seeking for tiny enterprises to operate in between their hectic schedules.
Today, in honour of Small Industry Day, I'll be discussing various small companies that may be operated from home, as well as suggestions on how to establish a small company from home.
Some Of The Small Businesses That You May Start From Home Include The Following:
YouTube, Photography (Home Décor, Food, Pet, etc.), Online Yoga classes, Consultant, Boutique, DIY Arts and Crafts, Cooking and Food Delivery, Bakery, Freelancing (Resume Writing, Blogging, etc.), Online Teaching, Painting, Jewellery Making, Gardening, Fitness Trainer, Pet Sitting, and many more.
Home-based Small Businesses Are Not Only Fashionable These Days, But They Also Have Several Advantages.
It is a highly time-saving approach to earn because there is no need to go outside; all you have to do is sit at home. This is why working from home is so popular among stay-at-home moms and students.
You don't need a lot of money to establish such home-based small enterprises; in fact, you may start with nothing.
There would be no need to feel pressed; there will be no such stern supervisor to chastise you; you may work whenever you like.
Also, you don't need to do much preparation; you may start your business right now with only a typical mental setup.
So, Let's Get To The Point And Move Forward, Let's See The Tips To Start A Small Business, At Your Home
1. WorkSpace Will Give You The Best Working Environment
Many individuals believe that there is no demand for running a home-based small company and that little work is required. These kinds of ideas are completely incorrect. If you want to establish a small business on your own, you must be well-prepared. And the first thing you need to do is clean up your workspace. Working environment will instil a sense of productivity in you. Always have a separate room or a quiet spot where you can go when you're ready to move on. If you're a writer or a YouTuber, for example, you'll need a quiet space to avoid interruptions in your work. So, first and foremost, set up a distinct workstation and keep a clean working environment.
2. Financial Planning Is The Must
Small home-based companies don't require a lot of capital; you may get started with little or no money. However, you must plan for your financial situation. Make a budget for how much you'll spend on each field. If you're starting a bakery, for example, you'll need to budget for bakery supplies such as flours, eggs, and cocoa powder, as well as baking equipment such as mixers and other equipment. You'll also need to budget for packing and delivery charges, as well as advertising expenditures. Even if you can start your business with little money, make financial plans, such as opening a separate bank account for your firm and managing the loan procedure if necessary. Before you begin, don't forget to complete this step.
3. Make A Proper Business Plan
Planning is something that you must do before beginning any project. If you're going on a trip, you'll need to prepare ahead of time; your normal cooking, studying, and other activities all require planning, so why not business? So, make adequate preparations before starting your home-based business. What kind of business can you start, what are your areas of interest, how can you plan for it, what supplies will you need, when can you start working, how will you design your workplace, and so on. So, instead of leaping without thinking, develop a good strategy.
4. Be Strict With Your Work Schedule
Now, while you're building a decent make, set aside some time to devote to your business. Because you are the owner, manager, and sole proprietor of your company, you have the flexibility to choose your own hours. It might be any time of day, morning or afternoon. However, stick to a rigorous schedule. If you like to work in the afternoon, schedule a time in the afternoon and make sure you don't miss it. Make no excuses for not completing your task. If you're a blogger, stick to it or your job will suffer; don't be lazy and say, "Let's take a day off today, I'm not in the mood for writing, etc." To stay active in your business, stick to your timetable and work on a regular basis.
5. Create An Identity
Another crucial point to bear in mind is this. Each of us has a unique name and surname that we use to identify ourselves. Every major industry, for example, has a domain name, a brand identity, and a logo mark. Make a signature mark as well. If you're going to create an online yoga and fitness training section, give your yoga school a name. Even if it's a home-based yoga centre, it has to have a name.
6. Hire The Helping Hands
You can run most home-based companies on your own, but many of them require assistance. For example, if you want to create a YouTube channel, you may employ a cameraman and a scriptwriter if necessary; the same applies for the culinary, art, and craft industries, among others. You are the best judge of whether or not you require assistance. It does not necessarily imply that you must engage a professional; you may instead enlist the assistance of friends or family members.
7. Don't Forget To Register
You're establishing a tiny home-based business, but that doesn't imply there's no market for it. Your little home-based firm, on the other hand, has the same need as a large industry. This is why you should not miss this step. As soon as feasible, register your company and obtain power. Obtain a business permit. This will also be beneficial in the future. You and your company will be safe for the rest of your lives.
8. Generate Your Business Networks
If you want to flourish, even more, you must take this stage, which entails increasing your contacts and expanding your business network. Your network will assist you in increasing your popularity. You may do this through advertising your business and increasing face-to-face interactions and relationships with people.
So, if you're a busy mother raising a child at home or a student, don't assume you can't accomplish anything; instead, identify your gift and utilise it to develop your home-based small business. On this Small Business Day, I hope you found this blog useful.
You May Like