Can Blockchain Help Fix Supply Chain Problems In 2022?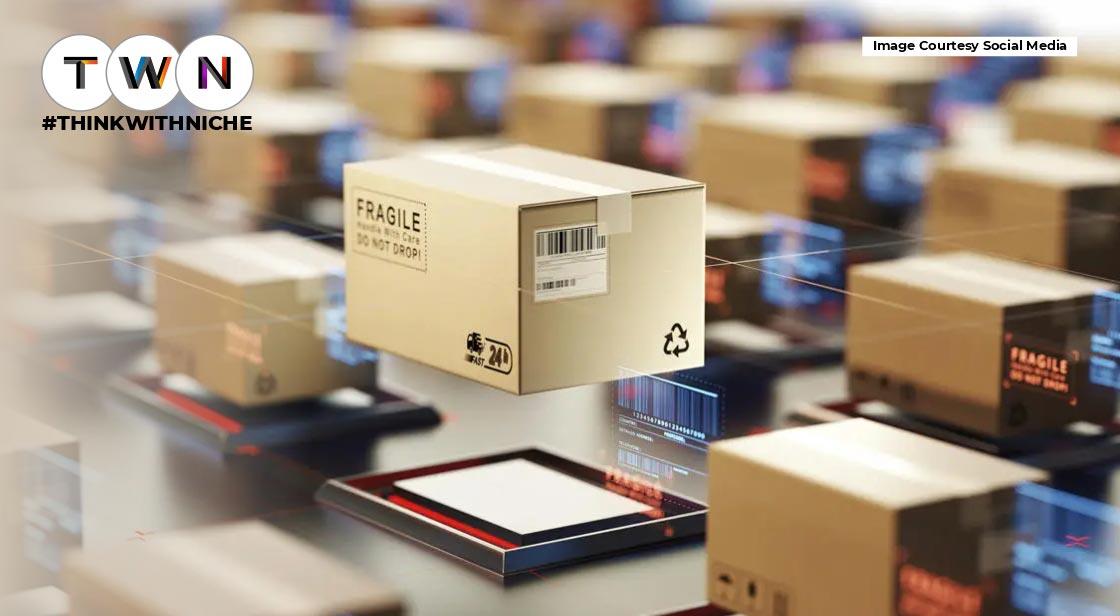 The potential of Blockchain in the supply chain was first discussed several years ago. We were immediately thrown into a cycle full of hope and excitement about what they could do, followed by a period of "trough of despair" where nothing happened as quickly as we wanted. However, this doesn't mean that consortia, startups, and enterprises haven't been working quietly to improve the technology and pushing for its application in ways we might not have anticipated. Blockchain can be used in many supply chain and authenticated provence cases.
Let's just look at global shipping. Around 60,000 cargo vessels transport 90% of goods by sea. 24,000 containers are carried by each cargo vessel. It is easy to see why so many containers are lost at sea each year. What is lost? Everything, from the breakfast bananas and coffee you drank to the microchip inside the device you're reading this on. Blockchain can be used to track your cargo just like Amazon.
You'll notice a serious problem in the global supply chain if you recently went shopping and found an empty shelf that normally stocks your favorite cereals or ice cream.
Continue Reading..
Global supply chains have always been complex and delicate. This has been made more complicated recently by ongoing conflicts and epidemics. Around 90% of the world's goods are shipped via sea using approximately 60,000 cargo vessels, which include 24,000 containers. It's easy to see why everything, from your coffee this morning to the microchip in your smartwatch, can get lost or delayed.
Supply chains were in trouble before the COVID-19 outbreak. Information technology was a key component of businesses' success in facilitating global trade. Global supply chains became more efficient thanks to IT investments in ERP systems and EDI exchanges. There is still much to do, as can be seen by the modern consumer.
Adaptability & Agility in Supply Chain
You can find up to 80% of business information outside the company's walls. There are many people trying to coordinate transactions using different systems that don't communicate well. This creates many challenges because all of these parties need reliable, reliable, timely information about any events that could impact their supply chains, customers, or individual brands.
Modern supply chain IT solutions have an important role in ensuring visibility and sustainability. Multi-level supplier adaption and supply chain agility are becoming more important as multi-level supply networks become more common. Companies will not be able to predict and mitigate disruptions without this visibility.
Next-Gen Blockchains
The next-generation blockchains, which combine blockchain technology and cloud technology, are one way to address supply chain coordination problems. Blockchain technology can be used by businesses to track cargo. In the same way that Amazon customers track orders and shipments, it can also be used by retailers like Amazon. Blockchain technology's greatest value is its ability to allow parties to quickly and securely share data in a decentralized manner.
A gourmet chocolate retailer needs to know the details of its product. This includes when it will arrive and whether it was exposed at temperatures above its melting point. It also needs to know if the cacao beans were ethically sourced or sustainably farmed. This end-to-end view can only be achieved by combining disparate data from different parties, such as cacao bean farmers, warehouses, product transporters, logistics, and retailers.
They Are Concerned With Compliance, Security, And Privacy
Distributed ledgers and next-generation blockchains provide out-of-the-box solutions for data privacy. Data producers can easily decide who can access their data, using simple permission mechanisms. There are many people involved in the supply chain, so it is critical that businesses can not only share their data, but also audit and enforce who has access to their business data. These problems become more urgent when antitrust and competition regulations are in effect.
Sustainability And Traceability In Materials
The UN Economic Commission for Europe and the UN Food and Agriculture Organization joined forces to launch a cotton traceability program using the Ethereum blockchain. The project aims to increase visibility and benefit small family farmers in Latin America.
Because cotton is notoriously difficult to trace back to its origin, this gives garment manufacturers an opportunity to verify the sustainability of their supply chains as well as to perform audits to support Fair Trade claims to consumers or governments.
Benefits
Future-generation blockchains also have other benefits that help supply chain monitoring:
Next-generation blockchains are often delivered in a software-as-a-service (SaaS) form, eliminating the need to manually deploy, secure, maintain, and pay for infrastructure scaled to peak capacity as a prerequisite. SaaS allows all parties to a value chain, regardless of their location, to have the same trusted view and complete view. This is to ensure authenticity and provenance.
Next-generation distributed ledgers and blockchains offer privacy solutions that are out-of-the-box. Data producers can choose who can access their data, using simple permission mechanisms. Businesses need to be able to not only share their data but also audit and enforce who has access to their business data. These problems are made more severe when antitrust or competition laws are in effect.
Next-generation blockchains will be energy- and cost-conscious. They avoid the environmental impact of proofs-of-work systems and can benefit from multi-tenanted cloud architectures. Adopters can also enjoy these cost and carbon footprint benefits.
Challenges That Must Be Resolved
Companies must have the ability to provide unprecedented supply chain information. This includes real-time data about where goods are located, their status, and quality. It is also necessary to understand how a particular goods production process works and what fulfillment requirements it meets.
You May Like