Business lessons we can learn from scam 1992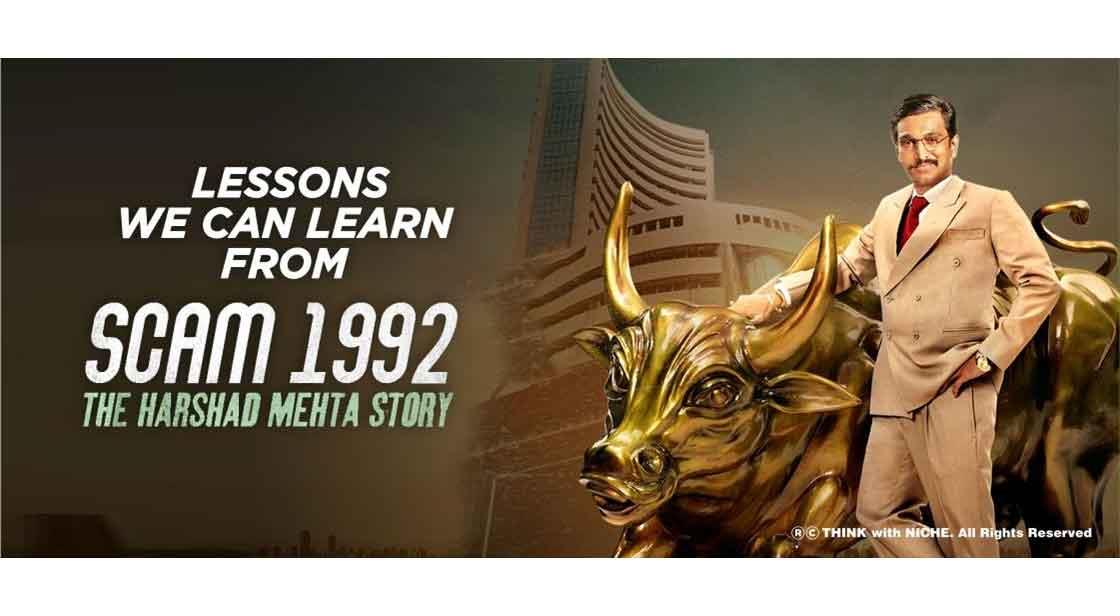 Harshad Mehta has become a household name, especially after the release of the highly popular show, "Scam 1992". But the show isn't simply an entertaining watch; there are lots to learn and take away from it. Here are some important business lessons from Scam 1992. #ThinkwithNiche
Continue Reading..
Scam 1992: The Harshad Mehta Story is one of the most popular and beloved shows in India. The show, which focuses on the journey of stockbroker Harshad Mehta and his rise and subsequent downfall, became the talk of the tinsel town when it debuted last year. People loved everything about the show and it soon became the most-watched Indian show. The story of Harshad Mehta is a gold mine of lessons that we should all be aware of. They are real, important lessons that we must learn. After all, books aren't the only place one can seek knowledge from. There are many places where you can learn important lessons.
Since Harsha Mehta ruled the stock market, most of the lessons that his story teaches us are about money and success, in tangible terms. Harshad, who came from humble beginnings, soon became one of the richest men in India in the 90s. But through unholy means. That's the catch. Harshad is no hero and neither his story is heroic. This is a cautionary tale at best. Let us now take a look at
1. Take Calculated Risks
One thing that made Harshad Mehta reach the top was his ability to calculate things beforehand. Many people are glorifying Harshad's rise and are overlooking the fact that he took a calculated risk. This is a great lesson for young entrepreneurs who may get carried away with a little success and lose sight of the big game.
2. Know What You Are Good At
Harshad Mehta knew he was damn good at making conversations and winning people's confidence. That's how he convinced so many people to buy stocks. That requires a lot of will and wit. Many entrepreneurs today, while coming up with business ideas, forget to take into account their talent and skills. They tend to observe the market but forget to keep an eye on their learnings and capabilities.
3. Have Confidence In Your Business
Confidence is a key to success, or maybe one of the keys. But one definitely needs confidence, not only in their business idea and plan but also in themselves and their team, to build a successful company. No one likes a leader who is unsure of himself and doesn't know the next step or knows the next step but doesn't know how to get there. A leader must be sure of themselves. That's the only way they can gain the confidence of the whole team.
4. Always Function Under The Boundaries of Law
The downfall of Harshad Mehta was brought by the law. He played with it and got his hands burnt very badly. It's no secret that Harshad Mehta tweaked the law and played around it to make his way to the top. This is serious. Nobody, no matter how rich and successful they are, should break the law and exploit people for their selfish gains. Always remember, nobody is above the law. Sooner or later, it catches up.
5. Learn To Take Accountability For Your Mistakes
Harshad Mehta could easily have averted the whole Ince Tax Investigation, had he taken full responsibility of all his mistakes and accepted it. But Harshad's pride and overconfidence comforted him that he'll be fine. That's why it's hugely important to know where you messed up and take instant responsibility for it. No one likes a leader who avoids accountability and lives in their own bubble.
You May Like