Know the Best Places to Live in the USA for Families!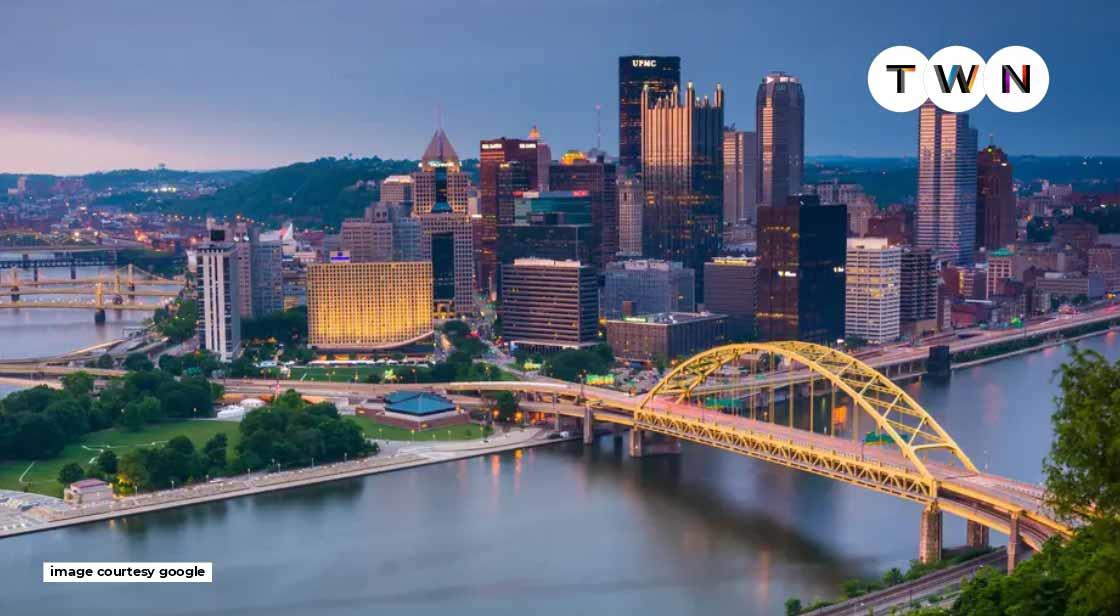 Are you planning to relocate to the USA but are not sure about the new location? You are looking for options to settle down with your family. Do not worry! You complete other formalities. In this blog, we will help you to find the safest place to live in the USA for families. #TWN
Continue Reading..
The United States of America! Wow! The nation of nations! The land where liberty resides. The land where the grand Statue of Liberty resides! Indeed!
It is the land where dreams come true! So, you wish to fulfill your American Dream? You are looking for the Best Places to Raise a family in the USA? Lovely! Come, let us plan it out together!
The American Dream!
America is undoubtedly the place of our dreams! It is the place where we all wish to go! If not to settle down, only to just once touch it with our own eyes! It is one of the most powerful nations in the world. But more than that, it is a trendsetter!
It is rich in resources, facilities, and infrastructure! It boasts of having some of the top universities and educational institutions in the world, like Harvard University and Massachusetts Institute of Technology! It has everything for everyone! So why worry, where would my family move to the USA? If there are mesmerizing skyscrapers, there are wondrous landscapes too. You would feel you can spend your entire life watching the glorious scenery! The artists can find solace in Art Galleries and museums! And how can you forget the land of Mickey Mouse and Donald Duck, the amazing Disneyland? It is a world of its own, but a world filled with only happiness! It is not just one place! America is dotted with fun-filled destinations all over! There are engrossing beaches, and the nightlife is just superb! You can never feel gloomy in America!
Best Places to Live in the USA!
Having said this, we understand that moving to a new location can be very tough, especially if you have a family! It can be a tricky decision. There are many things to consider. You look for a place that is safe, healthy, and comfortable for your family. It is favorable in terms of quality of Life, Affordable Living in USA, education, healthcare, and Job Opportunities! There is no need to worry regarding your relocation to the USA! We have prepared a list of such places for you –
Ann Arbor, Michigan!
Ann Arbor is a city in the western part of Detroit in the state of Michigan. Exquisitely titled Tree Town, the city got its name owing to the dense forests, parks, and suburban areas. AreaVibes.com, the website that ranks places based on livability, described Ann Arbor as 'Extremely Livable.' The review and ranking website, Niche.com also ranked Ann Arbor as one of the 'Best places to raise a family in Michigan.' It attained high scores for its top-class amenities, best schools, and low crime rate! It is also the city where the best hospitals in Michigan are situated.
Affordability: The city is neither too expensive to live in nor too cheap. The cost of goods and groceries is economical. The population is more than 120,000. Most people earn a fairly good income of about $57,697.
Schools: There are some very good schools in Ann Arbor. About 96% of people have earned a high school education, and about 72% have attained a Bachelor's Degree!
Price of Houses: $250,200 approximately; Rent: $1,500 approximately.
Crime Rate: It is much safer than about 44% of cities in the United States.
Boston, MA!
Boston, the Beantown! Laced with Victorian houses, old street lamps, and shops of Dunkin Donuts, Boston, the capital of Massachusetts, got its name due to its fondness for its regional dish of Baked Beans. Though the city has a historical glow, it still has a vibrant youthful color due to the rush of young students seeking admission to MIT and Harvard University.
Boston is famous for its Fenway Park but more because it holds Little Italy, the well-known residence of the Italian community, one of the oldest communities living in Boston. Woof! I can smell Dunkin Donuts! I have to stop here! Wow! The chocolate-filled Donut is so yummy! Anyway, the beautiful Charles River separates Boston from Cambridge, which is home to the famous Harvard University! Boston ranks high as far as safety is concerned. So it is safe and attractive for you and your family.
Healthcare: Boston has the best hospitals in the United States. The doctors provide the best care for patients. So if you are looking for the best cities for families, this is really a good one!
Affordability: Boston is a bit expensive if you think on these lines. The average income of a person should be around $120-900 to enjoy a comfortable life in Boston.
House Price: $43,200; Rent: $1,369
Population: 658,279.
Crime rate: It is safer than 14% of the places in America.
Irvine, CA!
Irvine, located in the Orange County of California, is another city favorable for family living. It is famous for having a plethora of job opportunities, beautiful weather, a family-friendly environment, and a world-class education system. Not to forget the unique nickname - 'Anteaters!' Irvine is known for its beautiful parks, bike paths, and very comfortable and pretty residences. It is a good place for families to live. There are good schools where children can feel happy. Health-wise also, Irvine has some of the best hospitals in the United States.
You cannot have a dull moment in Irvine as a family. The Pretend City Children's Museum has a child-size post office and farm where they can learn and enjoy at the same time. It is indeed one Best Places to settle down in the USA. There is also a Beach for our elders to go and enjoy a comfortable stroll. The Helium Balloon can take you mid-air and help you explore your new home from the skies!
Affordability: Irvine is neither too expensive nor too cheap. It is about 22% less expensive than New York! The monthly expenditure of a family of four averages up to $3689. According to Wallet Hub, Irvine is a happy place to live for families!
Population: 256,877
Prices of Houses: About $864,493
Colorado Springs, CO
Colorado Springs! Wow! The beautiful city still bears its old title 'Little London' with finesse! Located in the Central part of the state of Colorado, it lies at the eastern base of the Rocky Mountains. This mountain town is very attractive in terms of beauty as well as amenities!
Colorado Springs, as you can make out by the name, is a visual delight! It has one of the most beautiful landmarks in the entire United States! It has mesmerizing visuals in every nook and corner of the place. The breathtaking Pikes Peak is just nearby the city. It makes for an exhilarating drive through exotic locales that would welcome you to your new haven! Garden of Gods Park is another wonderful destination. It would help you overcome the pangs of homesickness if any!
Affordability: It is one of the most affordable places to live in Colorado. The working professionals would feel glad because it has more job opportunities than any other place! The average household income of a person here is $56,227. Plus, it has many outdoor activities and houses are also affordable.
Healthcare: Colorado Springs is known for being a place of healing and a healthy lifestyle! The city came into being to help its citizens to get fresh air, lots of sunshine, and the goodness of mineral springs. So, no worries, as far as healthcare is concerned!
Population: 448,759
Prices of Houses: $222,100; Rent: Monthly $958
Crime Rate: It is safer than about 10% cities of in America
Indianapolis, IN!
So, it is time to look around the Naptown! No, no! Do not doze off please! 'Naptown' is the nickname for our very own Indy! I mean Indianapolis, the capital of Indiana! I wish to tell you about a very interesting history behind this nickname. The nickname 'Naptown' dates back to the 1920s when during World War II, the soldiers were posted in the city. They were away from home, and it was here that they found comfort and hospitality at the Service Men's Centers. It was not for anything else but the shelter, friendly environment, and warmth that they enjoyed here, that they affectionately started calling the town 'Naptown!'
We can easily make out the care and warmth this city oozes! It lies at the conjunction of the White River and the Fall Creek! Indianapolis is without a doubt one of the best places to live for the family in 2022. It has a big job market! If you ask about schools, there are some of the best schools in the city! The Speedway High School and Herron High School are brilliant performers in the field of education.
There are several family-friendly activities in Indianapolis. You can enjoy the Museums and the Indianapolis Zoo. The Motor Speedway is the largest auto track in the world. And 'Indy 500' is perhaps the best thing that has happened to Indianapolis! It is the largest single-day sporting event in the world! So there are many things in Indianapolis to keep you busy! You can consider this one as one of the best places to raise a family.
Affordability: According to a personal finance website, Smart Asset, Indianapolis is one of the most affordable large cities in the United States! The monthly cost of a four-member family is $3,188. The approximate household income is $43,101.
Healthcare: You do not have to worry about the health of your loved ones living in Indianapolis. Insurer Anthem, the largest medical school has its base here. It is also the base for Roche Diagnostics and the Parma giant Eli Lily. So feel covered regarding your health problems!
Population: 864,447
Crime Rate: Safer than 2% of the cities of America.
Conclusion
We know you may have confusion and doubts. Where to settle down your family in the USA? It is much more difficult than we think! You and your family have been living and a place. You know the surroundings and the community. Now the sudden change can get stressful for your loved ones. But one thing we can assure you is that the USA has a calming influence. Today, the people of varied cultures live in one place. And we have English, American and Asian communities living together in the USA. So there is not much to worry about! Do not think about where should my family move to in the USA? Now that you know the best places to live in America, just pack your bags and come to the USA with your family! Your American Dream is waiting! Good Luck!
If you have enjoyed reading this Blog, TWN recommends you to read our Blog on "Best Hotels in Las Vegas." Click on the Image Below!
You May Like
Lifestyle and Entertainment

Lifestyle and Entertainment

Lifestyle and Entertainment

Lifestyle and Entertainment