Ayurveda The Trendy Way To Earn Money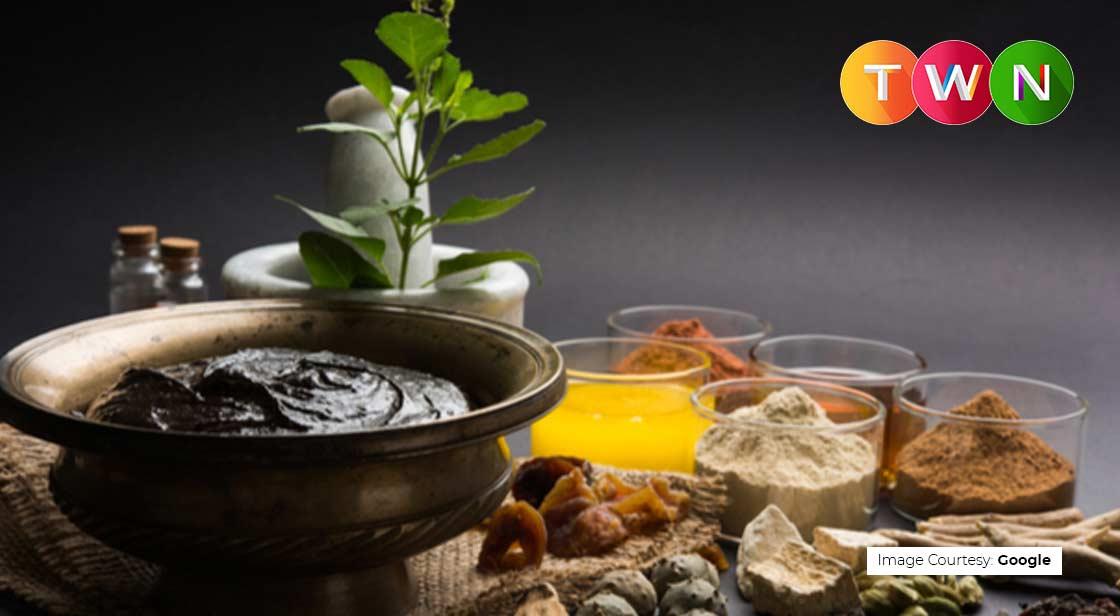 Do you know how herbal products are grabbing the global market day by day? Ayurvedic and herbal products are very much trendy as they have no side effects and have a good impact on health and wellness. Scroll down, read the article and try it.#ThinkWithNiche
Continue Reading..
Ayurvedic and Herbal market is a growing market nowadays. Though, ayurvedic starts in India but recently throughout the world there are a lot of ayurvedic brands. The Herbal Products industry is booming internationally. Manufacturing, distribution, retail, and online retailing are the major profitable field for entrepreneurs. Starting from cosmetics to medicines Ayurveda is grabbing the market everywhere.
1. Herbal Cosmetics
Herbal Cosmetic products in India have been emerging very rapidly. Not only in India but also international cosmetics brands are grabbing herbal cosmetics. India is the forerunner to introduce herbal cosmetics to the world. The demand for herbal cosmetic products is motivating the customers to change their lifestyle, and helping them to be aware of the harm caused to their bodies from using chemical-based cosmetics products. Statistics are saying that the Indian Herbal Cosmetic industry is predicted to reach INR 316 billion by 2022, and $35 billion by 2035. Herbal products are considered to be highly effective in beauty treatments and absolutely with no side effects.
2. Ayurveda Medicine Business
Another active and profitable Ayurveda business is Ayurveda medicines. You can start a wholesale and distribution business for the big Ayurveda companies. There are a lot of Ayurveda companies that need regular distribution. You can also start an Ayurveda medicine retail pharmacy. Unlike allopathic [pharmacy it doesn't need any drug license, only you have to have a trade license. If you want to sell foods products also with Ayurveda medicines then you will require to take FSA registration. Yeah, herbal food products also have a large demand among all the health care persons. You can also turn your herbal company into a franchise.
3. Online Selling of Ayurveda and Herbal Products
E-commerce business is increasing day by day and online purchases of herbals and Ayurveda products and medicines are also growing. You can create your website or an app and start selling Ayurveda products. You will just need a GST number and PAN number for starting your online selling business. Ayurveda and herbal products are really very trendy.
4. Ayurveda Consultancy Firm or Clinic
Depending on your experience and knowledge in Ayurveda, you can start your consultancy business. You can arrange your consultancy clinic and earn good earning by sharing your knowledge and proficiency. Many people want to consult about herbal products before buying them.
5. Gardening and Farming of Herbs
Ayurveda medicines and other products require different kinds of herbs and other materials. If you have farming knowledge then cultivating and planting herbs is also a good business option. You can earn in a much better way compared to traditional farming. You can contact an Ayurveda manufacturer to sell your herbs.
6. Homemade Products
If you know how to make herbal products you can also start a homemade herbal business. Or even you can start learning just now. Ayurveda and herbal products themselves have a large demand and if it comes to homemade products people will surely go crazy to buy them. Now let's see some Ayurveda and herbal products list-
Aloe Vera Gel and Juice
Essential Oils
Chyawanprash
Clove Powder
Herbal Tea
Herbal Incense
Herbal Cough Syrup
Herbal Facial Creams
Herbal Hair Products
Herbal Makeups
Herbal Soap and Shampoo
Herbal Medicines and many more.
Now it's time to know how to start Ayurvedic Business
1. Planning and Market Research
You need to do thorough research and create a business planner before starting the business. Plan for the product, the price, the promotion, and distribution. Research your market, target audiences, competitors and try to come up along with their demands and some exclusivity. Knowing the market is very important.

2. Know Your Herbs
Before jumping into the herbal business, you should know every herb and its usage. You have to decide which products are going to produce and which herbs you will need for that. All the ayurvedic companies use many herbs, like Chamomile, Echinacea, Garlic, Ginger, Gingko Biloba, Ginseng, aloe vera, etc.

3. Customer Survey
Herbal products are desired by consumers when their concerns are related to health. A customer survey will help you create a better relationship and make you aware of all customer problems and needs. You can also start direct communication with the customers and make them know the benefits of herbal products more and more.

4. Affordable Pricing and Proper Packaging
Basically, herbal products are of a little high price. You must keep in mind that the products you are selling don't be overly high priced. Affordable pricing will help you to grab the market more effectively. Also, keep in mind the packaging system, make sure to look at the packaging as it is a herbal product, fill it with green pictures.

5. Offers, Coupons, and Discounts
As previously mentioned, herbal products are a little high in price. So, this is a great way to attract customers with attractive offers and discounts. You can also come up with the idea, buy one get one free.

6. Social Media
Again, comes the matter of promotion. Advertising via social media costs very little and offers other benefits as well. You can also use other media as well for ayurvedic and herbal products. Come up with your own website and give an attractive product demo.
You May Like