8 Best Free Email Marketing Tools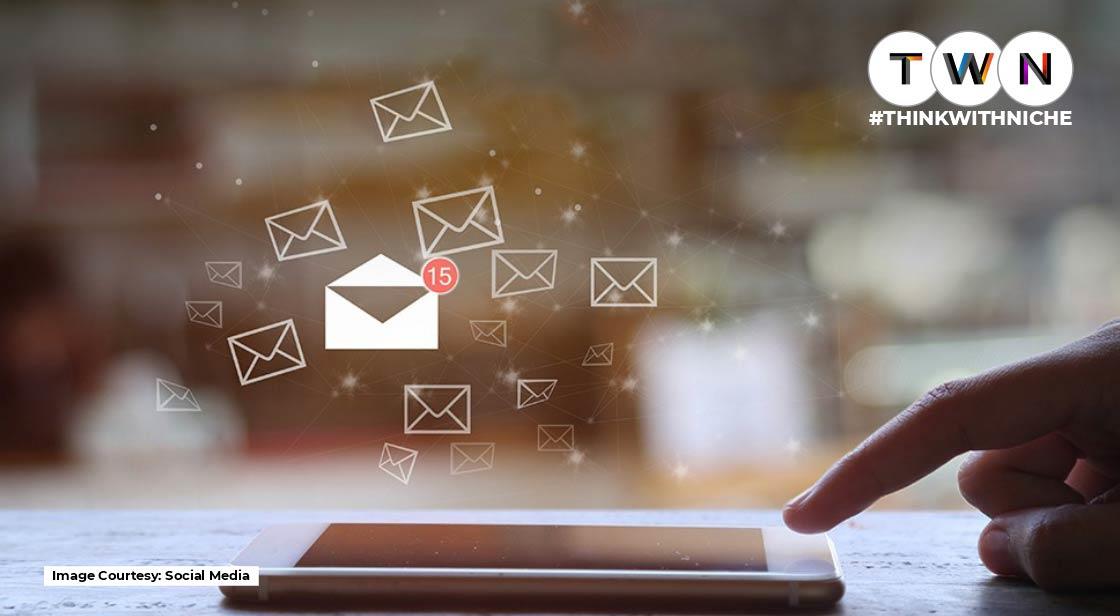 A shoddy, bootstrapped mail-merge spreadsheet serves as many startups and small companies' initial Email Marketing Tools. But when companies expand, so do their marketing requirements. Large Excel files with dirty emails unsubscribe lists, and deliverability ratings soon overwhelm small firms. Startups with little funding want a solution for their email segmentation, email templates, and drip email marketing. While many Email Marketing Companies offer free trials of their services, a select few even offer entirely free email marketing. With these free email marketing tools, small businesses don't need to worry about falling behind on future email marketing trends.
We've compiled a detailed review of the top free email marketing software products available to today's small company experts. Prepare yourself to automate your email marketing for nothing!
Continue Reading..
There are numerous additional Online Marketing Strategies that companies often employ, even though we tend to concentrate on influencer marketing. Email marketing is among the earliest and still one of the most powerful types. Despite the fact that email is a rather old technology, email marketing is still used because it is effective. Many businesses have created email marketing solutions throughout time to aid in automating the process.
High-level automation is obviously going to cost you money, especially if it saves you time and money. Many businesses, nevertheless, are content to provide a free service to small customers. For smaller users, all of the Email Marketing Tools on this list offer a free plan, typically with a limit of 2,000–2,500 subscribers/recipients. The price often increases as the number of subscribers and the number of emails that must be delivered each month increases.
Free Plan: 500 emails monthly maximum
Paid Plans: Starting at $16 per month.
An all-encompassing marketing automation software is Omnisend. However, the free plan is intended for business owners who are just starting to use email marketing to market their goods. While there are only a few foreign SMS credits and Web Push notifications included in the free plan, you can buy more if you need them. If you don't send more than 500 emails per month, the free plan also enables you to deploy email campaigns and automated workflows to communicate with your clients.
You can send 12 times as many messages using the regular plan, along with a certain amount of SMS credits and unlimited Web Push notifications. There is an option to buy more SMS credits if you require them. The number of segments is also much more in the paid plans. For instance, you can configure a flow to automatically contact visitors who arrived at a specific page in your online store but departed or those who left their shopping carts unattended while making a purchase. All plans include features like popup boxes, sign-up boxes, landing pages, and the wheel of fortune, as well as the ability to segment your contact lists, create automation, and employ these tools.
Free Plan: Unlimited monthly emails and up to 2,500 subscribers
Paid plans: beginning at $19 monthly
Amazon SES is used by Email Octopus. It provides every essential component needed for email marketing and automation. The free plan is referred to as the Shrimp Plan, and all of its plans have a "fishy" theme. With this package, you can only run email campaigns that have Email Octopus branding. Only 90 days are recorded for the sending stats. Although Email Octopus allows you to send an unlimited number of emails, once you reach 62,000 emails per month, Amazon starts charging you $0.10 for each additional 1,000 emails.
Email marketing templates are available to any user. There are no restrictions on the number of templates you can upload. You can send basic customized plain text emails with Email Octopus or elegantly created newsletters.
Without using complicated integrations or coding, you may collect email addresses using their hosted forms. As an alternative, you can gather subscriber information on your website without writing a word of code by using their embedded forms or WordPress plugin. Email Octopus offers in-the-moment campaign statistics.
Free Plan: 12,000 emails and up to 1,000 subscribers monthly
Paid plans begin with $10 monthly
MailerLite was created in 2010 to provide companies with an easy-to-use yet effective email solution to aid in their expansion. For those with fewer than 1,000 members who only need basic functionality, it offers a restricted free plan. With the exception of the number of subscribers, all paid plans come with the full feature set (and permit you to send an unlimited amount of emails.
But even with the free subscription, you still get access to lots of helpful tools. These include the rich text editor, the integrated photo editor, and the drag and drop editor. In their file organizer, you may arrange items and make email newsletters that are responsive to mobile devices. You get access to extensive segmentation and email automation, and unlike some of the competition, MailerLite's free plan comes with A/B testing.
Also Read: 7 Top Social Media Platforms To Use For Paid Advertising
Free Plan: 15,000 emails and up to 2,500 subscribers monthly
Paid plans begin with $10 monthly
Sender offers a wide variety of tools to aid in efficient email marketing. The only restrictions on the free plan are the number of subscribers and the maximum number of emails per month.
Because the company makes a point of being GDPR compliant, all of its technical servers and legal organizations are located in the EU.
The software allows you to create attractive emails quickly. Free newsletter templates are available, and you can adjust every component of the design to meet your specific requirements. To add content elements like text, photographs, or videos, you simply select a template from the gallery. The body or subject line of your newsletter can be customized.
Free Plan: 15,000 monthly emails and up to 2,500 subscribers
Paid plans: beginning at $9.85 a month
A multi-channel marketing platform, rather than just an email provider, is what SendPulse bills itself as. With the subscription plans, you may manage a variety of services on the central platform, including Facebook Messenger, Viber, SMS, SMTP, web push, email, and web push. You can send various message kinds separately or put them all together as autoresponders.
Plans at SendPulse are divided based on the services you need. For instance, if you have fewer than 2,500 subscribers and don't want any professional services, it offers a free email marketing plan. Additionally, it provides limitless members with a free Web Push service and limitless web push alerts. On Facebook Messenger, it offers limitless free messages. Via SMTP or API, you can send up to 12,000 emails without charge.
With a drag-and-drop email editor, it has sophisticated email marketing. There are more than 100 pre-made templates in it. With the help of Automation 360, you can configure SMS flows, online push notifications, and email send-outs based on user actions, events, and variables.
Free Plan: 200 emails each day and up to 6,000 emails per month
Paid plans:: beginning at $8.69 a month
Mailjet promotes itself as the email solution for teams that work quickly. As a team, you can generate, edit, and send emails on a single platform. For those who want to send fewer than 6,000 emails each month, it offers a free service. Then, depending on how many emails you intend to send, choose between the Basic or Premium subscriptions, each of which has five pricing tiers. For individuals who send more than 900,000 emails per month, there is a tailored Enterprise price plan with exclusive account management services.
The free plan only has a cap of 6,000 emails sent in total each month, unlike many of these apps, which have no cap on the number of recipients you can email. You have access to a sophisticated email editor and get early campaign statistics.
Free Plan: Up to 5,000 emails per month and a maximum of 5 Authorized Recipients are included in the free plans.
Paid Plans: The monthly price for Mailgun's paid plans begins at $35. A pay-as-you-go flex plan is also available.
Software for email marketing and automation called Mailgun was created with developers in mind. Because the platform lacks a drag-and-drop user interface, it might not be the best email marketing tool for someone with little technological know-how. However, because this platform was created for developers, you'll have total liberty to design your campaigns and emails however you see fit.
Your transactional emails may be sent in bulk with Mailgun since it has a dependable API-first architecture and a strong sending infrastructure with extensive email validation, so you don't have to be concerned that they'll bounce back or go in the spam folder. Additionally, Mailgun offers comprehensive reporting, tracking, and analytics capabilities so you can monitor the effectiveness of your email campaigns.
Free Plans: Up to 100 recipients and 1,000 emails per month are included in Sendwithus's free plan.
Paid Plans: Sendwithus' Lite package, which allows for up to 1,000 recipients and 500,000 emails each month, costs $150 per month.
A service called Sendwithus makes it simpler to send emails using a transactional email service. You may create emails using its user-friendly visual editor. It's a fantastic tool for managing your HTML email templates and for creating emails from your blog articles and announcements that you can send to your mailing list. Sendwithus is a bit technical, which makes setup more difficult, but once it's configured properly, you have a flexible email marketing tool that can pretty much do everything you need it to.
You May Like