6 Interesting Career Choices For Creative Minds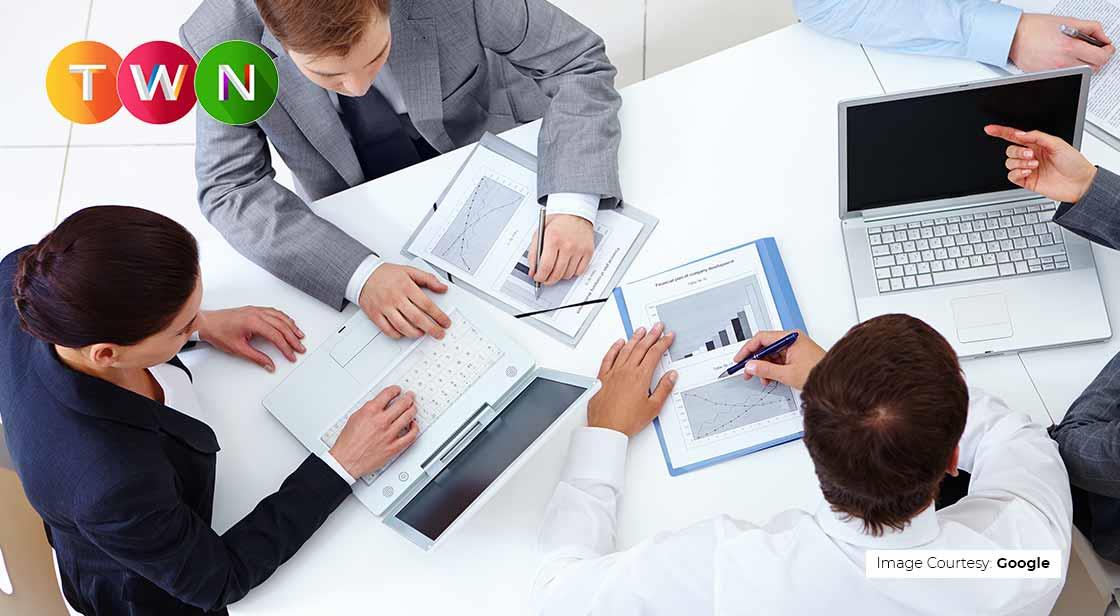 In order to be creative, a person must have imagination, original thought, and knowledge. People who work in creative fields can communicate their ideas, opinions, and knowledge to further a certain purpose. Finding out more about the different careers in the creative industry will help you determine if it's something you're interested in. People that are creative have a variety of abilities that enable them to approach a challenge from a fresh angle.
Today, as more and more people prioritize their passions when deciding on their career path, creative jobs are among the most in demand. Creative people have their own preferences when it comes to their careers. They don't want to take a traditional route to success. They want to create a career in a field where they can make the most of their creativity. So here's presenting you with a list of Creative Jobs For Creative Minds. #ThinkWithNiche.
Continue Reading..
Creative people have a unique perspective on things which is why a traditional corporate life is not the best option for them. They are truly restless creatures who won't mold themselves according to the banal rules of the corporate world. Most creative people look for flexible jobs where they don't have to act like they are working under a dictator. On top of that, they demand creative and inspiring collaboration with people who bring something unique to the table. And let's face it, the corporate world offers a lot of things but individuality is not it.
To communicate with an audience, creative jobs necessitate the use of the theatrical expression, written expression, and musical expression. They produce material to convey ideas, inspire people, or arouse a certain feeling like urgency, joy, grief, or even anger. They coordinate their creative viewpoints with their professional objectives to participate in the media, construction, design, or even marketing.
Apart from this, creative minds also look for job opportunities where the work doesn't become stale after a period. This is very important and hence there are some interesting career choices that will only suit the palate of creative people only. But before we do that, we'd like to bust a myth, which is that "creative jobs" pay less. In fact, some of the highest-paying jobs are creative jobs. Now let's take a look at the list.
1. Art Directors
Art Direction is an important field in arts. Art directors play a huge role in the creative decisions taken while making a film, advertisement, marketing, graphic designing, television, etc. Most of their job comprises deciding which artistic elements to use. Art directors get paid well, around 6-9 lakhs per annum for beginners. An art director utilizes visual components to arouse the emotions and feelings of the audience toward artistic production. They comprehend the director's or client's objectives, collaborate with colleagues to come up with ideas, and produce an experience that successfully transmits the desired message. An art director may work in a variety of industries, such as publishing, journalism, films, and advertising.
2. Copywriters
Copywriters work for advertising agencies and handle the marketing of brands. Copywriter research and write/create content for the purpose of advertising goods and services. Copywriting offers great career opportunities for creative people who have a talent for writing catchy stuff. This is one of the highest-paying jobs in advertising. They write text for promotional materials including posters, blog posts, and even movies. To ensure that the marketing material meets customer needs, a copywriter works in collaboration with designers and art directors.
3. Interior Designer
Interior Designing has slowly become one of the most attractive jobs out there. For people who have an eye for color and decor, this one's a perfect job for them. Interior Designers work on designing the interior part of the house and their job is to fulfill the demands of their clients and work to make the interior of a house aesthetically pleasing. Interior Designing offers great career opportunities and a good income. Since you are influencing and establishing the tone for people's homes and lives, interior design is not just a creative profession but also a very gratifying one. Colors, textures, furnishings, and other elements are used by interior designers. They may choose to specialize in particular fields, such as kitchen or office design. Since it is a well-liked profession, interior designers have a broad range of educational options.
4. Illustrator
One of the most creative jobs on this list, an Illustrator works to create interesting artwork for books, magazines, websites, advertising projects, etc. An illustrator works mostly as a freelancer and gets projects through individual clients. Illustrators use their passion for painting and drawing to build successful careers. There are many great career opportunities for an illustrator in this digital age. Illustrators use their passion for painting and drawing to build successful careers. Photoshop, CorelDRAW, and other platforms with a tech focus can help illustrators remain on top of the latest trends. Illustration professionals can create rich careers by becoming proficient on these platforms.
5. Marketing Manager
If you are into marketing and advertising, this one's just for you. A marketing manager overlooks the marketing decisions of a company and comes up with strategies and marketing plans to achieve the company's goal. Marketing managers also work with advertising and promotional teams to fulfill the target of a company. An advertising manager is in charge of planning, developing, and implementing marketing campaigns across media. Before sending the team's creations to the clients for approval, they review the campaigns. Additionally, they keep tabs on the campaign's performance in radio, television, print, and digital media.
6. Web Developer
We live in the golden age of the Internet and if there's one job that would never go out of fashion, that is of a web developer. Web Developers create websites for companies. Any website requires a heavy dose of coding on the backend, and that's exactly where a web developer comes in. Although web development and web design have many things in common, they also have some significant differences. The front end of a website is dealt with by web design, which is concerned with aesthetics and user experience. On the other side, web development focuses on creating the technical front-end and/or back-end code that drives site functionality. Web developers may focus only on writing front-end, back-end, or both kinds of code, and many contemporary professions additionally call for overlap with web design. These specialists could freelance on their own or with marketing or IT departments.
You May Like