6 Best Freelance Websites For Jobs In 2022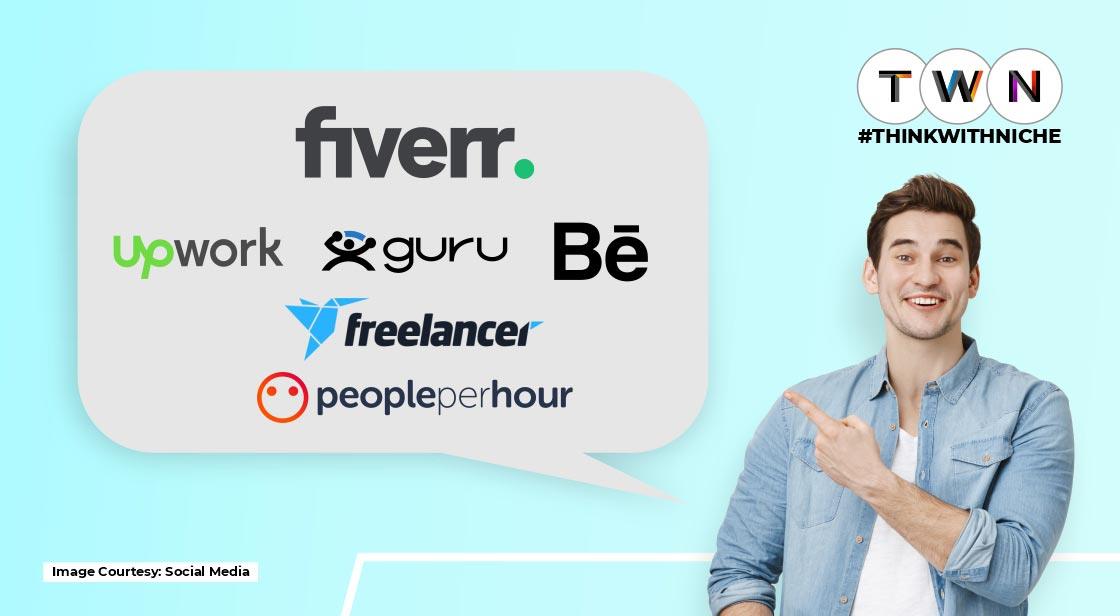 For many people, freelancing seems attractive. You can choose where you wish to work and establish your own hours. You will, however, spend more time looking for clients than really working if you don't discover suitable Freelance Jobs Online. Any freelancer can tell you a story. You may try starting out at the bottom and working for pennies to earn enough positive reviews on a certain website. As an alternative, you might begin on the appropriate Freelance Job Site and start earning instantly sufficient income to support yourself. Freelancers have the flexibility of selecting their projects, workloads, and clients. In the wake of the COVID-19 outbreak, businesses are increasing their hiring of freelancers to help meet their demand for work. If you've been searching for job opportunities as a freelancer, then you are aware of how daunting the job is even if you've made your own web-based portfolio. But don't worry, in this post, we'll highlight the top websites for freelancers.
Continue Reading..
Unemployment has affected practically every region of the world. Although things have improved, the consequences are still evident. Due to the current circumstances, many successful businesses had to cease operations, reduce the number of employees, or reduce employee compensation. The economy increasingly recognizes the necessity for digital transformation. Additionally, more and more people are looking for ways to work from home. The market for freelancers is growing rapidly. A growing number of people are opting out of the traditional 9-5 and utilizing the skills they have to be marketable and freelance online.
There are websites that provide freelance employment to people, allowing them to make a nice salary even while remaining in their homes. Before we start let's understand some important aspects of freelance work.
If you are considering starting working full-time as a freelancer, you must set out your objectives. Doing this won't benefit you over time. Keep in mind that freelance work is a business and, as with all businesses you must set out your goals prior to getting going.
Define Your Purpose
For example, is it possible to start an extra job to earn more cash? If yes, what's the minimum amount you'd like to make each month? If not, are you able to get through the first few months without a regular stream of revenue?
Determine Your Competency Define Your Skill
Next, you must establish your abilities. There are many people looking for different kinds of jobs online So you must determine which jobs are compatible with your abilities. If you're good in, for instance, web development, then you'll need to determine what type of projects you're going to undertake. Consider any interests you enjoy or self-taught abilities you could sell. Create a list of your skills that are marketable prior to launching your search on various websites.
Determine Your Clientele
What type of clients are you looking to work with? SMBs or individuals? If you begin putting bids on various freelance websites you'll realize that there are all sorts of clients available. It is essential to create an impressive profile before you begin making contact with the ideal clients who could benefit from your products.
Set An Amount
Then, you'll need to determine a price for yourself. What's the cheapest price you're willing to pay for your project? Study the market and then use your personal skill level to set prices. That will allow it to be simple for you to submit bids on various types of projects.
Let's take a look at the most popular freelance sites online.
Upwork might be among the top freelance sites to find jobs, no matter what kind or type of freelancer. People working in web development, graphic design, as well as customer service and even writing for freelance will discover that Upwork has a lot to offer. The seemingly never-ending stream of job vacancies is regularly up-to-date. From small-scale businesses to massive corporations, a variety of businesses are seeking to recruit freelancers from various areas, including freelance writers and freelance designers.
Upwork, previously called Elance-oDesk is a bit of a learning curve once you begin to set up. You'll need to master the art of writing powerful proposals, and you might need to offer less than the rate of pay to improve your feedback score. There are many freelance opportunities available on Upwork, yet there's a huge crowd that is competing for these jobs. If you're not an Upwork star, bidding for the project with 30 offers isn't worth the effort.
There are a few freelance designers who get lots of work through Upwork and are able to score projects after projects. Upwork is definitely worth your time as it can provide huge profits after you've established yourself on the platform for freelancers.
Fiverr is an online service that brings freelancers to business owners who are looking for services for various digital projects which include web design as well as content writing and voice-overs. The website for freelancers provides an easy way for freelancers as well as business owners to connect with each other. It is important to note that on the site freelancers are identified as sellers and their services are called gigs and business owners are buyers. Instead of making bids sellers can sign up for free, post their projects, and then set their own prices. Buyers can then browse through the various categories and make a buy. When a customer purchases an item and the system debits their account and places the funds on hold. The system then takes a commission and pays freelancers 80% of the price they are offered. Based on the freelancer's selling level It can take as long as 14 days to get their money. There are a variety of choices to withdraw payments including debit card PayPal or wire transfer. Fiverr offers a wide range of sales possibilities with 3.42 million customers. There aren't any hourly fees or project-based pricing. allows you to choose.
Sellers can be assured of secure transactions with an SSL certificate that safeguards personal and billing details. In addition, there is 24/7 customer support that is always available to assist.
It is possible that we are biased about WriterAccess as it is currently part of the company called Rock Content company However, the truth of the matter is that it's a fantastic site for finding freelance writing opportunities for novice writers and more experienced writers.
The writers are thoroughly vetted to make sure they're in line with the platform's rigorous quality standards for waiting. Anyone who is interested in working on the WriterAccess platform is required to register an account and pass an essay test. After you have completed and reviewed the results of this test after which after reviewing and completing the test, WriterAccess team will award the test a rating of 2 and 6 stars. Your star rating determines the types of projects you're qualified for and the amount of money you're able to earn when working on the platform.
You can improve your score in the long run by doing top-quality tasks and completing your projects on time. The platform uses the AI-style matching technique of casting calls and keyword search to help customers to locate writers.
Contently is frequently referred to be among the top freelance sites to locate jobs that pay well. There are many customers on Contently that provide jobs across various fields, including healthcare, finance, and technology. To be a freelance writer on Contently You will have to create a profile for free and develop an impressive portfolio. After that, you are waiting for a prospective client to reach out to you regarding potential freelance assignments. Remember that it could take some time to put your portfolio on Contently. You have to include writing samples, the type of writing, abilities, and much more. But, at the end of the day, it's worth the effort.
Keep in mind that the more information you include on your resume the better chances you stand of being discovered by potential customers and landing the job you've always wanted. It is not possible to look for jobs the way you do on other platforms, but customers are able to find you.
Freelancer.com is another high-quality freelance site where freelancers have access to various jobs in various industries, such as marketing on social media web development, web design, and other content-related tasks. A lot of large companies utilize Freelancer.com for their work, including IBM, Google, and Amazon. The process of registering as a freelancer through the site will require certain background details including work experience, education level, and abilities. It will give you access to freelance work opportunities, in addition to contests you are able to participate in for a chance to earn money, as well as reviews.
Freelancer.com accepts the 10 percent commission fee out of the overall price. This is applicable to contests as well as fixed projects. One of the things freelancers love about Freelancer.com is the fact that it comes with an application for mobile phones. It's also completely free, but you can pay for a version that gives prior access to listings, as well as lower commission costs.
There is a claim that freelancers who join the Preferred Freelancer Program make an extra $1,000 over the course of six months.
Toptal is a freelancing platform that aims to find the highest 3% of talent. They use a strict screening procedure, and only accept only a handful of applicants from the thousands of applications they receive every month. This is just one of the many aspects that set this site distinct from other sites for freelance jobs. If, for instance, you're able to pass the daunting process of onboarding, it's likely that you'll get the chance to collaborate with some of the biggest brands like Shopify as well as Airbnb.
Remember that if you're looking to join that Toptal concentrates on developers, designers product managers, project managers, as well as finance professionals. If you are in any of the categories listed above and would like access to the best projects and services, this is the ideal starting point.
You May Like