Recovering From The Shecession : Startup Advice For Female Entrepreneurs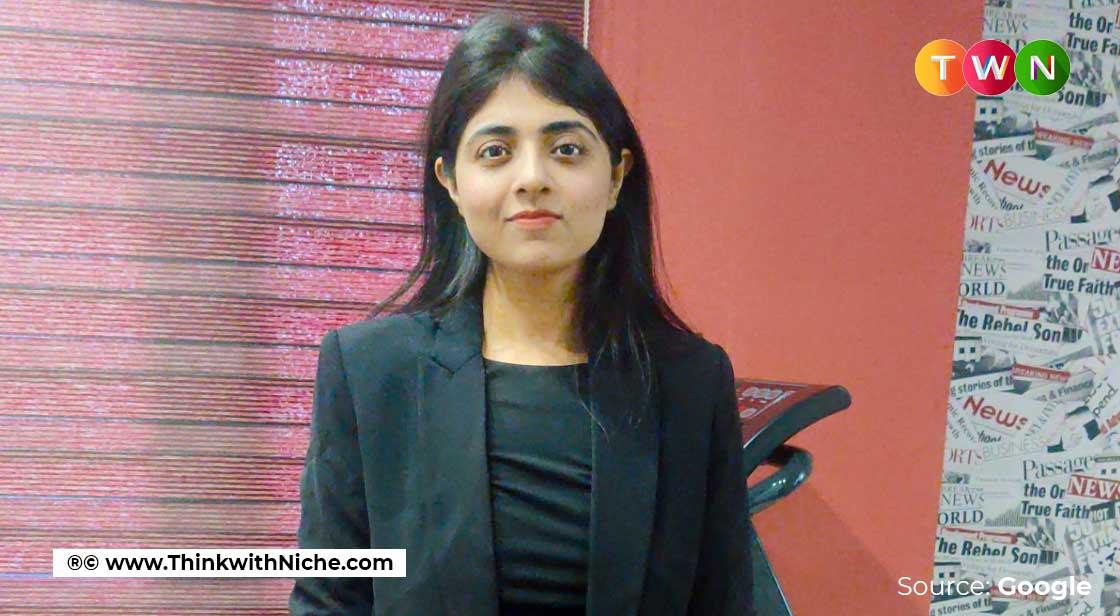 Covid-19 has had a significant influence on business all over the world, and women, in particular, have felt the effects of the current economic situation. According to the Institute for Women's Policy Research, women's nonfarm payroll jobs were 5.27 million fewer in November 2020 than they were in February, while men's nonfarm payroll jobs were 4.57 million lower.#ThinkWithNiche
Continue Reading..
"The Shecession" has offered women compelling reasons to explore starting their own businesses and taking charge of their lives. Although the ebbs and flows of Covid-19 continue to generate uncertainty, job growth is anticipated to increase in 2021.
Women should be encouraged to create their own enterprises and attaining their goals as entrepreneurs. There will be challenges, as with any opportunity.
I've created a list of valuable startup recommendations to assist female entrepreneurs in getting their firms off the ground.
1. Realize Risks Come With The Territory
As an entrepreneur, I've experienced both successes and failures. Risks must be recognized ahead of time in order to reduce their impact if they occur. Many women (and men) are afraid of starting their own business because they are afraid of failing. Fear isn't necessarily a bad thing when it encourages you to learn as much as you can. It helps you to learn about what could not go as planned. Fear should not prevent you from pursuing your ambitions as long as there is a chance of failure. Be cautious, but keep in mind that every successful entrepreneur has faced risks at some time in their career.
2. Follow Your Passion With Fervour and Common Sense
Because it takes a lot of time and energy to start a business, being enthusiastic about what you do makes it far more fascinating and rewarding. Make a company out of your hobbies, abilities, and expertise, and you'll more likely to stay with it. If you want to be a successful female entrepreneur, start your business with your passion in mind. If you want to establish a business, you must first identify a market need and demand for your concept. To guarantee that your products and services are well-received by customers, whether you're altering an existing concept or developing something new, it's critical that you do your study and do market research.
3. Talk It Up!
Your new enterprise should be made known to as many people as possible. This includes family members, former employers, friends of friends, neighbors, bankers, local grocery store staff, gym acquaintances, and anybody else that comes to mind. Start talking about it to make the most of your time. Positive word-of-mouth may have a significant impact on an organization's market visibility. People will understand why you may not be as socially involved as you once were if they are aware of your entrepreneurial endeavors. Setting clear expectations with friends and family can help you avoid conflict and develop a foundation of trust.
4. Begin Bootstrapping
Controlled spending is critical when establishing a new business. More significantly, the less money you spend upfront, the better your cash flow will be to assist you to get through what might be a difficult ramp-up period.
Instead of paying for a leased or purchased office or retail location, consider starting your business online (e-commerce)!
You may conduct yourself from the comfort of your own home. With all of the technology available, it is very convenient. Check with your local jurisdiction's zoning rules to ensure that your operations are legal.
Make an effort to be frugal. Prioritize the acquisition of "must-have" equipment and supplies, over "good to have" equipment and supplies. Consider purchasing used equipment and furnishings that are in good condition and less expensive than brand-new equipment and furniture. Being thrifty will always be fashionable.
If you need assistance with your company's tasks, consider employing freelancers or independent contractors. There are numerous benefits to doing so. Particularly if your workload changes then you don't want to be saddled with the ongoing compliance responsibilities of managing payroll.
Take a part-time job and work on your business in the evenings and weekends. You'll have a steady stream of income for your family as your company grows.
5. Don't Be A Hero; Find A Mentor Who Can Help Guide You
Women entrepreneurs have many places to turn to for advice as they establish and expand their enterprises. Free mentoring is available via Women's Economic Ventures, SCORE, and your local Small Business Development Center (SBDC). Furthermore, local community colleges frequently provide low-cost courses in entrepreneurship, general accounting and book-keeping, marketing, and business management. Joining professional women's clubs that link you with other female entrepreneurs is also an option.
6. Be Patient
There is no such thing as "overnight success," which is one of the most important startup advice for female entrepreneurs. Maintain your attention and patience throughout the procedure, and don't give up. Be prepared for bumps in the road as you handle the opportunities and challenges of starting a business. Many of us have grown accustomed to instant gratification as a result of the digital environment in which we live and work. Building a business, on the other hand, takes time. When things don't go as planned, it's critical to accept the situation and not become disappointed.
7. Have Positive Mindset
My life is guided by two mantras. These will be simple for you to grasp:
Make every effort to achieve your vision and objectives.
The only alternatives are to make time, show up, and act.
Even in times of economic uncertainty, like the "She-cession," it is easy to lose hope and let feelings of failure take over. In any event, I strongly recommend that you discover your inner strength and embrace these mantras as well! My prediction is that you'll find them to be a valuable benefit to you both personally and professionally.
You May Like