5 Hacks To Become A Seven-figure Influencer Of That Niche That You Hold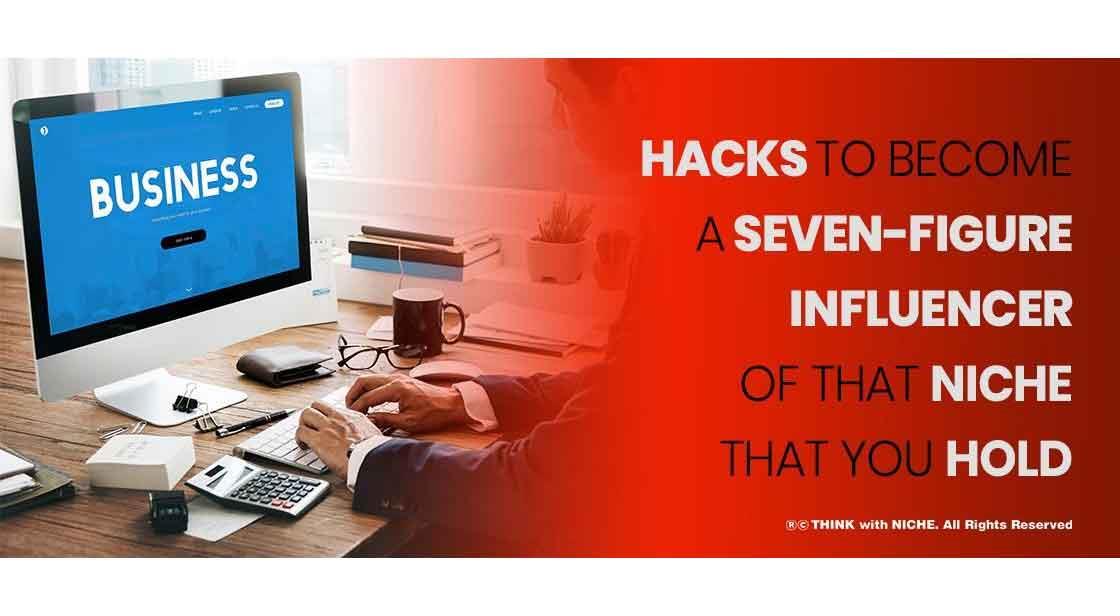 It is not an easy task to become an expert and serving your viewers or audiences. Standing out in any platform or industry is difficult but let's reveal the truth. It's not impossible. #ThinkWithNiche
Continue Reading..
"Influencer" in today's era can be connected to almost anything related to industry celebrities, content creators, musicians, authors, etc. They have successfully ventured to enthrall a large following when it comes to digital platforms such as social media. In the same way, it is also related to the entrepreneurs and business owners when it comes to building a brand and strengthen the connectivity with the audience or viewers. Here we present a few hacks that can help you to venture your dreams of becoming a seven-figure influencer of that niche that you hold.
Perspective
Your voice needs to be heard when it comes to presenting your perspective that helps in building an influence to create a persona in any niche. With the understanding and sharing of perspectives, your views and goals that you set help you in attracting people who have a like mindset. They will be keen on knowing about your doing and what you trade on. influencers who present their views form an emotional connection building loyalty with their customers.
Your Story
Customers are becoming aware and curious to know more about the businesses that they are buying from. It is important to share your story every day over different topics like how you started your company or what you did for a living before you started your business. It idea has been used by Sara Blakely, the founder of Spanx which has helped her in connecting with her viewers more closely.
Content That Is Entertaining
In today's world, most entrepreneurs are busy focusing on educational and informative content but they forget that there are lots more to cover apart from what others are covering. People tend to get bored when they come across almost the same content. It is always best to sell new ideas to the audience that are not only fun but also creating a refreshing mindset amongst the viewers.
One Should Have An Access To You
It takes time to stand out in any industry. There are many influencers and celebrities who do not connect to the public anymore as they cannot be reached. The first way to build an influencing aura is by connecting with people by responding to their comments on your post. The reply via DM and retweeting can turn out to be a boon. These not only forms identity but also a token of gratitude from your side.
Partnership With Influencers
To increase the growth amongst the audience, partnerships with different influencers are important. Everyone prefers competition but healthy competition is always worth it. We all have something to learn from the other. When you connect with your fellow influencer, it not only creates a brand engagement but also helps in reaching your growth to many people through your profile or theirs.
Conclusion
In today's world, customers are preferring to be more selective about the companies or the businesses that they are inclining towards. It should be a priority to indulge these strategies that can help your brand to create its identity in your niche. It can help your brand to stand out with positivity.
You May Like
Marketing and Communications

Marketing and Communications

Marketing and Communications

Marketing and Communications