5 great apps that were developed by Indians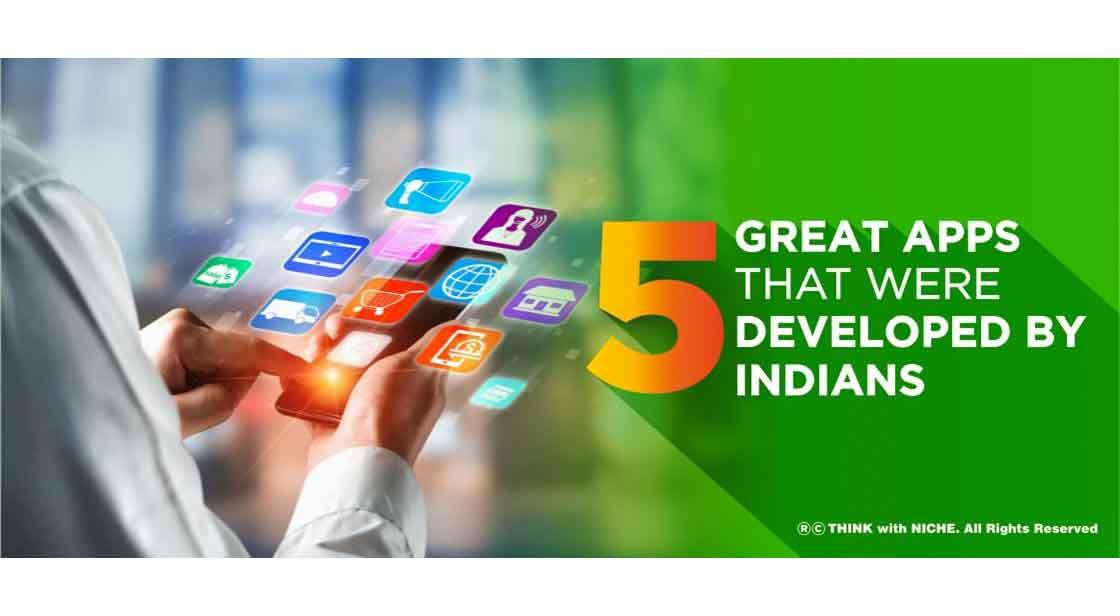 Indians are known around the world as a brilliant species, has created a name for ourselves in the technology industry. There plenty of international companies led by Indian technologists. However, India is responsible for a large number of apps that we use on a daily basis. Let's find out more about them.. #ThinWithniche
Continue Reading..
Indians are known to be smart when it comes to education and technology. We are at the forefront of many tech companies and many Indians work for big companies such as Google, Facebook, etc as developers and coders. Many young Indians who have taken engineering or coding as their profession have made a name for their community across the globe with their knowledge and skills. The whole world agrees that Indians are at the forefront of app developing and coding. That's why you'd be surprised to hear that so many of the apps that the world uses on a daily basis have been developed by Indians.
Despite doing all the hard work and coming up with the best of apps, many Indians are oblivious to the fact that many of the best-rated apps today have been developed by Indians. So that's why we have prepared a list of apps that have been developed by Indians. Let's go.
1. Iris
Iris is 'Siri' but for Android users. This voice recognition artificial intelligence allows users to access multiple features on their smartphones just like Siri. The app has been developed by a Bangalore-based company called Dextera and is used by millions of Android users. Dextera enjoyed quite the fame but unfortunately, the developers scrapped the app as they are working on a new update.
2. 360 panorama
Pictures of panorama have recently gone viral. Everyone is taking pictures of the panorama from their travels throughout the world. The software was created by Occipital, an Indian company, and it has been a big success. It allows others to see the entire view of the person who took the picture.
3. Paytm
How could one of the most widely used online payment apps be left off this list? Following in PayPal's footsteps, Paytm, an India-based app has become synonymous with online payment in India and is giving big competition to international online payment apps. The founder of Paytm, Vijay Shekhar Sharma has become one of the youngest billionaires in the world. Now Paytm has even gone to other countries and offers tons of online features such as flight bookings, internet recharge, online bill payment, etc.
4. Zomato
Again, one of the most used apps in India right now has been developed by an Indian trio, namely Deepinder Goyal, Pankaj Chaddah, and Gunjan Patidar. The app is one of the largest online food ordering apps ever and operates in more than 19 countries. Zomato covers now more than 30,000 restaurants across India and is the top food ordering apps here.
5.DailyHunt
Dailyhunt is a news-oriented app that suggests all the recent and trending news so you get all the news in one place. The app was previously called Newshunt and was developed by Indian developers and collects news from more than 87 newspapers. It also collects news in more than 11 languages and offers ebooks in more than 50 languages. The app is one of the most famous apps in India with more than 40 million users.
You May Like
Innovation and Technology

Innovation and Technology

Innovation and Technology

Innovation and Technology