2019 Color Trends That Are Storming The Creative Space In 2021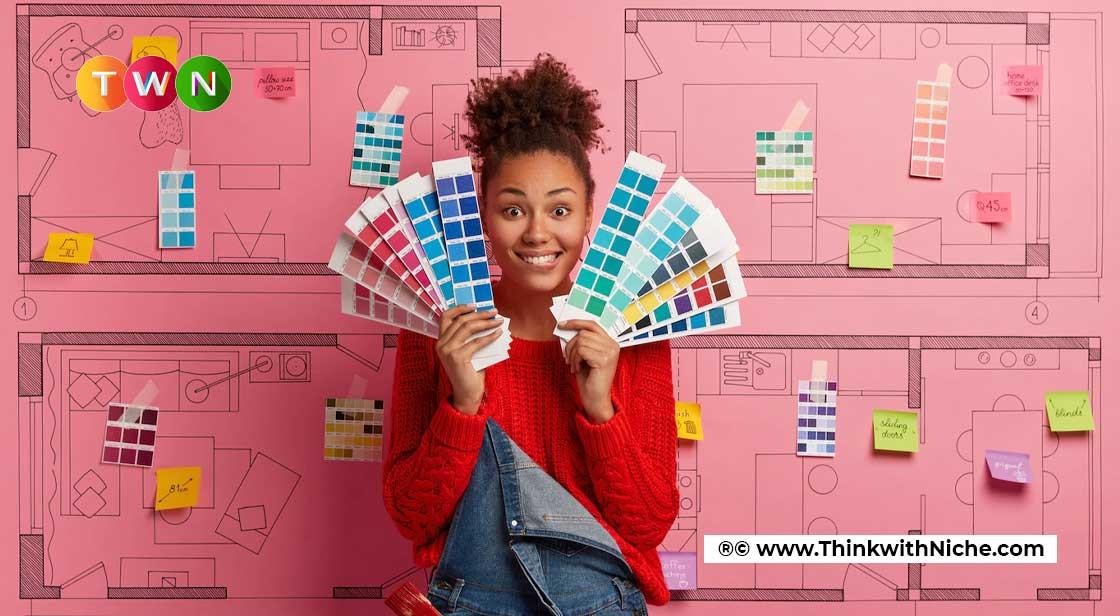 Color has always been an important part of our lives. Different people relate to colors differently. Since each hue exudes a clutch of feelings, mood, energy, and memories attached to it, we will notice that with changing times, colors display a whole new meaning too. Here is the list of few more emerging color trends. #ThinkWithNiche
Continue Reading..
Ever since Pantone announced "living coral" as the color of the year, fashion influencers and designers for that matter had a new reason to celebrate. Various colors favor a lot of experimentation in the fashion industry or otherwise. With changing trends and new colors taking the world by storm, 2019's list of color trends has emerged and is still going strong in the artistry world.
Gold Color Trend
While the creative world demands certain luxury, the color "gold" remains at the top of the game. While designers often prefer gold-plated expensive material, social media influencers' selfie game has always been an A-lister, they refine their selfies with a golden-hour glow. And as a matter of fact, we always go for gold jewelry as it looks richer.
Natural Green Color Trend
Most of the time you will notice artists hooked onto nature and some wonder why the green color remains the color of life and connects the world together. The color arouses feelings of harmony, peace, and balance. Natural green has also started dominating lifestyle designs and has slowly made its way into our workspace and other creative activities.
Neon Color Trend
Since neons are raging the catwalks, they are taking away all the limelight. "Neon green" is being consumed by all the giant fashion labels. The latest in this trend is emerging pop star Billie Eilish. She is known to have green as her statement color. Neon green flashes from her head-to-toe. This color is also being used in workspaces to make the artwork look more appealing and vibrant.
Neons are like lifesavers. They are fresh in-store and may always come in handy. Many artists in the makeup world or the fashion world prefer all neon pinks, blues, or greens. Jeremy Scott for that matter is in full swing in order to influence other artists with his quintessential style that includes a lot of neon designs. Neons are leveling the heat in the fashion industry or otherwise.
Cobalt Blue Color Trend
We are never tired of cobalt blue. They never go out of style in the photography world. Many neon-themed designs carry cobalt blue which is a perfect blend of magical energy.
Yellow Color Trend
You might not like the sunny-side-up but yellow always remain fresh to our eyes. So many Instagram users are filling and decorating their feeds with yellow aesthetics. They also bring a little ray of sunshine and add pop to the artistry world. Nobody in 2020 has dared to ditch the color yellow.
Tangerine Color Trend
All types of orange have become omnipresent. You will see the classic Tangerine color being worn by all celebs on the red carpet. Tangerine is also being employed in workspaces to make their space look more alluring and creative. Tangerine can be found in various forms; its hues are highlighted differently. This color is the happiest and the most vibrant color that you will see now. It brings so much warmth and good energy.
Some tips before going about the colors fit for your businesses. Before you pick a color, collect all your facts and perceptions about the audiences, do your research on what color audiences would prefer if they land up on your blogs or products and services. It is also best to take expert advice from the industry.
These were the best color trends that stormed the world. You can use either of these colors to make things work for your upcoming ventures. Since they are liked by the audience, you don't have to think twice before selecting either of these. Last year brought a lot of vigor and vibrancy when it was all about color talk. You can give depth and a definition to your start-ups with these edgy and on-trend colors that took the world by storm in 2019. These colors are here to stay and fresh in people's minds.
You May Like