10 Home and Garden Furniture Tips That Will Make A Difference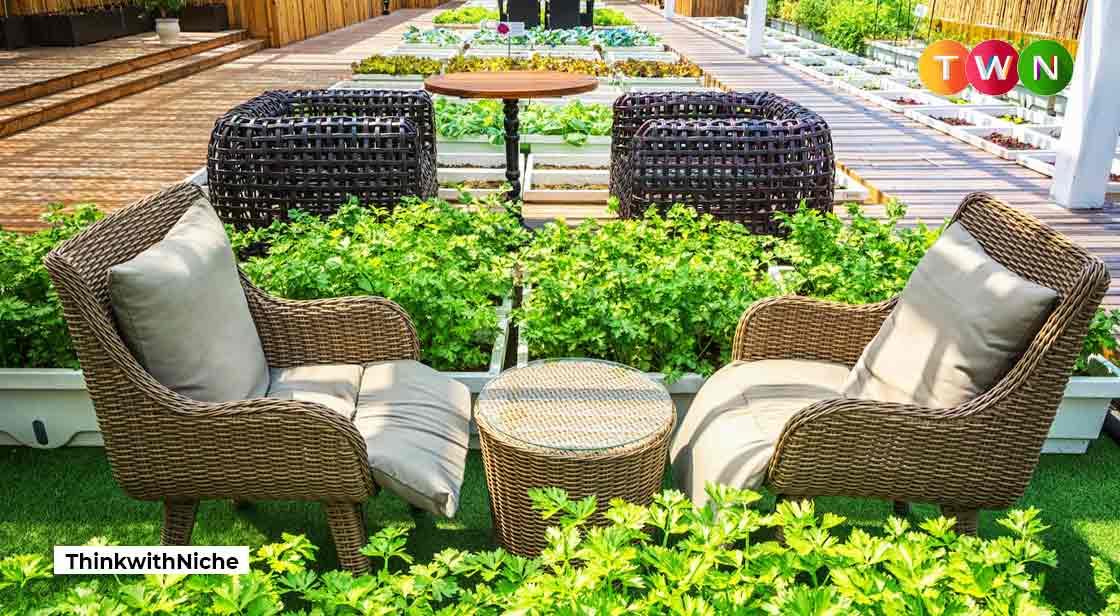 If you haven't started renovating your home, When will you? These furniture tips can help you get an idea of what to expect. Furniture is an important part of your home, so make sure you get the right look for your living room, dining room, and more. Here are some tips to make your best selection of furniture. #TWN
Continue Reading..
These days, furniture has become an important aspect of home decor. It's not just about what you put in your living room anymore; it's about how you use your space as a whole. From living room to bedrooms, from the dining room to family rooms and beyond, furniture is used for everything these days. The space that was once left blank and pointless now has a vibrant decoration of colors and textures. Here are some tips on making your home more beautiful, with ten ideas on finding new furniture that will make a difference.
10 Home and Garden Furniture Tips
If you're looking for furniture to fill the space in your home, it's important to first decide what type of decorating style you want. Do you love a rustic feeling? Do you like a classic look? Or would you prefer a contemporary style that incorporates a modern aesthetic with classic elements? The type of furniture or decor will largely depend on where in your home your furniture will be placed.
One thing to keep in mind is that most people don't buy furniture because it meets the needs that they have now. They buy it because they think it will be useful to them later on down the line, and when looking for new furniture, this should be kept in mind. For example, if you are thinking about buying an all-in-one dining room table, consider whether or not it will work with the other furnishings that already exist in your dining room.
Getting The Right Look For Your Living Room
Finding the right furniture for your living room is not easy. There are so many options out there that it can get overwhelming. But don't worry! Just like any other decision, you just have to go with what feels right. If you are in doubt about what to do, keep these things in mind:
-You want to find pieces that will stand the test of time.
-You want to find pieces that will match the aesthetic styles of your home.
-You want to find pieces that complement each other.
-You want to find pieces that can be mixed and matched easily.
-You want to make sure the furniture is aesthetically pleasing without being a too "statement."
-You want to make sure the furniture is functional.
-Your budget is important!
How To Get The Right Look For Your Bedroom
If you're looking for a new place to live but don't have time to look at all the local homes, consider purchasing furniture online. Websites like Overstock.com and Wayfair.com offer loads of options for your living room furniture and bedroom sets. You can even find some that are used, which can be beneficial if you want a bargain-priced item.
Furniture isn't just furniture anymore; it's the functionality and style. Consider the purpose of your furniture before purchasing it so that you get the perfect piece for your home decor. For example, if you have a family room with kids running around, purchase a couch with high-quality cushioning that will stand up to the abuse your kids can put on it. Thinking about what your space needs will help narrow down your search for the perfect furniture item for your bedroom.
How To Get The Right Look For Your Dining Room
The dining room is one of the most expensive spaces in your home, which means you can't afford to make a mistake.
One of the first things that people often do when they're looking for new furniture is to decide what color scheme would work best. But that isn't the only consideration that needs to be made. You need to think about how much light will come into your dining room and how much time you want to spend in there. Your dining room should be bright and open. If you have a lot of windows in your dining room, consider adding curtains or blinds so that light doesn't bleed in from outside during daytime hours.
If you have a large family but just don't have enough space, consider adding more seating like a bench or rocking chair so everyone can sit down at once and socialize. The bigger the table, the easier it is for everyone to eat together comfortably with their dishes or plates.
How To Get A New Look In Every Room Of Your House
It's easy to get a new look in every room of your house. From the living room to bedrooms, there are plenty of ways to change the appearance of your space with just a few changes.
When you want to change the decor of your living room, consider changing the essence of the furniture you have. Instead of buying a new couch and chair, use your current furniture as a focal point and buy new throw pillows and a rug to make the room more interesting. In the bedroom, change out bedding and place accessories like lamps or bookshelves on top of old dressers or nightstands. And when it comes to dining rooms and family rooms, it's all about modernizing them with fresh paint colors and new furniture to make them stand out from other rooms in your home.
Outdoor Furniture Buying Guide
Buying outdoor furniture is not as easy as it seems. It is important to be able to identify the kind of space you have and what you want your furniture to do for you.
First, think about the size of your outdoor space. If your outdoor space is large, it might be better to invest in a few pieces that are larger than usual. If your outdoor space is small, then focus more on purchasing items that are smaller and more compact so they can fit in a smaller area.
Second, think about what you would like your furniture to do for you. Do you want it to be durable? Do you want it to carry weight well? What materials are best for this type of piece?
Third, consider the design of the furniture. What shape or style would work best with your outdoor space? How much does this type of design cost? What color will it look best in?
Fourth, consider whether or not the furniture needs maintenance. Will it need any special care and attention every season?
Types Of Outdoor Furniture Material
Outdoor furniture is becoming trendy as more people decide to purchase furniture that's built for the outdoors. Popular types of outdoor furniture are made from hardwood and metal. There are also options for steel, wicker, rattan, rattan-wicker, aluminum, glass, and teak.
Choosing a material is dependent on what you want your furniture to look like and how much maintenance it will require. Let's say you want an easy-to-clean material that will withstand the outdoors. Aluminum would be a good option since it's lightweight and can withstand any weather condition. On the other hand, if you only have time for small repairs or simple upkeep needs, then a wicker or rattan piece might be better for you because they don't need much maintenance.
Best Color For Outdoor Furniture
When you're looking for outdoor furniture, the best colors to use are earth tones. Earth colors include browns, yellows, greens, and tan colors. These colors look great and tend to be the most natural ones.
Some other colors work well with outdoor furniture, which includes:
- Blues: Blue is a color that blends nicely with all other colors around it. It creates a calm feeling and can even make the sky look bluer.
- Pinks: Pinks are an excellent alternative to earth tones because they're more feminine than earth tones but still work well with nature as well as modern interior designs. They're also extremely versatile and can be used with just about anything else you've got going on.
- Purples: This color is gorgeous when used as an accent piece or in big pieces of decor like sofas or chairs. The rich hue pairs perfectly with any type of furniture and will add a little bit of flair without being too bold.
Best Color Trends For Furniture 2022
If you're trying to find furniture colors for the future, it's important to look at what colors are trending now. Going with a more neutral color scheme is always a good idea as well.
Some of the top colors this year are dark blue, red, and gold. These colors can be used in various pieces of furniture, including dining room sets, living rooms, bedrooms, and more. Neutral tones, including brown and cream, can also work well as they have been in recent trends as well.
Another popular trend is eclectic furniture. It means mixing different styles like country chic with modern and vintage touches. For example, you could use a retro piece with a modern sofa or an antique chest on top of a new dresser.
Conclusion
Now that you know how to get the right look for every room of your house, what's next?
Once you've chosen the furniture for each room, you'll want to think about what type of furniture to buy. What materials should you go for? What color does your space favor? How do you want your furniture to look? These are all important questions that you should ask yourself before buying furniture. It's no secret that furniture is not cheap, so make sure you do your research and make the best decision for your home.
If you Liked reading this article about the furniture, we have another blog that will tweak your interest a bit more:
How to Start a Garden Trading Business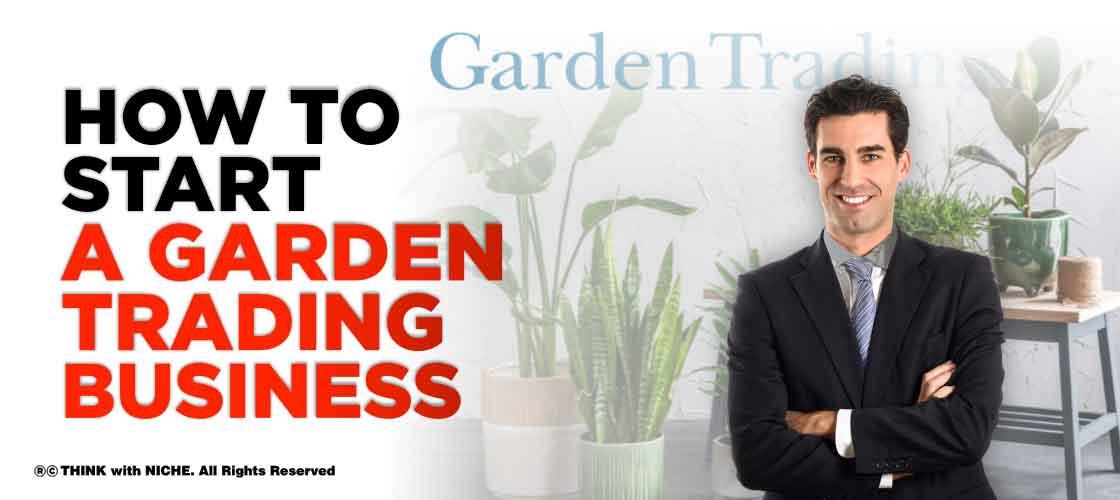 You May Like