10 Easy Ways To Make Money Playing Video Games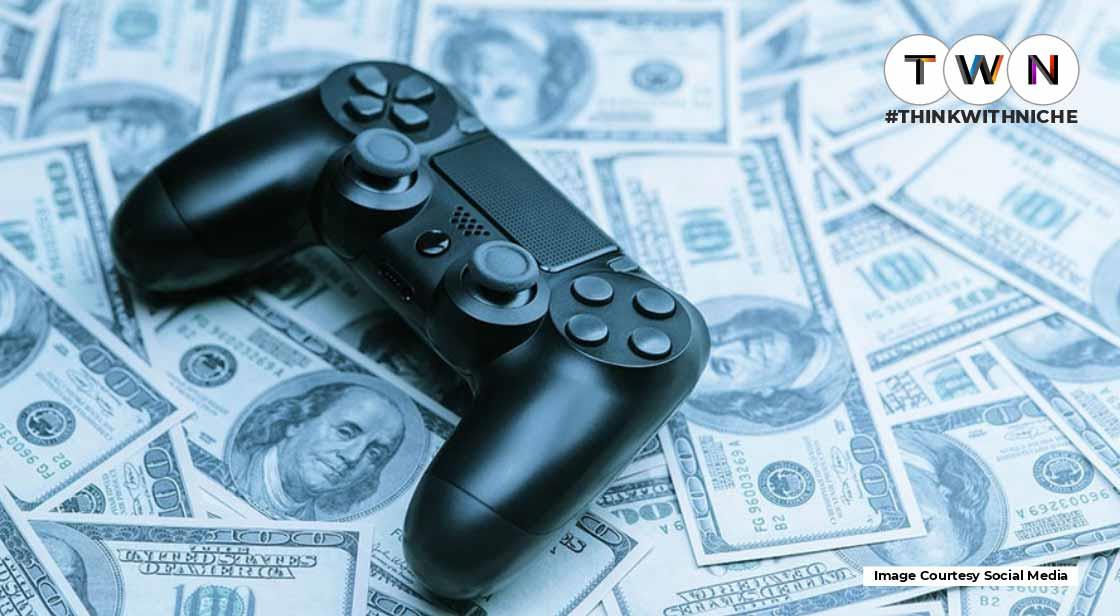 Play Video Games and Make Money. That sounds like a dream, doesn't it? Although it can seem that way, for many people, this desire has come true. It might not seem so impossible once you are aware of some of your choices for making this work. Whether you want to learn how to earn money as a full-time career or as a side hustle, it's critical to have a plan. You can achieve your goals more quickly if you are aware of what you want to do and the necessary measures to take. Here are some things to think about if you want to earn money by playing video games.
Do you know that the video game industry is one of the most lucrative? It produced 60.4 billion USD only in the United States in 2021. These profits usually go to developers of tech hardware and video games, as well as the studios that create new titles each year. This does not mean that everyone cannot make a profit in this entertainment industry. You might be wondering how to make money playing video games. We have the best ways to increase your earnings with this medium.
Continue Reading..
Are you a fan of video games? Are you thinking about monetizing your gaming habits? This is a great way to make some extra money online. And unlike side hustles, it can be a lot of fun. You can earn money by playing video games and sharing them on social media. It's pretty amazing, right? You can make extra money playing video games, despite what your eighth-grade English teacher may have said. People can make living playing video games, such as Grand Theft Auto and Pokemon.
Are you already gaming? Why not go further and monetize it for more money?
How To Earn Money By Playing Games?
There are many ways to earn money and play simultaneously:
Is an Android app that allows you to make money from playing games. Users can participate in games to win prizes. You can earn points by joining in-app games and earning gift cards from Amazon, Google Play, or virtual Visa gift cards.
Mistplay allows you to get compensation right away. Play with your friends to level up your avatar and unlock achievements faster. They support user communication and have a chat function, which encourages connections between participants. Importantly, users won't have to pay any fees to download, join or play Mistplay games.
Gamehag allows you to play online free games and collect Soul Gems. You can also exchange them for rewards. Get free Robux, SteamWallet, Prepaid MasterCard, and many other rewards! You can play games and complete tasks to be rewarded.
3. Video Game Coaching
Gaming coaching is a new and exciting way to make money. You could offer to coach your favorite competitive game (such as League of Legends).
Video game coaches can make between $20 and $200 an hour depending on their skill level and the number of players they are serving. Metaphor, a League of Legends coach, offers coaching services at $50-$80 an hour.
Coaching is about gaining an audience on a platform such as YouTube and then offering your services.
4. Game Tester
If you love to play new games, a 'Game Tester or Beta Tester' job is for you. A Quality Assurance (QA), or tester, is someone who tests a product to ensure it meets certain quality standards. Game testers, on the other hand, are responsible for trying to "break" a game and finding ways to make it worse or analyzing why it might be enjoyable or not.
5. Be A Professional Gamer
Major League Gaming (MLG), the International Dota 2 championship, and Intel Extreme Masters sponsor professional gamers worldwide. They also offer millions in prizes. MLG has created arenas that host professional gaming events and stream them live across the country. MLG even has communities and scouts on the internet to help find the best players.
The profession is best when you choose a game that you are good at and become an expert in it. Then, you can work on your reputation as both an expert player and a team player. It is now time to get into esports!
6. Create A YouTube Channel
YouTube can help you grow your channel and make it monetizable. If you don't have one, you can check out this article that will give you all the information you need to be a successful YouTube content creator.
Once you have mastered the steps to monetize your channel you can move your content in any direction. YouTube is a great platform for sharing your gaming experiences, critiquing others' games, and offering tutorials on gaming tips.
YouTube is a great place to start your gaming research. YouTube offers a wealth of information about monetizing gaming habits. YouTube is the best place to start, no matter what your approach.
7. Stream on Twitch
To make a profit, many gamers stream online gaming. Twitch is an excellent online streaming platform.
You can make your streaming profitable using an on-platform feature similar to Google Adsense. You get paid for how many views you get. Twitch uses a similar monetization system to YouTube. Once you have established yourself as a player who can drive traffic, you will need to apply for monetization status.
Advertisement
Twitch will pay you various compensations once you become a monetized streamer. You will be paid $5.00 for every subscriber that visits your channel. You can also add an Adsense-like setup to your channel. This will allow you to earn monetary compensation for ads that appear on your page. You'll get $3.00 for every 1,000 views of your ad.
Amazon Affiliate Links
Twitch lets its users make money from Amazon affiliate links. Gamers can also recommend items and products on Amazon. Affiliate links allow them to give their viewers access to the products directly.
The gamer is paid for the creation of the link every time a product is purchased. This is a passive income-generating method that allows players to promote products and items they like to everyone who views their channel.
Donations via PayPal
Many gamers who are successful have discovered that they can market to and receive donations from loyal fans or sponsors. Gamers do this by inviting their fans to support them in continuing to play at the same intensity. They ask for money and people will give it to them so they can continue playing video games.
PayPal donations are a popular way for gamers to get help. This is because they want viewers to be able to replicate the techniques and tips that the players use. If you view gaming as performance art, it is much easier to donate to their PayPal accounts.
How To Increase Revenue Streaming Live
As we have said, gaming can be viewed as performance art. This is the best way for gamers to understand how to succeed. Engaging live stream gamers are essential. They must have larger-than-life personalities that draw a large number of viewers. This is in addition to having a pleasant voice. Both gamers and viewers will be turned off if they aren't enjoyable to listen to.
The live streaming puzzle also includes regular content creation. Your viewers will need to know when you are streaming. A regular schedule will allow viewers to start watching you at a specific time and day.
The final piece of the live stream gaming trifecta is networking. Your reputation and bankroll can be improved by interacting with viewers, other live streamers, and sponsors.
Live stream gaming is similar to business networking. You need to invest the same amount in your relationships.
8. Reach Out To Potential Sponsors
You will want to reach out to sponsors to increase your revenue once you have built a following on YouTube, Twitch, or other platforms. This is very similar in concept to the way TV producers sought out sponsors to produce programs.
First, impress your sponsors to attract them. Your channel should reflect your sponsors' values and style. Next, you will want to find brands that you like and who might be interested in sponsoring your channel. You should also consider whether you would use their products. This is crucial since you will be marketing for the brand! It is crucial that you are able to present yourself as someone who would make a great sponsor for their brand.
9. Provide Game Play Tutorials
You can attract new viewers by providing tutorials for gameplay. Every person who clicks on your YouTube channel or streaming website will make you money. For example, advertisers pay Google to show ads on videos. YouTube is owned by Google, a division of Alphabet.
Open an AdSense account, and then link it to YouTube. You can choose whether banner ads or videos should be displayed.
Video game tutorials are more expensive and take longer to make money. To make decent money from this, you need to increase your audience to the thousands.
10. Participate In Tournaments
Although it's not an easy way to make a steady income, winning tournaments in competitive games such as Fortnite, League of Legends, and Call of Duty can bring you serious cash.
Timothy Miller, aka "Bizzle", is one of the top esports players in the world. He earns approximately $322k annually playing Fortnite tournaments.
This is the easiest way to make money by playing online video games. However, it's not a great earner unless your game is really good and you win consistently. You now know that it is possible to make money playing video games. It's also easier than you think. You can also become a game developer, mentor for gamers, or blogger. There are many options available to you when it comes to making money from your passion for video games. All you need is a little imagination, a place to relax, and one more game.
You May Like