Youth Entrepreneurship and its Significance across Global Platforms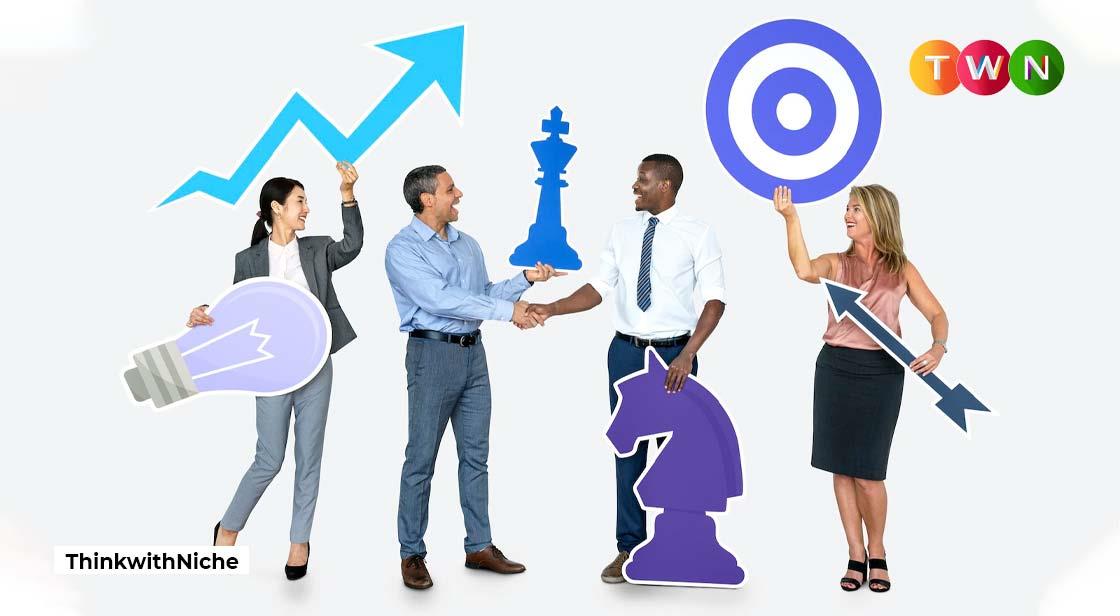 Here are some of the reasons why, in today's modern period, youth entrepreneurship is so important for the global economy and platforms around the world, thanks to technology breakthroughs and developing business trends. #ThinkWithNiche
Continue Reading..
There has never been a time in history when there have been greater demands on young people's time: social media use that exceeds 17 or 18 hours per day is just the start of the train of distractions that contend for students' attention. Schools face a conflict between limited resources and rising expectations to help students excel in many areas, including reading, arithmetic, financial literacy, and the arts. As a result, it's easy to dismiss youth entrepreneurship as yet another burden on an already overburdened populace.
There are numerous reasons why people decide to establish their own business at some point in their lives. Some see a potential financial opportunity, while others are troubled by a variety of difficulties. They may have a college diploma and a set of talents, yet they are unable to obtain work. Young people's health, well-being, and future are all affected by a lack of employment opportunities. When it comes to launching a business, young entrepreneurs say they still face hurdles such as money, education and training, better infrastructure, and networking possibilities. Young people, on the other hand, share their life lessons as entrepreneurs and discuss how entrepreneurship has changed in their native nations over the years. As a result, youth entrepreneurship is one of the approaches to getting young people into the job market. It not only gives job opportunities for inexperienced youth, but also contributes to economic progress by creating new jobs, increasing competition, and encouraging innovation. Here are some of the reasons why Youth Entrepreneurship is so pivotal for the Global Economy and platforms around the world in today's modern era.
Youth Entrepreneurship provides a Safe Environment for Experimentation
Young people can try out several career choices, business concepts, and self-identities in the context of entrepreneurship. Wouldn't it be better for a child to discover they don't want to be a musician after experimenting with a music business as part of a youth entrepreneurship program rather than after racking up tens of thousands of bucks in student loans? Youth entrepreneurship is the grown-up version of dressing up. Students can experiment with a variety of possibilities with low risk.
Benefits to Communities
Young individuals, and not just them, who start a new business are looked forward to by their peers as role models. Although most successful entrepreneurs are in their late teens or early twenties, young entrepreneurs can still transform their ideas into profitable firms. If this occurs in a vulnerable or poor neighborhood, the impact on economic and social development in that community can be enormous. One of the key reasons why young people are drawn to entrepreneurship is its social impact. They can be more disruptive and innovative because they have more time, energy, and dynamism; they are willing to take risks because they do not have a lot to lose, and they have fewer family or financial commitments.
Entrepreneurship as a Skill
Entrepreneurial talents are lifelong abilities. One of the most significant benefits of starting a business at a young age is the opportunity to gain vital skills like teamwork, networking, problem-solving, critical thinking, invention, self-discipline, and so on. All of these abilities can aid in academic success as well as later in life. Avoid being shut out of the labor market. In a time of global crisis, when many people have lost their employment, the risk of being pushed out of the labor market increases for young people, particularly women. The COVID-19 crisis can have a variety of effects on youth, including loss of income, disruption of on-the-job training and learning, greater difficulty finding work, and even poor job quality. When young entrepreneurs, on the other hand, start a business, they create decent jobs for not only their peers but also for people of all ages who are looking for work. Entrepreneurship is a powerful instrument for securing a brighter future. During the COVID-19 pandemic lockdown, people had more time than ever to consider entrepreneurial solutions. The healthcare issue contributes to the overall economic uncertainties. As a result, young people, whether students or recent graduates, see entrepreneurship as a chance to take charge of their own destiny. Simultaneously, they develop solutions while supporting local communities, bringing about social and economic change, and accelerating long-term prosperity.
Exposure To Various Dimensions Of Global Market
Young entrepreneurs may be at the top of the list of people who desire to start a new business, but older folks have a greater rate of established and mature firms. It means that young entrepreneurs confront more challenges in many situations. The story of the young entrepreneur is not the same everywhere. While Silicon Valley IT workers undergo cosmetic surgery to appear younger to venture capitalists, young individuals in other nations struggle to succeed due to a lack of information, education, training, and peer-to-peer support networks. Young entrepreneur success stories increase awareness among governments and institutions about the need of supporting youth-led projects. Support for young entrepreneurship and leadership, for example, is deemed critical to strengthening COVID-19 resilience in Liberia, a country where over 60% of the population is under the age of 35.
Even while there are numerous advantages to starting a business at a younger age, this does not rule out the possibility of older people succeeding. Anyone with a good concept and the desire to make it a reality has the potential to be successful and an inspiration to others. As the world around us evolves, so do the work opportunities for our children and future generations. In fact, in the next 20 years, up to 30% of employment may become outdated. That's enormous! Starting a business and becoming your own boss and entrepreneur has become a lot more accessible and accepted as a result of these technological and sociological advancements. Encouragement of youth entrepreneurship is one of the finest ways to set our children up for future success, given the numerous advantages of entrepreneurial experience and the significant advantage for those who begin learning about and developing firms in their adolescent years. Furthermore, we occasionally notice characteristics of a future entrepreneur in adolescents and teenagers, and the best thing we can do is channel such characteristics towards success.
You May Like