World Tourism Day 2022: Explore and Enjoy World's Beauty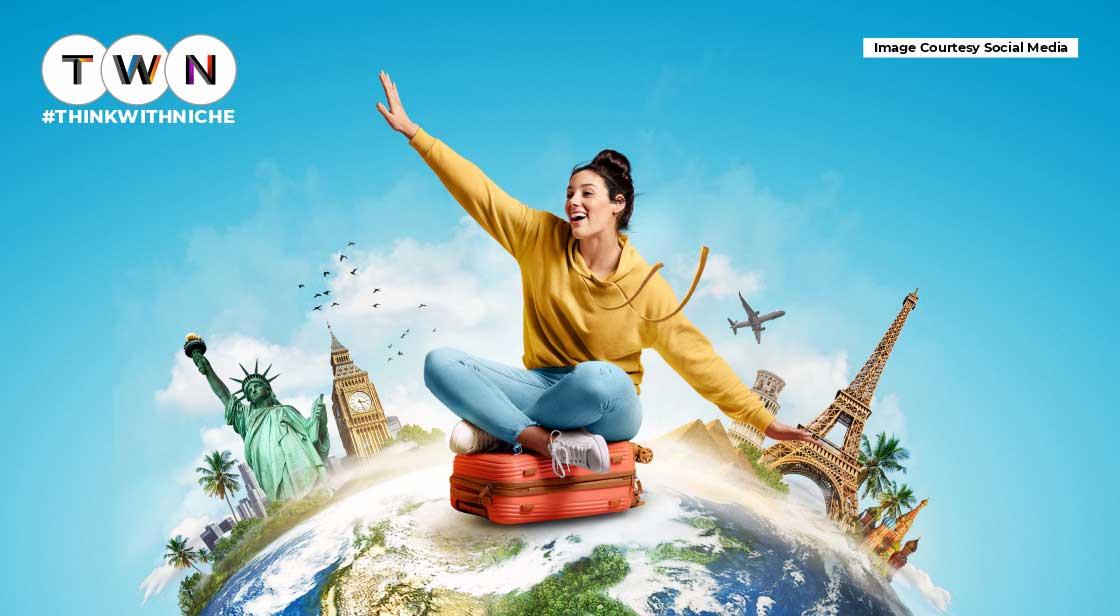 Few things can match the joy of traveling around the globe. It is important to recognize, appreciate and celebrate it. Word Tourism Day is all about that. World Tourism Day, which is observed every September 27, is an important event that raises awareness about the importance of tourism all over the globe.
World Tourism Day 2022 is being celebrated at a time when tourism is being recognized as a key pillar of development. Additionally, the global community is experiencing a period of rapid expansion. In May 2022, the UN General Assembly had a special discussion on tourism for the first time. Here, they showed the historical significance of the sector. In every part of the world, governments and international organizations are now concentrating on tourism.
Tourism not only contributes to the country's growth and development but also encourages cultural exchange between tourists and locals. It creates thousands of jobs across different industries and encourages infrastructure development.
Continue Reading..
Each year, the United Nations observes World Tourism Day. This day is important to support travel, as it improves our lives and is vital for the country's economy and politics. Travel is the best way to gain a deeper understanding of other cultures. It also makes us more open-minded, and friendlier. World Tourism Day also aims to raise public awareness about the importance of tourism and travel for all.
Why Is World Tourism Day Celebrated?
This day was established to promote and spread awareness about tourism and travel. It is also celebrated to emphasize the importance of tourism in society and our well-being. Many organizations, government agencies, and tourism companies celebrate this day with great enthusiasm.
World Tourism Day 2022: History
The UN World Tourism Organization established World Tourism Day in September 1979. Its inaugural events were held on September 27, 1979. Because it was a turning point in tourism worldwide, the Two UN Statutes were approved on September 27, 1970.
These Statutes promoted the development of tourism as an economic development tool and international cooperation tool. Tourism is important to a country's economy because it lowers unemployment and creates new jobs in the tourism industry. The economic impact of tourism is huge, especially in developing countries. The UNWTO General Assembly voted to select a host country each year to be the Organization's partner for World Tourism Day, which was held in Istanbul, Turkey in October 1997.
World Tourism Day 2022: Theme
This year's official celebration of World Tourism Day will take place in Bali, Indonesia. The theme is 'Rethinking Tourism'. This theme is fitting, as many people's reasons and ways of traveling have changed dramatically in recent years. Travel used to be considered a luxury. But with so many affordable packages available, it has become a popular option for those looking to unwind. More people prefer the option of working remotely and exploring new places, especially after the pandemic.
Also Read: 6 Ways to be a Planet Hero on World Earth Day
How Is World Tourism Day Celebrated?
Each year, there are many ways to celebrate World Tourism Day. Each country celebrates World Tourism Day differently. These are the top ways to celebrate World Tourism Day.
1. Welcome Tourists
Tourists are welcomed with flowers, folk performances, and cultural events during this special day. To promote tourism, visitors from other countries will be welcomed in traditional ways.
2. Get Discounts And Special Offers
Numerous travel agencies and government agencies offer great discounts and deals on hotels and flights to mark this important day. Don't miss this opportunity to get your travel deal!
3. Cultural Events
Everybody is welcome to participate in World Tourism Day's cultural events. This is a wonderful way to connect tourists with local culture and people.
4. Educational trips
Many schools, workplaces, and organizations organize educational trips, drawing competitions, and special exhibitions at this time of year. Everyone should know the importance of travel and tourism. Participate in any of these events to learn more about the tourism industry.
5 Amazing Places To visit in India
These amazing places are worth a weekend or short getaway.
1. Neemrana
This stunning palace has been restored to make it a resort in the vicinity of Delhi. This is a great place to spend a couple of days. You will find all you need during your vacation. It is a great place to relax and unwind. It is worth taking a look at the greenery, which makes it a great place to visit during the summer months.
2. Agra
Agra, also known as the city of Taj is a great place to spend your weekends. You can explore the city's many historical landmarks that date back to a rich historical period. The most popular place to visit is Taj Mahal. There are also Agra Fort, Fatehpur Sikri, and many more. Agra is the perfect place to go if you want to learn more about historical times and appreciate them.
3. Rishikesh
Rishikesh is a very popular tourist destination, and not just for the right reasons. It is one of the most sacred places in Hinduism. This place is ideal for detoxing your mind, whether you prefer the tranquility or quiet environment or the roaring river.
4. Udaipur
Experience rich culture and royalty when you visit Udaipur. There are many beautiful palaces and lakes in the city. Exotic vintage cars can be rented and you can enjoy the stunning sunsets at the lake. There are many activities that can be done there. Udaipur is the perfect place to visit, whether you want to experience royalty or enjoy the local cuisine.
5. Jaisalmer
Jaisalmer is a great place to go on a quick getaway with friends and family. It is worth visiting because of its golden hue.
Travel and tourism are essential to the growth and development of the world. It is crucial to observe this day in order to increase global awareness of the importance of tourism. Additionally, it shows how it influences social, cultural, political, and economic values on a global scale.
Day Translations is aware of the value of exploring new places and getting to know other people's cultures, languages, and traditions. When you go on your next trip, keep Day Translations in mind for all of your language requirements. Regardless of whether you go on a trip abroad or just around the corner. Make a call to us right away to get ready for your next vacation!
You May Like